Ted Connell Named to 2019 MidSouth Super Lawyers and AIOPIA's "10 Best" Lists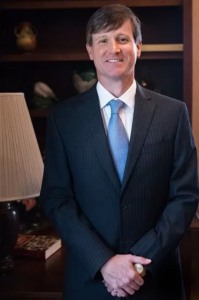 Merkel & Cocke, P.A. is proud to announce that Edward (Ted) Connell, Jr. has been named to the 2019 MidSouth Super Lawyers list. He is one of only 3 Mississippi attorneys listed for his work in "Personal Injury General – Plaintiffs" who practices north of Jackson and south of Memphis. This is his 8th time being selected for Super Lawyers.
Only a small percentage of attorneys in each state are selected to Super Lawyers each year. Mr. Connell has earned the recognition provided by this group and his peers as one of the top-rated lawyers in the state of Mississippi and the nation.
Mr. Connell was also named to the 2019 "10 Best Attorney for Client Satisfaction" list by the American Institute of Personal Injury Attorneys. The AIOPIA creates its annual list to honor attorneys throughout the country who put the best interests of their clients first.
About Ted P. Connell
Ted P. Connell, Jr., is a partner with Merkel & Cocke, P.A. He is authorized to practice in front of all state courts in Tennessee and Mississippi, the U.S. District Courts for the Northern and Southern Districts of Mississippi, and the U.S. Court of Appeals for the Fifth Circuit. Mr. Connell is also a member of the Tennessee and Mississippi State Bars, Association of Trial Lawyers, Coahoma County Bar Association, and Mississippi Trial Lawyers Association.
Mr. Connell's practice includes general litigation, workers' compensation, negligence law, real estate, wills and trusts, agricultural real estate, residential real estate, commercial real estate, personal injury, and gaming law. He has been named to "Leaders in Law" by the Mississippi Business Journal and to the "Top 50 Under 50 in the Delta" by Delta Business Journal.
The team at Merkel & Cocke, P.A. is very proud of Ted's latest achievements, and we hope you will join us in congratulating him!

Since 1982, Merkel & Cocke, P.A. has offered thorough, aggressive legal representation on behalf of clients throughout Mississippi. As one of the largest plaintiffs' personal injury law firms in the state, we consider it our duty and our honor to serve the people of our communities, and to uphold their rights in court. Our reputation is such that other law firms turn to us when they need legal counsel, and our business has grown through the years because of the referrals of these attorneys, who trust us with their needs and the needs of their clients. We are the firm you can trust when there are challenges ahead. To schedule a free consultation, please complete our contact form.