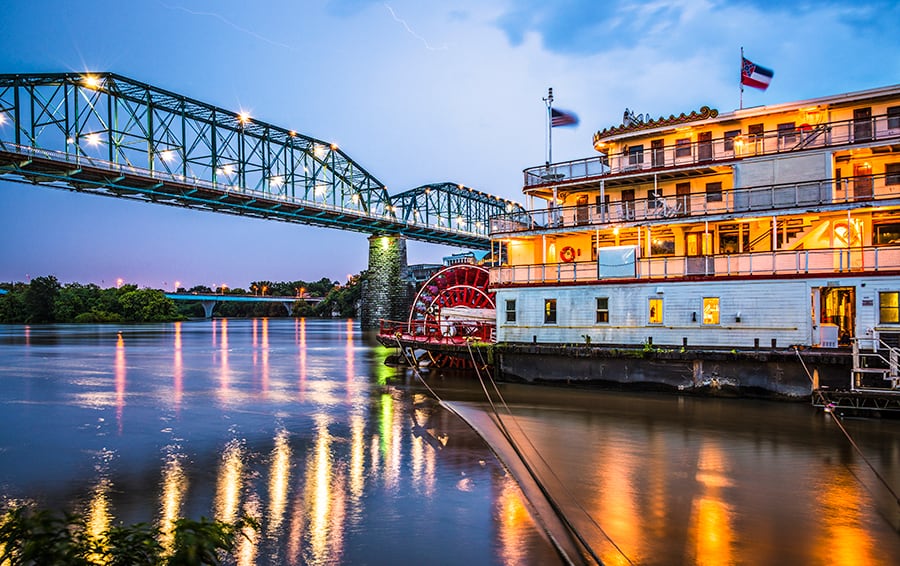 Skilled Mississippi Lawyers Handling Complex Casino Injury Cases
Aggressively defending the rights of casino patrons who are injured on site
Every year, tourists come from across the country and around the world to enjoy the gambling casinos of Mississippi. From the unique experience of riverboat gaming to the lavish accommodations of casino hotels, our state offers numerous opportunities for legalized betting in a recreational setting. Unfortunately, a day at the casino can quickly result in lasting injuries when accidents occur.
These claims and disputes can be extremely challenging without a skilled casino litigation attorney on your side. The legal team of Merkel & Cocke, P.A. is experienced in the nuances of casino litigation. We have helped clients obtain the compensation they deserved, and we are ready to help you do the same.
Common casino personal injury accidents
Casinos can be risky places to visit, with some of these establishments putting patrons at significant risk of harm. They are often dimly lit, with gaming tables and gambling machines placed in the middle of walkways. Alcohol is commonly served and sometimes over served, which can exacerbate existing hazards. Our knowledgeable attorneys have handled numerous casino premises liability injury cases, including:
Slip and falls/trip and falls. These are some of the most common accidents within casinos. Falls If a worker is mopping the floor in the bathroom and forgets to place a caution sign by the front door, a casino guest could walk into the bathroom and immediately slip on the floor. Patrons can trip over broken flooring, slip on spilled drinks, or fall off broken stools near the game or slots. They can also sustain injuries on the stairs and escalators. A simple slip or trip could turn into a big problem when it leads to broken bones, slipped discs, brain trauma, and/or chronic pain.
Shuttle bus injuries. Many casinos offer shuttle bus service to and from area hotels or nearby airports. A passenger may be injured by improperly loaded luggage falling from the storage area or slippery bus steps. The shuttle bus may also be involved in a traffic accident, causing severe injury to passengers on board.
Parking lot accidents. Most casinos have large lots and parking structures. They also have a clientele who may have been up all night, had too much to drink, or are distracted by their winnings or losses. That makes the parking lots one of the most dangerous parts of the casino, because people aren't always on their best behavior when they're driving through them. If you are hit by car, a tour bus, or a "party" bus or limo, the casino may share partial liability for any injuries you sustain. The same is true if you are injured because of broken pavement or handrails, or because the lights are broken or off.
Broken equipment. The gambling machines, tables and chairs of a casino can become worn from constant use. For example, a slot machine chair may break while a patron is sitting in it or the door of the machine may spring open, forcefully striking a casino visitor.
Poor security. Casino patrons are attractive targets for thieves. Inadequate security measures can create a dangerous environment for visitors to the casino. Over-service of alcohol may also lead to injuries due to the potential for fights and violent outbursts from intoxicated guests.
Dram shop liability. Casinos regularly supply their patrons with alcohol in order to encourage more and higher gambling losses. If the casino serves too much alcohol to someone who then causes an auto accident because he was intoxicated, the casino can be liable under what are called Dram shop laws. The security cameras in the casino are often a valuable source of proof in this type case.
I was in a bus accident on my way to a casino; now what?
Many tourists travel to Mississippi casinos by city or chartered buses that are not owned by the casinos themselves. If one of these vehicles crashes, the chances are good the casino will not be liable, unless it is in some way responsible for the wreck.
In bus crash cases, there are often many plaintiffs and (potentially) multiple defendants. Bus crash cases require experienced trial attorneys who can file claims in state and federal courts. They work with law enforcement, the FMCSA, investigators, and sometimes with traffic reconstruction experts to determine how the accident happened.
Generally, the bus company that hired the driver is liable for any deaths or injuries – even if they weren't negligent. Because buses are "common carriers," they have a hired standard of care, so the companies may be held liable in a crash. The bus company can also be found liable if it failed to follow relevant federal and state laws. For example, bus companies need to monitor the hours their drivers work and need to regularly inspect their buses. We review what other accidents the bus company and driver may have been involved with, whether either the company or driver was ever cited for a violation, and whether any traffic laws were violated.
If the roads were poorly designed, it is possible that the state of Mississippi could be liable, too. Our state has some infrastructure concerns that need to be addressed, yet don't seem to be very high on the government's "to do" list. If we are going to see increased numbers of visitors touring our casinos and newly-renovated tourist spots, the roads need to be able to handle this extra travel.
The full power of the firm behind your Mississippi casino injury case
When you retain the legal services of Merkel & Cocke, you receive the knowledge and experience of our full legal team. We maintain collaborative environment, where the entire firm works towards the best outcome in your case. While we diligently pursue a just settlement in each of our personal injury cases, our skilled Mississippi casino litigation attorneys are not afraid to pursue a lawsuit if it becomes necessary to hold a casino accountable for the harms they cause. If you work for the casino and are injured while in the course of your job duties, we can help you file a claim for workers' compensation, as well.
Mississippi attorneys with the skill and experience to help
If you were injured while patronizing a casino, contact the law firm that other lawyers call on for help. At Merkel & Cocke, we have been successfully handling personal injury cases for more than three decades. Let us put our experience to work for you. From our offices in Jackson and Clarksdale, we serve injured clients throughout Mississippi, Tennessee and Arkansas. Call us at 662-627-9641 or complete our contact form to speak with one of our knowledgeable attorneys.