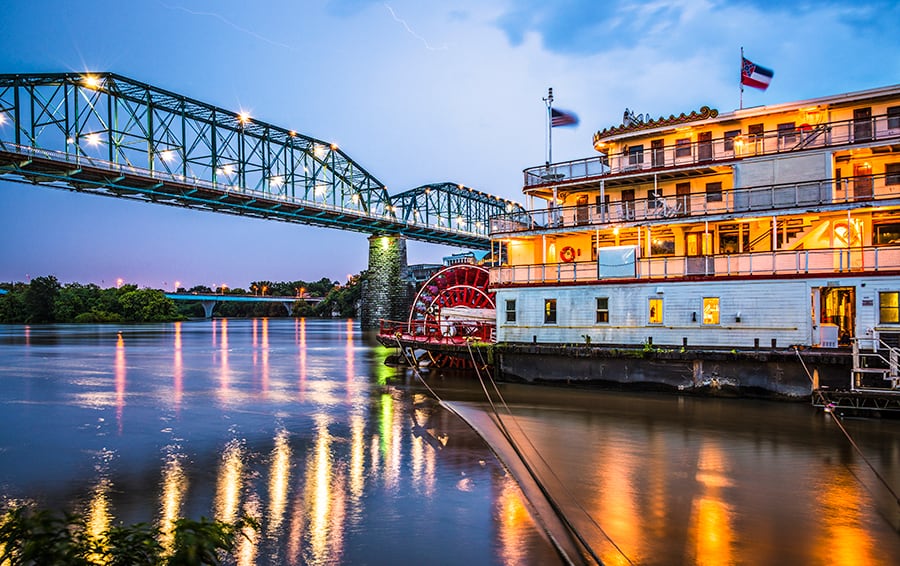 Skilled Mississippi Lawyers Handling Complex Casino Litigation Cases
Aggressively defending the rights of casino patrons
Every year, tourists come from across the country and around the world to enjoy the gambling casinos of Mississippi. From the unique experience of riverboat gaming to the lavish accommodations of casino hotels, our state offers numerous opportunities for legalized betting in a recreational setting. Unfortunately, a day at the casino can quickly result in lasting injuries when accidents occur. In addition to the risk of physical injury, casino visitors sometimes find themselves in disputes with the establishment over their winnings.
These claims and disputes can be extremely challenging without a skilled casino litigation attorney on your side. The legal team of Merkel & Cocke, P.A. is experienced in the nuances of casino litigation. We have helped clients obtain the compensation they deserved, and we are ready to help you do the same.
Common casino personal injury accidents
Casinos can be risky places to visit, with some of these establishments putting patrons at significant risk of harm. They are often dimly lit, with gaming tables and gambling machines placed in the middle of walkways. Alcohol is commonly served and sometimes over served, which can exacerbate existing hazards. Our knowledgeable attorneys have handled numerous casino premises liability injury cases, including:
Slip and falls/trip and falls. These are some of the most common accidents within casinos. A visitor may trip on the corner of a slot machine or slip on a puddle of spilled wine on the floor. Falls can result in broken bones, as well as injury to the spinal cord or brain.
Shuttle bus injuries. Many casinos offer shuttle bus service to and from area hotels or nearby airports. A passenger may be injured by improperly loaded luggage falling from the storage area or slippery bus steps. The shuttle bus may also be involved in a traffic accident, causing severe injury to passengers on board.
Broken equipment. The gambling machines, tables and chairs of a casino can become worn from constant use. For example, a slot machine chair may break while a patron is sitting in it or the door of the machine may spring open, forcefully striking a casino visitor.
Assaults. Casino patrons are attractive targets for thieves. Inadequate security measures and dimly lit parking areas can create a dangerous environment for visitors to the casino. Over-service of alcohol may also lead to injuries due to the potential for fights and violent outbursts from intoxicated guests.
Dram shop liability. Casinos regularly supply their patrons with alcohol in order to encourage more and higher gambling losses.  If the casino serves too much alcohol to someone who then causes an auto accident because he was intoxicated, the casino can be liable under what are called Dram shop laws.  The security cameras in the casino are often a valuable source of proof in this type case.
The full power of the firm behind your casino litigation case
When you retain the legal services of Merkel & Cocke, you receive the knowledge and experience of our full legal team. We maintain collaborative environment, where the entire firm works towards the best outcome in your case. While we diligently pursue a just settlement in each of our personal injury cases, our skilled Mississippi casino litigation attorneys are not afraid to pursue a lawsuit if it becomes necessary to hold a casino accountable for the harms they cause.
Mississippi attorneys with the skill and experience to help
If you were injured while patronizing a casino or have a dispute about your casino winnings, contact the law firm that other lawyers call on for help. At Merkel & Cocke, we have been successfully handling personal injury cases for more than three decades. Let us put our experience to work for you. From our offices in Jackson and Clarksdale, we serve injured clients throughout Mississippi, Tennessee and Arkansas. Call us at 662-627-9641 or complete our contact form to speak with one of our knowledgeable attorneys.