Contract Disputes / Commercial Litigation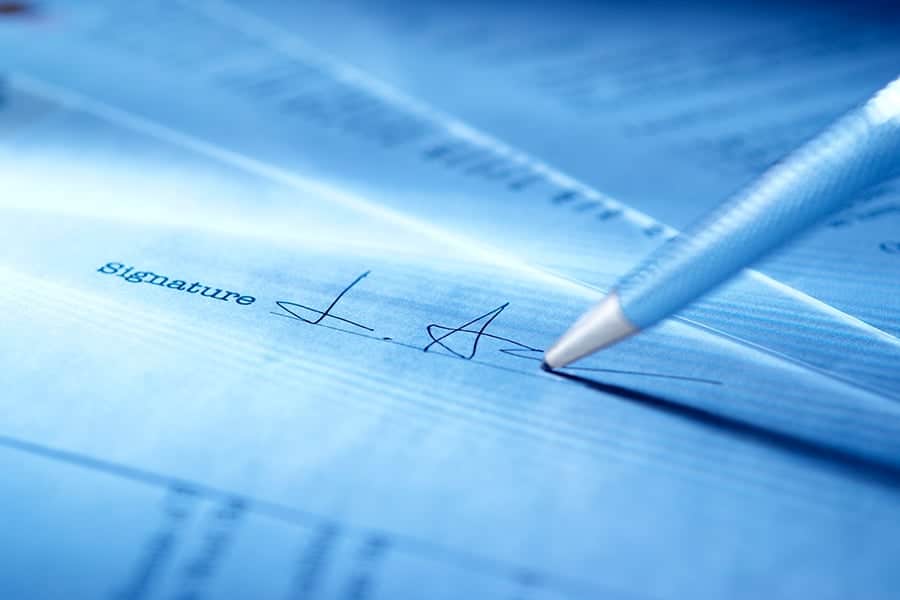 Competent Mississippi Attorneys Successfully Handling Contract Disputes and Commercial Litigation
The law firm that businesses turn to for their litigation needs
Contracts are legal agreements made between individuals and/or businesses. While comprehensive legal guidance during the creation of the contract can help prevent conflicts between the contracting parties, even the most well-written agreement is not immune to dispute. In fact, the nature of the language used in contracts often invites conflict and multiple interpretations.
Successfully resolving these business disputes requires assistance from skilled contract dispute lawyers who do not back down when commercial litigation becomes necessary. At Merkel & Cocke, P.A., our attorneys help individuals and businesses enforce or defend against contracts. We have been serving the residents of Mississippi since 1982, earning a reputation for quality business legal services.
Handling disputes over various types of agreements
Contracts are important to any business arrangement. A well-crafted contract clearly outlines the rights and responsibilities of each party under the agreement, while addressing potential risks and minimizing your liability for breaches. When contract disputes arise, you need a legal team on your side that will earnestly fight for your business interests. Our experienced commercial litigation lawyers have been helping companies through contract disputes for decades. We have seen conflicts arising from various agreements, including:
Insurance policies
Business acquisitions and purchases
Franchise agreements
Licensing agreements
Real-estate deals
Employment contracts
Casino winnings
Non-compete agreements
Sales contracts
Shareholder agreements
Construction contracts
Partnership agreements
An experienced contract attorney helps your business efficiently settle or litigate contract disputes when they arise. It is a complex area of law, but the legal team of Merkel & Cocke has the knowledge and skill to advance your business interests.
Aggressive representation for commercial litigation
Commercial litigation involves lawsuits arising out of business arrangements. Contract disputes and breach of contract claims are often at issue when commercial litigation becomes necessary. These conflicts often involve situations where:
One party to the agreement fails to properly perform as directed by the contract
A party only partially performs the provisions of the contract
One party refuses to provide compensation as agreed upon in the contract
One party wants to terminate the agreement early
Each client interprets the provisions of the contract differently
While most contract disputes settle long before trial becomes necessary, the seasoned attorneys of Merkel & Cocke never make that assumption when fighting for our clients. Our lawyers work as if every case will ultimately end up in front of a jury or judge. It is a strategy that has gotten consistent results for our clients while earning our firm a strong reputation.
Contact our Mississippi contract dispute attorneys today
The lawyers of Merkel & Cocke work as a team to develop the most effective litigation strategy for your case. Your business benefits from more than 200 years of collective legal experience. From our offices in Jackson and Clarksdale, we work with business clients throughout Mississippi, Tennessee and Arkansas. Call us at 662-627-9641 or complete our contact form to speak with an attorney about your legal options.