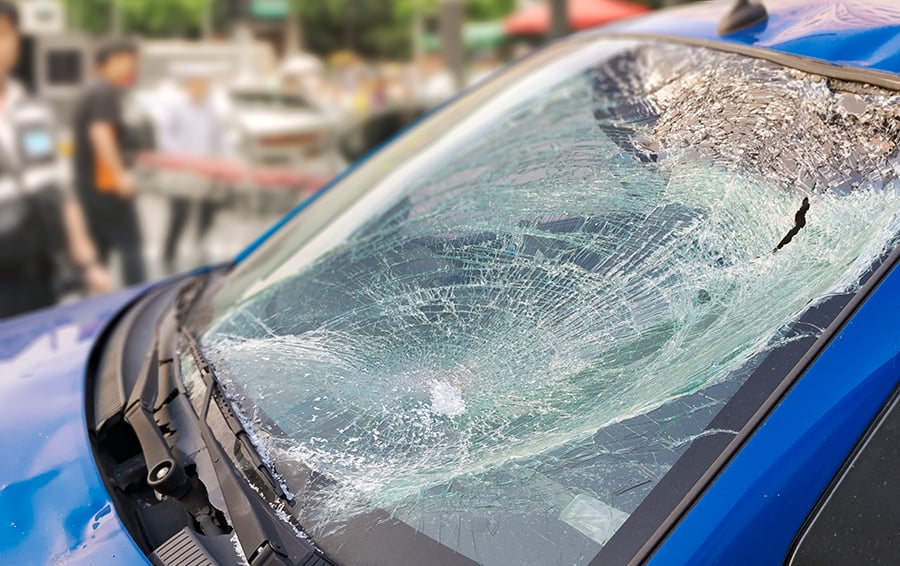 Quality Legal Services from Mississippi Car Wreck Attorneys
Aggressively asserting your rights against powerful auto insurance interests
A car accident can be one of the most traumatic events in a person's life. The actions of one negligent driver can cause irreparable injury to numerous innocent victims. These individuals may face months, years or even a lifetime of physical complications and expensive medical treatment. Further complicating matters, victims must then communicate with insurance companies that are more concerned with protecting company assets than meeting their contractual obligations.
The lawyers of Merkel & Cocke, P.A. proudly take up the fight against unyielding auto insurance companies. Our reputable car crash attorneys commit ourselves to earnestly advocating for the rights of those injured in auto accidents. Whether the crash was caused by a distracted, impaired or uninsured motorist, we help you obtain the compensation you need and deserve.
Comprehensive representation for all types of car crashes
Car accidents can occur under various circumstances. Poor weather conditions may cause the operator to lose control of the vehicle. A distracted driver may not see a pedestrian crossing the street. These incidents can result in various types of collisions, including:
Head-on collisions. These are some of the most traumatic and violent car wrecks, occurring when the front end of one vehicle crashes into the front end of another vehicle. The injuries from these incidents are often severe or even fatal.
Sideswiping. This type of car accident generally results when one vehicle operator moves into a lane already occupied by another driver. Life-threatening rollovers can result from sideswipe crashes.
Broadside, or "T-bone" crashes. When your vehicle is hit from the side, you are not as protected from the impact. The crumple zones are much smaller, and not every vehicle is equipped with side-impact airbags.
Rear-end collisions. These are some of the most common types of collisions, generally resulting from one vehicle following too closely behind another. Rear-end collisions may result in painful whiplash and serious injuries to the chest.
What information should I ask for after I've been in an accident?
After a collision, you should collect certain forms of documentation that can help with your claim. That information should include:
An official copy of the police report
Copies of any witness statements given by passengers, the driver or people outside of the cars
Copies of any photographs or videos of the collision, the damage your car, and any physical bruising or laceration you sustained
Your medical records
Copies of any paperwork you had to submit to your place of employment
Hospital and treatment bills
Medication expenses
If you are unable to obtain all of this information on your own, your attorney can help you. What you do not want to do is agreed to make a recorded statement to the insurance company, or sign any documentation presented to you after the wreck, as this could impact your recovery.
Obtaining compensation for severe car crash injuries
Car accidents lead to a variety of physical injuries with various levels of severity. Our law firm has spent more than 35 years helping car crash victims obtain compensation from auto insurance companies. Some of the cases we have handled involved such injuries as:
Chest injuries
Organ and soft-tissue damage
Permanent vision and/or hearing loss
Scarring and disfigurement
At Merkel & Cocke, we do not back down from a challenge. Our track record for success includes extremely complex cases against large and powerful insurance companies. We are skilled litigators and the law firm that other attorneys turn to when they need assistance. By consulting with a team of experts, our experienced accident lawyers are able to recreate crashes to get an accurate understanding of the cause and resulting injuries. This detailed information helps us aggressively advocate for our clients, whether in the conference room or the courtroom.
Call today for a free consultation with an experienced Mississippi car crash attorney
When you are injured in a car accident, your first priority is to secure medical treatment. Your second priority should be to call a seasoned law firm with a reputation for providing excellent legal services. The legal team of Merkel & Cocke is committed to seeking justice for car crash victims throughout Mississippi, Tennessee and Arkansas. Contact us today to schedule a free consultation at our home office in Clarkdale. Call us at 662-627-9641 or complete our contact form.
Related Articles