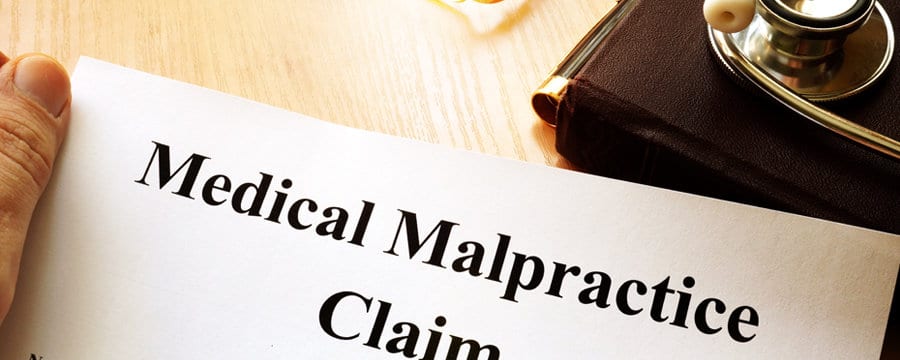 Mississippi VA Medical Malpractice Lawyers Fighting for Veterans' Care
Representing servicepeople who sustained injuries at VA hospitals and by doctors on bases
Mississippi's state motto is Virtute et armis: "By valor and arms." That is why we give our full and unwavering support to all members of the armed forces, both while they serve and when they come home. We believe that that anyone willing to make the ultimate sacrifice for the safety of our community and our country should be treated with dignity and respect.
We also believe that the Veterans' Administration has failed to uphold their goals, especially when it comes to healthcare. Merkel & Cocke, P.A. has the resources, the skill and the experience to handle complex medical malpractice claims against VA doctors, hospitals and clinics. If you sustained a serious injury or developed an illness or complications while being treated by a VA doctor in Mississippi, we want to help you in your claim against the government.
VA hospitals and clinics in Mississippi
There are two VA Medical Centers in Mississippi: Gulf Coast Veterans Health Care System in Biloxi, and G.V. (Sonny) Montgomery VA Medical Center in Jackson. (Each has its own Vet Center, too.) There are also 9 community based outpatient clinics (CBOCs) located throughout the state:
Columbus Clinic
Greenville CBOC
Hattiesburg CBOC
Holly Springs CBOC
Kosciusko CBOC
McComb (part of the GV Montgomery Center)
Meridian CBOC
Natchez CBOC
Tupelo VA Clinic
The rankings for these two VA hospitals are inexcusable. Gulf Coast VA earned a score of 2 out of 5 stars, after a dip in 2016 to 1 star. GV Montgomery dropped from 3 stars (in 2015) to 2 stars, and has remained there ever since.
I was hurt at a VA hospital; do I have a claim for medical malpractice?
Only if you're not active duty. Active duty members of the armed forces cannot sue the federal government in medical malpractice claims. But if you are retired, or have been discharged at the time you sought treatment, then yes – you may have a claim for malpractice.
The basic tenets of a medical malpractice case are the same, whether you were hurt at the VA or at a local hospital, like Conerly Critical Care or Northwest Mississippi Medical Center. To make a claim, we need to prove:
That a doctor/patient relationship existed between you or your loved one, and the doctor or specialist.
That the doctor or healthcare provider acted in a negligent manner.
That the negligence of that doctor is what caused your injury or illness.
That the injury or illness you sustained led to specific damages.
In other words, we need to show that your doctor was treating you, and by some action (or inaction) on behalf of the doctor, the staff, the nurses, the hospital (etc.), you sustained an injury that led to additional medical bills, lost wages, lost earning capacity, pain and suffering, or – in cases of wrongful death or survival actions – that your loved one died.
This is why you need a Mississippi medical malpractice lawyer on your side. At Merkel & Cocke, PA, we work with patients and families who have sustained harm, and determine whether or not their injuries were the result of malpractice. We review medical records, talk to any involved parties, speak with your boss and your family members, and review any documentation available about the tools or medications that were used.
We do all of this research because not all errors are the result of malpractice. Much as we revere the profession, doctors are people, and people are imperfect. Mistakes can happen, as can adverse events or outcomes that we hoped didn't. But our experience has taught us to hone in on what is important in our clients' cases, so we can do right by them.
What types of negligence result in VA malpractice claims?
Merkel & Cocke, Pa handles a wide array of medical malpractice claims in Mississippi. Some of the most common mistakes made in VA hospitals, doctors and clinics include:
Delayed treatment. No stories have plagued the VA in Mississippi (or in any other state) than those involving backlogs for patients. It can take months to get an appointment – and if follow-up care is not seen to promptly, any condition you might have could become far worse.
Failure to diagnose. If you were improperly diagnosed, or had your diagnosis delayed, you may have a claim against the doctor. Conditions like cancer, PTSD, brain injuries, diabetes, hypertension and low blood pressure can all have long-term, even fatal effects, if they are not treated quickly and correctly.
Hospital-acquired infections. Your medical facility should be clean and sterile; so should the tools that are used over the course of your treatment, whether it's a needle to take blood, the sheets on the bed you sleep in, or the surgical tools necessary to repair injuries.
Medication errors. The opioid crisis has hit Mississippi hard, and veterans in particular have been harmed by it. Doctors who overprescribe opioid painkillers, anti-depressants or anti-anxiety medications; who fail to prescribe the right medications in the right dosages; who fail to check patient histories and prescribe drugs which could lead to an allergic reaction – all of these errors can have serious, even fatal, consequences.
Surgical errors. Even the most commonly-performed surgical procedures come with some level of risk. That being said, there are certain types of errors – such as operating on the wrong patient or body part, or leaving a foreign object inside of a patient – that are never acceptable. If a doctor's negligence led to complications with your surgery, necessitating additional procedures or healing times, you may be able to make a claim for malpractice.
If your claim is rooted in a defective product or dangerous drug, then you may not be able to sue the government for any injuries you sustain – but that does not mean you have no options. Our Mississippi injury attorneys are adept at complex medical product liability claims, and we can help you if you need to file such a claim against a third party, too.
Suing the federal government for injuries sustained at a VA hospital
Understand this one thing: when you were the victim of medical malpractice at a VA hospital, you don't sue the hospital; you sue the federal government. And that means there are additional issues and concerns that must be addressed in order to proceed.
You only have two years from the date you were injured, or from the date you reasonably could have known you were injured, to file your claim; any claim filed more than two years after the date will automatically be barred from recovering damages.
Claims against the federal government must be filed under the Federal Tort Claims Act. To do this, you should fill out a Standard Form 95, which you can download here or pick-up from any government office. Part of the Form 95 is the "sum certain," or the specific amount you are seeking for your injuries. That can be based on:
An itemized list of medical expenses, such as medication bills, therapy costs, and so forth.
A statement from your employer discussing how much time you lost form work, and/or an account of how much wages you lost.
A list of your estimated future medical expenses, such as medications, adaptive technologies like ramps or wheelchairs, additional procedures, etc.
A medical examination report from the VA hospital where you were treated.
A statement from your physician(s).
Per the Department of Justice, "if a sum certain is not specified in Standard Form 95 block 12d, or in accompanying information, a submission cannot be considered a valid presentation of a claim."
Once the Form 95 is filed, the VA has 180 days to conduct an investigation and respond to your claim. If the USA does not settle during the initial 180 days, then you may file suit in the United States District Court. There is no jury, but there is a judge without a jury who will try the case as presented by your attorneys. However, if the two-year deadline has passed, you may be barred from filing a lawsuit in federal court. This is why timing is critical when it comes to filing a claim. Please contact our team to find about more about what you can do, and when it needs to be done.
Injured at a VA hospital in Mississippi? We can help
Merkel & Cocke, PA is proud to represent veterans in need. Our Mississippi VA malpractice attorneys can guide you through the process of filing a claim effectively and efficiently. With offices in Jackson, Clarksdale and Oxford, we are always close when you need us. Please call 662-627-9641 or complete our contact form to schedule free consultation with a member of our team.