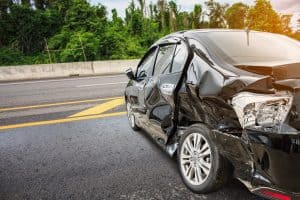 Many serious car accidents in Mississippi and throughout the nation are initiated by careless or inattentive drivers. However, some crashes are due to dangerous roadways. In Mississippi, roadways that are inadequately maintained or designed improperly and without certain features that contribute toward traffic safety can lead to accidents. When defective design, maintenance, or construction leads to a motor vehicle crash, those injured as a result may have a legitimate car accident claim.
In these cases, the liable parties usually involve public entities that have the responsibility to provide for and maintain safe roadway design, construction, and maintenance. These government entities often operate under sovereign immunity and have significant advantage in the legal arena to defend against these types of car accident claims. However, experienced legal counsel in these types of cases can help you secure the compensation you deserve.
I-10 long bridge the scene of constant car wrecks
If you routinely drive over the I-10 long bridge spanning the Pascagoula River, you may have encountered a large traffic jam a time or two as a result of a vehicle accident on the bridge. In fact, earlier this month two separate crashes during the same day on the bridge caused slowdowns and backups.
Chase Elkins of the Mississippi Highway Patrol explained that the bridge is poses dangers to motorists due to some characteristics of its design. "If you leave the interstate, the road and travel area to the left or the right, there's no grassy area, there is no median. It's a concrete barrier on either side," Elkins said.
As a result of the barrier, drivers have little room for error.
Common roadway deficiencies leading to car and truck crashes
An array of different factors involving roadway deficiencies can contribute to a vehicle collision. These include:
Deficient road surfacing that produces an abnormally slick or wet condition in hot weather
Uneven pavement and potholes
Poor or missing signage
Flawed design or construction
Roadway debris
Damaged or missing guardrails
Obstacles or construction equipment in the roadway
Edge of the road drop-offs
Legal remedies when a government entity is at fault for your accident
Although a government entity may be assigned liability due to inadequately constructed or maintained roadways leading to a car crash, the lawsuit involved must be handled by experienced attorneys in these types of accidents. A careful investigation of the accident scene along with an examination of documents under the control of the government entity must be carried out. Key factors to be determined involve how long the roadway defect was in place and whether the public entity should have reasonably known of the danger present to motorists.
As an injured motorist or passenger of a vehicle, you may be able to bring a personal injury claim against the responsible public entity involved through a tort claims action. This type of action gives the general public power to bring an injury claim against the liable subdivision of the government despite the fact that it possesses sovereign immunity. The timing requirements for tort claims are stringent. Therefore, it is important to contact an experienced car crash attorney in the aftermath of your injury caused by dangerous roadway deficiencies.
Have you suffered an injury in an auto accident due to the negligence of a government entity or other motorist? If so, the experienced Mississippi car crash attorneys of Merkel & Cocke are available to help you recover the financial compensation you deserve. From our law offices in Jackson, Oxford, and Clarksdale, we serve injured parties in Mississippi, including the city of Tupelo, and throughout the Gulf Coast region. To schedule a free, no-obligation consultation, call us today at 662.799.1633 or fill out our contact form.