Examining Liability in Multi-Vehicle Pileups Involving Trucks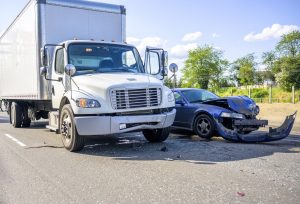 Multi-vehicle crashes along Mississippi highways are not uncommon. In fact, they are more common than one might think. Even though the pandemic has reduced traffic volume across the country, the number of tractor-trailers and delivery trucks on our roads has increased, and 2020 has still seen more than its share of multi-vehicle pileups on the roads of Mississippi.
Deadly pileups since start of 2020
States across the country have been reporting an increase in tickets issued for speeds exceeding 100 MPHs as well as seeing the severity of crashes worsen. Mississippi truck accidents have been all too common in the past few months:
A man was killed by truck on I-20 West near State St Exit 45B in multi-vehicle crash
Two people were killed in multi-truck accident on U.S. 49 North near the Camp Shelby Military Training Site/Hagler AAF
Multiple people were extricated from trucks in accident on US 61 at Star Landing
Two people were killed on I-55 in an accident involving three tractor-trailers
Who can be held liable in a multi-vehicle pileup?
Multiple entities can be held liable for a multi-vehicle pileup truck accident. The circumstances surrounding the crash will undoubtedly play a major role in determining who can be held liable for the crash. For example, if the traffic is stopped and a truck plows into the stopped traffic, the truck driver can be held liable for the accident.
If traffic is moving and the truck plows into a vehicle, the truck driver can be held liable in this scenario. In almost all scenarios, if the truck driver is impaired, he or she will be held accountable for the crash.
There are other entities that can be held liable in truck accident cases involving pileup crashes. These include the following:
Trucking company: the company is required to take part in safe hiring practices. If the driver had FMCSA infractions on his record and caused an accident, the company can be held liable for the crash.
Cargo shipper: if the driver was hired as a contractor for a shipper and the cargo shifts during transport, leading to an accident, the shipper can be held liable based on how it loaded the cargo on the truck.
Truck parts manufacturer: if a part on the truck failed, leading to a pileup, the manufacturer of the truck or the part that failed could be held liable for the crash.
Government agency or contractor: if a soft shoulder, pothole, or other hazard caused by or not repaired by a government agency or contractor led to a truck being involved in a pileup, the agency or contractor can be held liable.
If you or a loved one has suffered an injury in a Mississippi truck accident, it is in your best interest to speak with an experienced personal injury attorney. If you have lost a loved one in a multi-vehicle pileup involving a truck, you are entitled to compensation for your loss. Call the office of Merkel & Cocke, P.A. at 662-627-9641 or complete a contact form to schedule a consultation today. We operate offices in Jackson, Clarksdale, and Oxford in addition to serving clients in the City of Tupelo.

Since 1982, Merkel & Cocke, P.A. has offered thorough, aggressive legal representation on behalf of clients throughout Mississippi. As one of the largest plaintiffs' personal injury law firms in the state, we consider it our duty and our honor to serve the people of our communities, and to uphold their rights in court. Our reputation is such that other law firms turn to us when they need legal counsel, and our business has grown through the years because of the referrals of these attorneys, who trust us with their needs and the needs of their clients. We are the firm you can trust when there are challenges ahead. To schedule a free consultation, please complete our contact form.