Millions of Ford Vehicles Recalled Due Mechanical Issues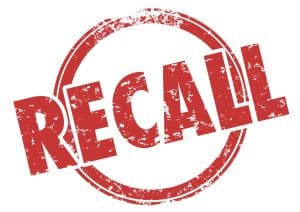 Can you imagine taking all safety precautions while you're driving and finding out that you were most in danger by parking your vehicle? What if your car was in danger of still moving, even when you have put it in park? Millions of Ford owners are living it. For the past several years, Ford has had to issue several recalls, and their most recent is no exception. This time, several car and SUV models were recalled due to a transmission defect.
Along with the National Highway Traffic Safety Administration (NHTSA), Ford issued a recall on four of its models due to a transmission issue. According to the recall, the transmission may not be in park mode, regardless of what the gear shift indicates. This issue can result in property damage, as well as physical injuries to any drivers or passengers in or near the vehicle.
Ford has recalled the following car models:
C-Max (2013 to 2018 model years)
Escape (2013-2019 model years)
Fusion (2013-2016 model years)
Transit Connect (2013-2021 model years)
Edge (2015-2018 model years)
In total, the company has recalled 2.9 million vehicles.
Current injuries from the defective car models
Unfortunately, several people have filed reports of injury to the NHTSA. To date, there have been four people who suffered injuries connected to the transmission defect, and six people have reported property damage.
Ford's past recalls
Unfortunately, this is not Ford's first rodeo with vehicle recalls centered around gear shift controls. Fortune reports in 2016, the company recalled 1.1 million Fiat Chrysler Jeep Cherokee models after they were discovered to have a gearshift control issue that confused some drivers and caused rollaway accidents. This recall gained attention after Star Trek actor Anton Yelchin was killed after being crushed by a 2015 Jeep Grand Cherokee. Yelchin's Cherokee rolled backward on the steep driveway of his home, and the vehicle pinned him between a brick wall and a fence, ultimately causing his death.
Ford's current recalls
Aside from the Jeep Grand Cherokee recall, another Ford model is also being investigated for a possible recall. The NHTSA's Office of Defects Investigation is in the process of reviewing the 2021 Ford Bronco model after receiving complaints from 32 owners. The complaints state that the drivers' SUVs suddenly stopped and would not restart. To date, there have been three separate petitions starting back in March asking the organization to investigate the issue.
According to the agency's documents, the defect could be a faulty valve in the 2021 Ford Bronco with the 2.7 liter EcoBoost engine. This type of engine is standard on the Wildtrak model and optional on other models, with the exception of the Everglades and Raptor models. NHTSA claims that under normal driving conditions and without warning, the vehicle can experience a loss of "motive power without restart."
In addition to the Jeep Cherokee recall and a possible Ford Bronco recall on the horizon, the company has also instructed dealers to temporarily stop the sale of their electric Mustang Mach-E crossover. The reason for this instruction is due to a possible safety defect that can cause the vehicle to become immobile. The potential safety defect can cause the vehicle to either not start or immediately lose power while in motion. The vehicles that may be recalled include the 2021 and 2022 Mach-Es that were manufactured in May of 2020.
According to a Ford spokesman, the issue is a possible overheating battery. The vehicle's high voltage battery's main contractors are in danger of overheating, leading to a possible malfunction. The malfunction can cause the vehicle not to start. Even more damaging to Ford's credibility, this is just one of several defects that the Mach-E model has experienced since its launch, ranging from software errors to subframe bolt problems.
How does Ford plan to fix its defective vehicles?
Handling three recalls back-to-back is interesting, to say the least. In regards to the vehicles suffering from a transmission defect, Ford plans to send letters out to all of the affected owners by the end of June. Affected owners can schedule appointments to have the hood shift brushing replaced free of charge.
Ford also issued a public statement declaring that the company is aware of the number of engines with the possible defect and is in the process of investigating. Customers who are experiencing issues will be covered through the vehicle's five-year and 60,000 mile powertrain warranty. The company also plans to cooperate with the NHTSA, who claims that there are 25,538 Broncos that are affected so far. Currently, there has not been a recall issued yet.
With the Mustang Mach-E model, Ford has issued a recall petition to the NHTSA. Ford also expects to offer a solution for the defect in the third quarter of 2022. Similar to the drivers of several models with transmission issues, Ford also plans to notify Mustang Mach-E owners in the mail about the repair instructions. Details about ordering parts will also be provided to the drivers and the dealers.
Ford also plans to incorporate a software update to the vehicle's "Secondary On-Board Diagnostic Control Module and Battery Energy Control Module." The update will either be conducted remotely or over the air. Customers can also take their vehicle to a Ford dealership and have the update conducted there as well.
While some vehicle defects can be harmless, some defects can result in catastrophic injuries. Next to seeking medical attention, no other action is as important as calling a seasoned law firm for your car accident. The legal team of Merkel & Cocke is dedicated to helping you seek the justice that you deserve after being hurt in a car accident. Call us today at 662-627-9641, or complete our contact form. We represent the good people of Jackson, Clarksdale, Greenville and Oxford.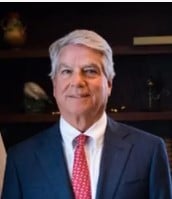 After graduating from the University of Virginia Law School in 1975, Mr. Cocke and Mr. Merkel established Merkel & Cocke, P.A. in 1982. Since that time the emphasis of Mr. Cocke's practice has progressed toward medical malpractice. At the present time his practice is exclusively devoted to handling medical negligence cases for the plaintiff, either as a result of direct contact by the client or on referral from other attorneys who are not familiar with the handling of medical negligence cases. Mr. Cocke was selected Best Lawyer of the year for 2012 and 2014 in The Memphis area in the field of Medical Malpractice and has been selected a Best Lawyer and Super Lawyer every year since 2006. Learn more about John Hartwell Cocke here.