Most Common Causes of Fatal & Catastrophic Truck Injuries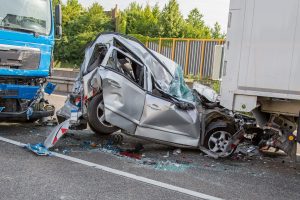 Truck accidents are some of the most dangerous and deadly accidents you will see in Mississippi. An average commercial truck can weigh up to 80,000 pounds, and when you compare this to a 3,000-pound passenger vehicle, it is easy to see the danger.
It has been found that 14 percent of fatalities were in the truck, and 72 percent were of individuals in a passenger vehicle. Another 14 percent of deaths were pedestrians, bicyclists, and motorcyclists. The numbers can be frightening, but there are factors to keep in mind related to truck accidents.
How dangerous are truck accidents?
In Mississippi, there are several statistics to keep in mind. Reports found that 36 percent of fatal truck accidents on an interstate, and two-thirds occurred on rural roads. Accidents that occurred at night account for 34% of all truck accidents. As you can see, truck accidents are some of the most dangerous types of vehicular accidents on Mississippi roads.  Injuries associated with truck accidents are life-altering and often include:
Head trauma
Spinal cord injury
Neck injury
Paralysis
Brain injuries
Loss of limb
Internal injuries
Death
Any of these injuries can change the course of your life entirely. Surviving a truck accident is nothing short of a miracle but being left with severe injuries by no fault of your own is unacceptable. Some of the injuries we listed may lead to death. For example, a brain injury may leave an individual in a coma where they may never wake up. This can leave the family with the difficult decision to take them off life support and anxiously wait for them to pass away so they are no longer suffering.
Protecting yourself from a truck accident
There are several common causes of truck accidents, and 90 percent of truck accidents are caused by human error. Some of the most common causes of a truck accident are:
Excessive speed
Weather
Reckless driving
Passenger vehicle being in the truck driver's blind spot
Lane drifting
Truck rollovers
Objects in the roadway
Some of these can be avoided or mitigated, while others, such as the weather, cannot be controlled. When driving near a truck, try to avoid spending, reckless driving, and following too closely. Stay alert of the car and its potential movements. Maintain your distance from the truck allowing it space on the road and enough space between the two vehicles to maneuver should an incident occur.
What to do if you are involved in a truck accident
If you find yourself in a truck accident, you should immediately call 911. Let the responding EMTs examine you and then transport you to the hospital. You should never refuse medical care when involved in an accident with a truck. Some injuries might not be present immediately after the crash that can wreak havoc on your body in the following hours and days.
If you are a family member of someone who died in a truck accident, you will be notified by the police. This is a traumatic and emotional time, and you do not have to go through it alone.
Did you lose a loved one in a fatal truck accident? The Mississippi truck accident attorneys at Merkel & Cocke, P.A. are compassionate and understanding of your situation. We will ensure that you receive the compensation you deserve for injuries caused by a truck accident. Call our office at 662-627-9641 or complete this contact form to schedule a free consultation today. We operate offices in Jackson, Clarksdale, Greenville, and Oxford,.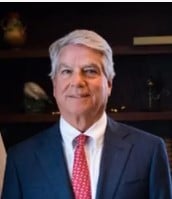 After graduating from the University of Virginia Law School in 1975, Mr. Cocke and Mr. Merkel established Merkel & Cocke, P.A. in 1982. Since that time the emphasis of Mr. Cocke's practice has progressed toward medical malpractice. At the present time his practice is exclusively devoted to handling medical negligence cases for the plaintiff, either as a result of direct contact by the client or on referral from other attorneys who are not familiar with the handling of medical negligence cases. Mr. Cocke was selected Best Lawyer of the year for 2012 and 2014 in The Memphis area in the field of Medical Malpractice and has been selected a Best Lawyer and Super Lawyer every year since 2006. Learn more about John Hartwell Cocke here.