Claims for Casino Workers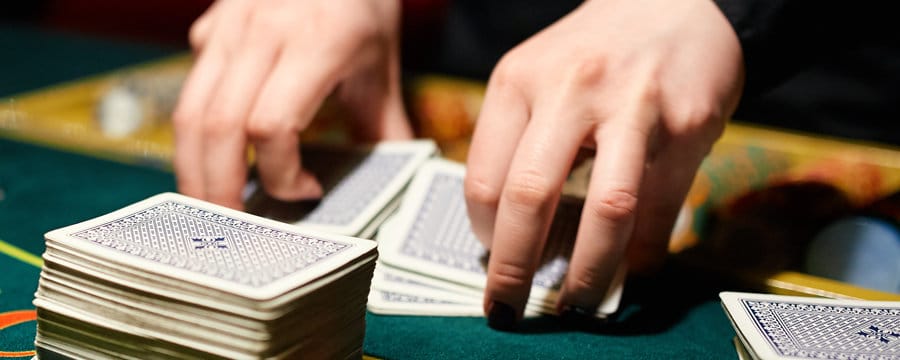 Reliable Mississippi Workers' Compensation Lawyers Representing Casino Workers Injured on the Job
Fighting for the rights of injured and ill workers throughout the Gulf Coast area and throughout the state
Working in the fast pace of a casino can be exciting, but it is also an environment that is prone to workplace injuries. Whether a slip and fall on a kitchen floor, a car accident, or a violent confrontation with a drunk and disorderly patron, there are many kinds of workplace accidents that can occur in casinos. The Mississippi Workers' Compensation program provides a partial wage-replacement benefit, medical expenses related to the injury and vocational rehabilitation services.
After a workplace injury, you inform your employer of the injury and seek medical attention. While most workers' compensation claims are routine, and injured workers receive the benefits and medical care without a problem, sometimes you will have a dispute with your employer's workers' compensation insurer. At Merkel & Cocke P.A., we are here to protect your right to recover the compensation that is due to you. Our Mississippi workers' compensation attorneys will represent you in any dispute with the Mississippi Workers' Compensation Commission. We are here to help you recover the compensation you deserve after a workplace injury.
Mississippi Gulf casino resorts
The casino resort industry in Mississippi celebrated its 25th anniversary last year. Starting with the Isle of Capri riverboat in 1992, which was the first riverboat casino when the state legalized casinos, what began as an attempt to resurrect an area that was in economic decline, the gambling casino resorts in the Gulf Coast area have contributed about $6.5 billion in tax revenue since 1992. (Sun Herald)
Here are just a few of the gambling casino resorts in Mississippi:
Beau Rivage Casino
New Palace Casino Point Cadet
Horseshoe Casino
Hard Rock Hotel & Casino Biloxi
Gold Strike Casino
IP Casino Resort

Island View Casino
Gold Nugget Casino
Tunica Roadhouse Casino
Treasure Bay Casino
Pearl River Resort and Casino
Examples of workplace injuries for casino workers
Of all the countless ways you can become injured in your work at a casino resort here are a few examples:
Slip and falls
Transportation accidents
Assaults by aggressive, drunk or unruly patrons
Burns
Repetitive stress injuries
Casino owners, like any other employer, have a duty to provide a safe workplace for their employees that is free of foreseeable hazards. There are some hazards which are inherent in a casino or nightclub environment. Patrons will drink too much. Some patrons will be combative when they are drunk, others may be clumsy and cause injury to workers and patrons. Casino owners must employ bouncers and security guards to remove patrons and protect workers and other casino patrons.
Fortunately, the Mississippi workers' compensation program is a no-fault program which does not require that the injured worker prove their employer's negligence caused their injuries.
How can a Mississippi workers' compensation attorney help your workplace injury case?
If you work in a casino resort and you become injured on the job, you may be entitled to claim workers' compensation benefits. Sometimes, workers face challenges when trying to collect the benefits to which they are entitled. Your claim could be delayed or denied, and you may not know how to appeal a denied claim without the help of an experienced Mississippi workers' compensation attorney from Merkel & Cocke. We will investigate your claim to find out the amount of benefits that you should be receiving, and we work with the insurance company on your behalf to make sure that your rights are protected.
You can get help from our Mississippi workers' compensation lawyers today
If you are a casino worker who has suffered a workplace injury, you may benefit from the skill and experience of the workers' compensation legal team at Merkel & Cocke. We serve injured workers throughout Mississippi, including Tupelo, Jackson, Clarksdale, Oxford, and the Gulf Coast region. Our attorneys also serve injured workers in Tennessee and Arkansas. If you would like to learn more about how we can help, please call 662-627-9641 or complete our contact form to schedule a consultation.