Making a Workers' Comp Claim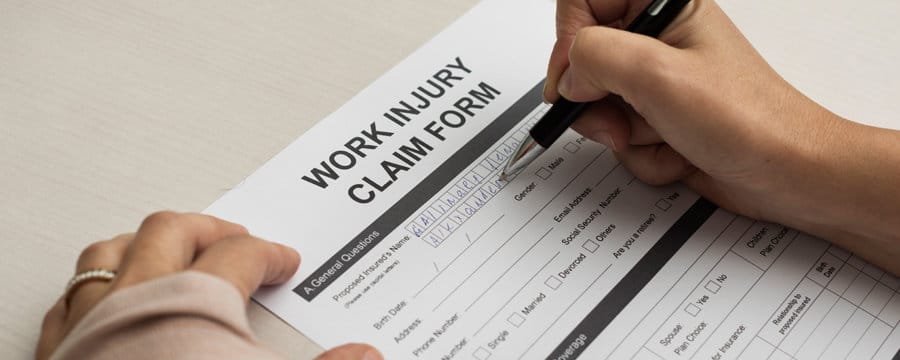 Professional Mississippi Lawyers Assist with Workers' Compensation Claims
Helping employees throughout the Gulf region move forward
Every worker is at risk for an on-the-job injury, though some jobs are significantly more hazardous than others. Whether your injury resulted from a fall in the workplace or an accident in a company vehicle, the financial challenges of your injury can be significantly lessened by workers' compensation benefits you are likely entitled to receive. Filing a claim for compensation can prove challenging, but you do not have to take on this task alone.
The law firm of Merkel & Cocke, P.A. has helped numerous injured workers files claims for workers' compensation. The uncertainty of an on-the-job injury can be extremely difficult to handle and overcome. That is why we work hard to provide trusted legal assistance to injured workers throughout the state. Our experienced Mississippi workers' compensation lawyers have the knowledge, skill, and resources to help you fight for your benefits.
Filing a workers' compensation claim
The rules and regulations regarding workers' compensation vary from state to state. In Mississippi, you do not have to prove fault or the existence of a dangerous workplace in order to file a claim for benefits. The only general requirement is that the injury occurred on the job or while performing work-related activities. Mississippi law requires workers to notify their employer of the injury within 30 days, but it is best to seek medical care and give notification as soon as possible following the injurious event.
Once you file a claim for workers compensation, your employer's insurance company will investigate and make a final determination made about your eligibility for compensation. The company may decide to approve your claim, deny it outright, or lessen the amount of compensation provided for your injury. Our skilled attorneys have helped numerous injured workers secure workers' compensation benefits to handle such costs as:
Medical care
Planned medical treatments, such as necessary medical amputation
Lost or reduced wages
Physical therapy
Vocational rehabilitation
Permanent disability financial needs
Legal assistance you can trust for your work-related injuries
Every workers' compensation case is unique. That is why the legal team of Merkel & Cocke thoroughly reviews every aspect of your injury when providing representation. Together, we bring more than 200 years of collective legal experience to the table when representing injured workers. Whether you are employed by a large national employer like Leggett & Platt or a smaller locally owned company like Cal-Maine Foods, we work together with you to ensure that you are receiving the most comprehensive and reliable legal representation possible.
Get help from our Mississippi workers' compensation lawyers
Filing a workers' compensation claim while dealing with the pain of your injuries can be overwhelming. With the reputable attorneys of Merkel & Cocke on your side, you can focus on healing, while we focus on ensuring that your claim is filed in a proper and timely manner. We assist injured workers throughout Mississippi, including Tupelo, Jackson, Cleveland, Indianola, Clarksdale and across the Gulf Coast region. We also help employees file workers' compensation claims in Tennessee and Arkansas. To learn more, please call 662-627-9641 or complete our contact form.