Bus Accidents and Casino Trips in Mississippi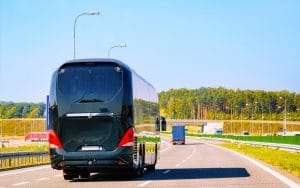 It was during this week five years ago that one of the deadliest bus crashes in history occurred in Los Angeles, California. A bus carrying 44 passengers was returning home from a weekend casino trip when it crashed into the back of a semi-truck near Palm Springs.
Sadly, 13 people were killed in the accident – including the bus driver – while the remaining 31 survivors were injured. Upon further investigation, authorities discovered that the bus driver was travelling at a faster rate than the semi-truck.
Even worse, it was discovered that the bus company, USA Holiday, was sued in 2007 for another fatal accident involving a different bus driver. Because the case was dismissed, the details of the accident were swept under the rug.
How often do casino charter bus accidents happen?
Unfortunately, these types of casino charter bus accidents happen frequently. In addition to the fatal charter bus accident in Los Angeles, there were four other casino charter bus accidents that happened that same year.
One accident occurred near Laredo, Texas, where a charter bus was headed to a casino in Eagle Pass, Texas. While driving, the bus driver lost control of the bus about 50 miles north of Laredo, resulting in a one-vehicle rollover. Eight people lost their lives, and the remaining 44 survivors were injured.
Why do casino charter bus accidents happens?
Some of the causes of casino charter bus accidents revolve around driver error. Because of the popularity and increase of casinos in various locations, there has been an increase in the demand of commercial bus drivers for extended periods of time. These extended periods can range from day trips to weekend or weekly excursions. The increased need for commercial bus operators has led bus companies to become lenient with enforcing the proper regulations when it comes to vehicle safety.
It is common for casino charter bus drivers to operate charter buses without getting the proper amount of rest. Driving for longer periods without taking any breaks results in driver fatigue, which is a main cause of bus accidents. Commercial drivers are prohibited by federal law to operate a vehicle if the driver has not rested for at least 10 hours after driving for 11 hours in a 14-hour period. Unfortunately, some drivers will either falsify their driving logs or not actually rest during the 10-hour period, increasing the chances of falling asleep behind the wheel and causing a fatal accident.
Negligent commercial bus drivers can cause fatal accidents
In addition to driver fatigue, charter bus drivers may also operate vehicles while intoxicated or under the influence of drugs. Whether the drivers are abusing substances to remain awake while on the job is unknown, but what is known is that many bus companies fail to enforce federal laws regarding substance use on and off the job.
Violating traffic laws also leads to fatal accidents. Negligent driving such as speeding, switching lanes improperly, running through red lights, and following vehicles too closely can result in a serious accident.
Injuries caused by casino charter bus accidents
Common injuries from casino charter bus accidents include injuries to the head and brain, as well as broken bones and amputations. Depending on the nature of the accident, it is common for passengers to suffer from serious injuries such as burns and spinal cord injuries.
Even if the passengers do not suffer from catastrophic injury, they can experience long-term back pain that impacts the way they live their lives. Even so-called mild injuries like whiplash can worsen over time, causing chronic pain or disability.
Who is liable for casino charter bus accidents?
Multiple parties may be liable for a casino charter bus accident. In some cases, the casino could be held liable for the actions of the negligent bus driver if it is discovered that the casino offered the bus driver any incentives, such as financial commissions or kickbacks, to continue operating a vehicle despite not being in the appropriate condition to do so.
The bus company can be held liable for the negligent actions of the bus driver, especially if it is revealed that the bus company failed to enforce any federal regulations. The bus driver can also be held liable for any accidents caused by their own negligence.
If you were injured while traveling to or from a casino, contact the law firm that other lawyers call on for help. At Merkel & Cocke, we have been successfully handling personal injury cases for more than three decades. Let us put our experience to work for you. From our offices in Jackson, Clarksdale, Greenville, and Oxford, we serve injured clients throughout Mississippi. Call us at 662-627-9641, or complete a contact form to speak with one of our knowledgeable attorneys.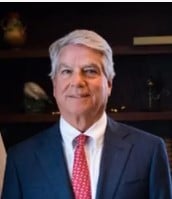 After graduating from the University of Virginia Law School in 1975, Mr. Cocke and Mr. Merkel established Merkel & Cocke, P.A. in 1982. Since that time the emphasis of Mr. Cocke's practice has progressed toward medical malpractice. At the present time his practice is exclusively devoted to handling medical negligence cases for the plaintiff, either as a result of direct contact by the client or on referral from other attorneys who are not familiar with the handling of medical negligence cases. Mr. Cocke was selected Best Lawyer of the year for 2012 and 2014 in The Memphis area in the field of Medical Malpractice and has been selected a Best Lawyer and Super Lawyer every year since 2006. Learn more about John Hartwell Cocke here.