Open Roads Have Led to an Increase in Excessive Speeding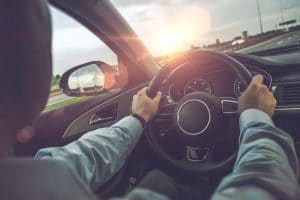 There's nothing quite like the open road. However, the open roads across the country have become increasingly dangerous during the pandemic lockdown. Mississippi is no exception. With fewer vehicles on the roads due to stay-at-home orders, employment layoffs, and other reasons, law enforcement agencies have been reporting an increase in excessive speeding.
WAPT spoke with Sgt. Kervin Stewart of the Mississippi Highway Patrol (MHP), who said there has been an "uptick" in people driving 100mph or more, including at least one person going 140mph. This has led to an increase in deadly car accidents; so far, the number of fatal crashes in the state this year has increased 34% compared to last year. As Sgt. Stewart explains, "When you are driving 100 miles per hour or 90 miles per hour you are traveling faster than most of the traffic out there, not to mention the other vehicles that are traveling below the speed limit. When you drive that fast not only are you a danger to yourself, you are a danger to others."
Reckless driving has become a serious issue nationwide
After multiple states issued stay-at-home orders as the COVID-19 pandemic spread throughout the country, reckless driving incidents increased on the roads of America. The National Safety Council (NSC) reports that excessive speeding, open roads, and other reckless habits while behind the wheel have all led to an increase in crash fatality numbers.
In March 2020, crash death rates increased by 14 percent throughout the United States when compared to numbers from March 2019. The NSC measures deaths on the roads of America per 100 million miles driven. The increase in crash deaths ends the trend of declining crash deaths that the NSC reported over the past two years.
"Per mile traveled, our roads are less safe than they were prior to COVID-19," Ken Kolosh, the NSC Director of Statistical Reporting and Estimating, said. "A big part of this is likely an increase in risky driving during the COVID-19 crisis. Some drivers are seeing the open roads as an opportunity to speed and engage in other risky driving behavior."
The reasons for increased reckless driving
The increase in reckless driving is not attributed to just the open roads in Mississippi and throughout the country. Aside from fewer vehicles on the roads, reckless driving has also been caused by making illegal turns, failure to yield, running red lights, blowing through stop signs, and drowsy driving.
Jonathan Adkins, Executive Director of the Governors Highway Safety Administration (GHSA), said that ignoring the traffic safety laws across the country is not an option right now even though our focus has shifted to fighting COVID-19. Adkins noted that law enforcement officers have the same responsibility as doctors, nurses, and other healthcare workers and that is to save lives.
Adkins reminds people that if they must drive they should wear their seat belt at all times, obey posted speed limits, adhere to local traffic laws, and be on the lookout for bicyclists and pedestrians.
Have you suffered an injury in a reckless driving accident? Contact the experienced Mississippi car accident attorneys from Merkel & Cocke, P.A. to discuss your case. Call our office at 662-627-9641 or complete the contact form found on our website to schedule a consultation. We have offices in Jackson, Clarksdale, and Oxford to better serve you.

Since 1982, Merkel & Cocke, P.A. has offered thorough, aggressive legal representation on behalf of clients throughout Mississippi. As one of the largest plaintiffs' personal injury law firms in the state, we consider it our duty and our honor to serve the people of our communities, and to uphold their rights in court. Our reputation is such that other law firms turn to us when they need legal counsel, and our business has grown through the years because of the referrals of these attorneys, who trust us with their needs and the needs of their clients. We are the firm you can trust when there are challenges ahead. To schedule a free consultation, please complete our contact form.