Amazon Continues to Sell Products That Have Exploded, Caused Fires, and Melted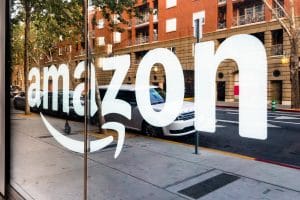 Amazon's private label line, AmazonBasics, was launched in 2009. AmazonBasics offers budget-friendly products, including appliances, electronics, and furniture. There are more than 5,000 different products with the AmazonBasics name attached to them. Despite reports of multiple AmazonBasics products exploding, catching firing, or melting, the company has yet to remove all of them from the market.
Customer complaints increasing
Defective product complaints from Amazon customers have increased since 2016. There have been at least 1,500 reviews written by customers since 2016 on Amazon's website about 70 different products, according to a report from CNN. Those reviews have cited products exploding, melting, smoking, catching on fire, causing electrical malfunctions, and creating other risks.
Of the more than 70 reviews, roughly 30 products that had three or more of these reviews were still found on Amazon's online marketplace as recently as the middle of September 2020. Eleven other products had been removed from the marketplace with eight of the products under investigation by Amazon for safety issues.
A spokesperson for amazon issued a statement regarding the investigation:
The outcome of the investigation varies on a case by case basis and may include removing the product from the store, adjusting the design of the product, notifying customers to stop using the product, or other appropriate action. We want customers to shop with confidence and if ever a customer has a concern, they can contact customer service and we will investigate.
When does the CPSC get involved?
It is required by law for companies to report potentially hazardous items to the Consumer Product Safety Commission (CPSC) immediately. Amazon has made 10 reports to the CPSC dating back to 2012 accounting for eight products.
In 2018 and 2019, Amazon voluntarily recalled two different products for sparking, burning, or overheating. Those products were a space heater and a power bank, both of which had the AmazonBasics label attached. Outside of these items, Amazon has not publicly acknowledged that there are any safety issues with AmazonBasics products.
Amazon can be held liable
The California Fourth District Court of Appeals ruled in August 2020 that Amazon can be held liable in California for faulty products that are sold on its marketplace. The ruling comes after the court said the company can be held liable for damages caused by a defective laptop battery that burned a woman. The laptop battery was purchased from a third-party seller on the Amazon marketplace. Amazon issued a statement, saying "The court's decision was wrongly decided and is contrary to well-established law in California and around the country that service providers are not liable for third party products they do not make or sell. We will appeal this decision."
In the ruling, the court stated "Whatever term we use to describe Amazon's role, be it 'retailer,' 'distributor,' or merely 'facilitator,' it was pivotal in bringing the product here to the consumer. Under established principles of strict liability, Amazon should be held liable if a product sold through its website turns out to be defective."
The court noted that Amazon cannot be protected using Section 230 of the Communications Decency Act, which helps to protect online companies from being held liable for content posted to their websites by users.
Have you suffered an injury because of a defective product? Whether you purchased the product from Amazon or at a brick-and-mortar store, you have the right to compensation for your injuries. Call the office of Merkel & Cocke, P.A. at 662-627-9641, or complete a contact form online to schedule a consultation today. We operate offices in Jackson, Clarksdale, and Oxford in addition to serving clients in the City of Tupelo.

Since 1982, Merkel & Cocke, P.A. has offered thorough, aggressive legal representation on behalf of clients throughout Mississippi. As one of the largest plaintiffs' personal injury law firms in the state, we consider it our duty and our honor to serve the people of our communities, and to uphold their rights in court. Our reputation is such that other law firms turn to us when they need legal counsel, and our business has grown through the years because of the referrals of these attorneys, who trust us with their needs and the needs of their clients. We are the firm you can trust when there are challenges ahead. To schedule a free consultation, please complete our contact form.