Are Car Accidents Covered by Workers' Compensation in Mississippi?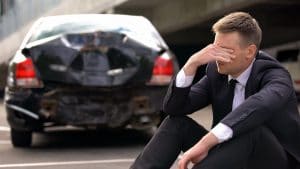 Mississippi's workers' compensation laws provide benefits if an employee is injured while doing his/her job and the worker complies with the proper notice requirements. Most workers are injured at the worksite.
There are many times, though, when a worker is injured away from the worksite or on the way to the worksite. A very common question we're asked is, "Am I entitled to work injury benefits if I was in a car, truck, or another type of vehicle accident?" The answer as you might expect is – it depends. Each claim for workers' compensation benefits in Mississippi is handled on a case-by-case basis. The main test is whether you are considered engaged in workplace activities at the time of your injuries, and/or whether you were acting in the scope of your employment.
What types of work are considered "in the scope of employment?"
In many situations, the following types of activities are considered in the scope of your employment and should be covered by workers' compensation.
Your job is driving. Truck drivers who transport inventory from one place to another are engaged in a workplace activity while they are driving and while they are helping to load or unload the inventory. A common secondary question is whether the truck driver is an employee or an independent contractor. Generally, only employees are entitled to workers' compensation benefits in Mississippi.
Other types of driving jobs include making local deliveries such as delivering groceries or food. Salespeople often use their cars to visit customers. Bus drivers transport people from place to place. Taxi drivers can generally claim workers' compensation benefits – but Uber and Lyft drivers probably cannot, because they considered contractors, not employees. People who work with forklifts, bulldozers, construction vehicles, or other vehicles owned by the employer should be able to claim workers' compensation benefits provided they were using the vehicle for a work-related purpose.
You were running an errand for your employer. If your employer asked you to drop off paperwork for a client or just asked you to pick up his/her dry cleaning, then you should be able to file a workers' compensation if you are in any type of car accident.
You were on your way to or from a company-sponsored activity. If everyone in your office or everyone in your team is to attend a company lunch and you get into an accident, you should have a workers' compensation claim. If just you and a coworker are injured going to your lunch away from the other workers, then your workers' compensation claim will likely be denied.
Generally, if you are involved in a car accident during your commute to or from work (whether you're injured in your own vehicle or while riding in a bus, train, or another vehicle), you cannot claim workers' compensation benefits. There are exceptions though. Again, every case is different. You might be eligible for work injury benefits to or from work if:
The employer asked you to run an errand, examine a worksite, or see a client on your way to the office.
You were part of a carpool with other workers and your employer pays for the gas.
Should I file a personal injury claim if I'm hurt in a workplace car accident?
If a drunk driver, distracted driver, speeding driver, or a driver who is negligent in any way strikes you while you're in your car, walking, or riding your bicycle, you can always file a personal injury claim against the responsible driver. If your injuries are due to a defective car part such as defective brakes or an airbag malfunction, you can file a personal injury claim against the manufacturer. In some cases, a personal injury claim may be better for you than a workers' compensation claim alone.
There are a few key differences between workers' compensation cases and personal injury cases:
The biggest difference is that in personal injury cases, you must show that the defendant is liable for your accident. Drivers are generally liable if they are negligent. Manufacturers are liable if their product was defective and the defect caused the accident. In workers' compensation cases, fault is not an issue. If you suffer a workplace accident, your employer is generally liable for your injuries even if the employer wasn't negligent. Your employer is generally liable for your injuries even if you were negligent (provided your conduct wasn't reckless or intentional).
Medical bills. In both personal injury cases and workers' compensation claims, you are entitled to all your medical benefits. Medical bills include ER care, hospitalizations, surgeries, doctor visits, therapy, assistive devices, and medications.
Lost wages. In personal injury cases, you can claim all your lost wages or lost income. In workers' compensation, you are generally entitled to about 2/3 of your lost wages for the time you are trying to improve your health. You may also be entitled to additional benefits if you have a permanent disability.
Pain and suffering. In personal injury cases, you can claim compensation for your daily physical pain and emotional suffering. There is no pain and suffering in a workers' compensation case.
Our seasoned car accident and workers' compensation lawyers can explain the other ways that personal injury cases and work injury cases differ. For example, workers' compensation does not compensate you for the damage to your car.
There are also strict notice requirements for filing a workers' compensation claim. The notice must be provided to your employer. There are also strict time limits for filing each type of claim.
What if I file both a workers' compensation claim and a personal injury claim?
Injured employees can generally file both types of claims. There is a catch, though. If your employer pays for wage losses and medical bills, your employer may have a lien/claim against amount you recover in your personal injury claim. For example, if your employer pays $50,000 for your medical bills and you obtain a recovery in your personal injury case, you may be required to pay back some or all of the $50,000 to your employer. Our Mississippi injury lawyers will explain how the two cases are coordinated.
If you're hurt in a car accident you may be able to file a workers' compensation and a personal injury claim. To learn what type of claim you can file, depending on when and how the accident happened, call our Mississippi lawyers at 662-627-9641 or use our contact form to make an appointment. We represent employees in Clarksdale, Jackson, Oxford, and Greenville, and across Mississippi, including in Tupelo and the Delta Region.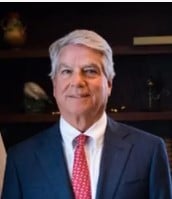 After graduating from the University of Virginia Law School in 1975, Mr. Cocke and Mr. Merkel established Merkel & Cocke, P.A. in 1982. Since that time the emphasis of Mr. Cocke's practice has progressed toward medical malpractice. At the present time his practice is exclusively devoted to handling medical negligence cases for the plaintiff, either as a result of direct contact by the client or on referral from other attorneys who are not familiar with the handling of medical negligence cases. Mr. Cocke was selected Best Lawyer of the year for 2012 and 2014 in The Memphis area in the field of Medical Malpractice and has been selected a Best Lawyer and Super Lawyer every year since 2006. Learn more about John Hartwell Cocke here.