Comedian Bob Saget Dies Due to Head Trauma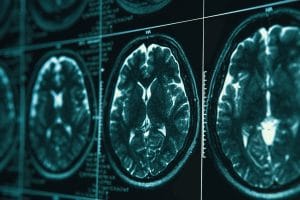 Comedian Bob Saget died tragically in January 2022. His death was likely due to head trauma, according to a Florida medical examiner. Saget was best known as the warm, caring father on the TV sitcom Full House and as a clever, witty host of America's Funniest Home Videos. He leaves behind a wife and three daughters from his first marriage. He was 65 years old.
According to ABC News, the head trauma was likely due to falling backwards. Mr. Saget had just performed the night before. The Orlando, Florida medical examiner said that no illegal drugs or toxins were found in his body. The autopsy report did confirm that he had:
A fracture at the base of the skull and fractures around his eye sockets.
A cut on his scalp.
Bleeding "between the brain and tissue covering the brain as well as bruises to the brain."
Saget also had COVID-19 though his respiratory system was not inflamed.
The medical examiner said his injuries were consistent with a fall – a fall that was unwitnessed. Per the family, Saget hit the back of his head, didn't ask for medical help, and went to sleep. He was discovered by a hotel security officer.
Health professionals indicated that the seriousness of the trauma indicates that Saget probably wasn't lucid – and that it wasn't just a matter of ignoring his injuries and then thinking he could sleep it off until morning. The fractures probably caused a great amount of pain.
What are the causes of head injuries?
Many head trauma accidents occur due to the negligence of others. Common causes of head trauma include car accidents, truck crashes, and motorcycle accidents – especially if the motorcycle rider is not wearing a helmet. Head trauma can occur if you slip and fall while on the property of another because the floors are slippery, the tiles are cracked, the surfaces are uneven, and other causes.
You can also suffer serious injuries after bumping your own head, as Saget's tragic death shows us. Even if you don't think the bump was a "big deal," you should always seek medical attention. This is because "any untreated head trauma can turn fatal due to the possibility of ongoing bleeding or swelling due to increased pressure in the brain," per NPR. If you feel pain or dizziness, or have blurry vision, see a doctor.
Why is head trauma so dangerous? According to the prestigious Johns Hopkins Medical School:
Head injuries are one of the most common causes of disability and death in adults. The injury can be as mild as a bump, bruise (contusion), or cut on the head, or can be moderate to severe in nature due to a concussion, deep cut or open wound, fractured skull bone(s), or from internal bleeding and damage to the brain.
In the most serious cases, head trauma will lead to a traumatic brain injury (TBI), a potentially life-altering injury. TBIs can be caused by:
Skull fractures. The types of skull fractures include a linear skull fracture, a depressed skull fracture, a diastatic skull fracture, and a basilar skull fracture. Any skull fracture can cause damage to the brain, or leave the brain unprotected in the event of a second hit.
Intracranial hematoma. Usually the result of a ruptured blood vessel, an intracranial hematoma – or blood clot – can occur "within the brain tissues or underneath the skull, pressing on the brain," per the Mayo Clinic.
Tearing within the brain. When a head is whipped back and forth, like it would be in a car accident or if bouncing on a hard surface, like a floor, it can cause tearing within the brain. This is called a diffuse axonal injury, and it can be life-threatening.
What is the treatment for head trauma?
The treatments vary depending on the type of head trauma and the severity of the head trauma.
Doctors use blood tests, X-rays, CT scans, electroencephalograms (EEGs), and MRIs to help diagnose head trauma.
Generally, anyone involved in any type of accident should be examined at a local emergency center. Sometimes, the symptoms of a traumatic brain injury do not appear immediately.
The treatments include ice, rest, antibiotic ointments and bandages, and observation of the accident victim. Some patients may require stitches, help with breathing including the use of a mechanical ventilator, and surgery.
Many head trauma victims require long-term treatment. Head trauma often causes cognitive disorders and emotional disorders in addition to the physical harm. Head trauma victims often treat with neurologists, physical therapists, occupational therapists, rehabilitation nurses, speech therapists, psychologists, and many other healthcare professionals.
Do I need a lawyer if I sustained head trauma?
If that trauma was the result of someone else's negligence or a worksite injury, and you have suffered losses as a result, you may need legal help. Our seasoned personal injury and workers' compensation lawyers in Mississippi file claims and lawsuits against the proper parties to secure the compensation you need. In both accident cases and workers' compensation cases, the victims are entitled to payment for all their medical expenses from the responsible defendants. In personal injury cases, victims can claim all their lost wages. In workers' compensation claims, employees are generally entitled to temporary disability benefits while they're receiving treatment. If the employee has a permanent disability (many head trauma victims are never the same as before the accident), we demand permanent disability benefits.
In personal injury cases, victims can also demand compensation for their daily pain and suffering and any damage to their vehicle if the trauma was caused by a vehicle.
The insurance companies for the defendants will try to deny responsibility and limit the amount of your damages. In head trauma cases, you need seasoned Mississippi personal injury lawyers who are skilled at showing how your head trauma occurred. You need lawyers who understand the complete range of problems, complications, and medical care TBI victims require.
To discuss any head trauma accident claim, call our Mississippi lawyers at 662-627-9641 or fill out our contact form to schedule an appointment. For 40 years, Merkel & Cocke, P.A. has been fighting for accident victims. We have offices in Clarksdale, Jackson, Oxford, and Greenville, and across Mississippi, including in Tupelo and the Delta Region.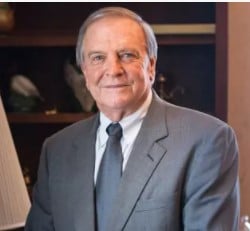 For more than 40 years, Mr. Merkel has personally delivered more than 400 jury presentations in the representation of personal injury victims whose cases involved complex medical and technical injury mechanisms and causation problems. After graduating magna cum laude from the University of Mississippi School of Law in June 1966,   Mr. Merkel has received multiple jury awards ranging from $1 million to $20 million, and many more million-dollar settlements. He is active in trial lawyer activities and is a frequent lecturer on trial technique and advocacy, appearing at seminars sponsored by the Mississippi State Bar, Mississippi Association for Justice, American Board of Trial Advocates, and others. Learn more about Charles M. Merkel Jr.