Concerns About Autopilot Features in Autonomous Cars Like Tesla Continue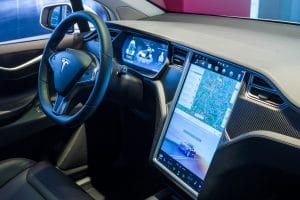 Many car companies are working on autonomous cars. Autonomous cars don't require human responses to respond to traffic conditions. Instead, the car's computer technology takes over. In fully functioning autonomous cars, there doesn't even need to be a person in the car. While improvements are continually being made to ensure that autonomous vehicles work, recent news about self-driving cars has been getting worse.
A recent profile by Vox revealed that just this past weekend, a male passenger was seen sitting in the back seat of a Tesla – with no driver. Police eventually arrested the man. In another accident, a month earlier, two people were killed in a car crash involving a Tesla vehicle. Local law enforcement suggested that the Tesla was "being operated through its driver assistance feature Autopilot, a claim that Tesla CEO Elon Musk and other executives at the company disputed." The National Transportation Safety Board (NTSB) and National Highway Traffic Safety Administration (NHTSA) are investigating the accident.
These incidents are raising concerns about the autonomous and self-driving capabilities of Tesla vehicles and how people may be misusing them. Tesla vehicles currently have sensors and cameras that are used to deliver self-driving features. The technology is not as sophisticated as the autonomous technology in Waymo vehicles. Drivers of Tesla vehicles can purchase "both the Autopilot and Full Self-Driving features as software upgrades."
Aren't self-driving cars regulated?
Generally, the NHTSA sets federal standards for autonomous vehicles. States can set their own requirements too. NHTSA usually exempts some cars from the requirements to "test" the viability of self-driving cars. Still, there are concerns, including Congressional concerns, about what role the government should take in evaluating and monitoring the safety of autonomous vehicles – especially as new self-driving technology is being installed in cars "that aren't quite fully autonomous."
The boundary between new autonomous technology and regulatory standards is becoming a "dangerous gray zone."
Self-driving technology is already available in many vehicles
Many cars on the road already have semi-autonomous features that use sensors and computations to make decisions for vehicles. Many of these features are targeted towards avoiding collisions with other vehicles, keeping a vehicle centered in a lane, and other safety features. The shift to full autonomy is being done – one step/one software program at a time.
The NHTSA grades the autonomy level of vehicles from Level 0 (no autonomous features) to Level 5 (no driver required). Level 1 software basically includes:
Adaptive cruise control
Emergency braking technology
Lane assistance software
Currently, vehicle autonomy is mostly at Level 2. At this level, cars from makers such as Tesla, GM, Volvo, and Mercedes have features where the car controls its own steering and speeding on "well-marked highways," subject to the control of the driver.
Tesla's Autopilot feature is causing concerns about what level it fits into. Generally, a car's autopilot feature allows a car to drive itself "within a given lane, combining a cruise control feature and an auto-steering feature." According to the California DMV, Tesla vehicles operate at Level 2. Part of the confusion centers around Musk's claims about the relationship between Tesla's Autopilot feature and what it actually means for a car to have full self-driving capabilities.
"Autopilot currently requires drivers to pay attention and keep their hands on the steering wheel. But drivers can end up over-relying on the tech, and it appears some have figured out ways to avoid Tesla's related safety features," Vox reports. Tesla is increasing the ability of the car's Autopilot to allow automatic lane changing which it is testing with a small set of drivers.
NHTSA protocols
The NHTSA does have protocols for testing automatic emergency braking and collision warning. It is seeking input from the public. According to a National Transportation Safety Board, the NHTSA still hasn't established federal standards for crash avoidance and other driver assistance features.
Congressional concern about autonomous vehicles
Senators Richard Blumenthal (D-CT) and Ed Markey (D-MA) think the NHTSA needs to do more. They want the agency to "develop recommendations for improving automated driving and driver assistance systems" and "implement policy changes that stop these preventable deaths from occurring." Other members of Congress have also expressed concerns about the safety of autonomous vehicles.
The trade group – the Alliance for Automotive Innovation, which represents Ford, GM, and other carmakers – also thinks that the NHTSA needs to do more to evaluate autonomous driving features such as "forward collision warnings, automatic braking, and lane assistance tech."
Other lawmakers and safety advocates want the US Department of Transportation to do more research to properly set federal autonomous safety standards.
One federal act supported by Senators Blumenthal, Markey, and Klobuchar is the Stay Aware for Everyone Act, "which would require the Department of Transportation to look at how driver assistance tools, like Tesla's Autopilot, are impacting driver disengagement and distraction, and would mandate that companies institute driver monitoring tools to make sure drivers are paying attention to the road."
Other lawmakers favor legislation called the Crash Avoidance System Evaluation Act that would require better regulation of how the autonomous features perform. They favor a commission which would examine how well autonomous vehicles identify bicycle riders and pedestrians with different skin tones. The Act is based on research "from the Georgia Institute of Technology finding that people with darker skin tones are less accurately detected by technology that could be used in self-driving cars."
Other locations, including Europe, Australia, and Japan, have more detailed rating requirements.
At Merkel & Cocke, P.A. our Mississippi car accident lawyers hold drivers, car owners, and others responsible where their negligence causes an accident. We also hold car manufacturers, distributors, and sellers liable if product defects cause an accident. We file wrongful death claims on behalf of the families of a deceased victim and personal injury cases on behalf of anyone who suffers a TBI, spinal cord damage, broken bones, or any other type of injury.
We often negotiate settlements. If necessary, we're ready to try your case before a jury. To discuss any car or vehicle accident case, call us at 662-627-9641 or fill out our contact form to schedule an appointment. Consultations are free. We handle accident cases on a contingency fee basis. We maintain offices in Jackson, Clarksdale, Oxford, and Greenville, Mississippi.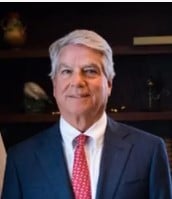 After graduating from the University of Virginia Law School in 1975, Mr. Cocke and Mr. Merkel established Merkel & Cocke, P.A. in 1982. Since that time the emphasis of Mr. Cocke's practice has progressed toward medical malpractice. At the present time his practice is exclusively devoted to handling medical negligence cases for the plaintiff, either as a result of direct contact by the client or on referral from other attorneys who are not familiar with the handling of medical negligence cases. Mr. Cocke was selected Best Lawyer of the year for 2012 and 2014 in The Memphis area in the field of Medical Malpractice and has been selected a Best Lawyer and Super Lawyer every year since 2006. Learn more about John Hartwell Cocke here.