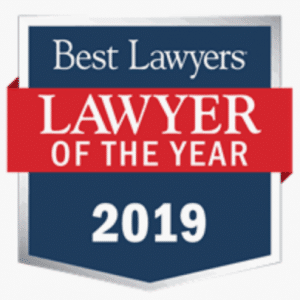 Merkel & Cocke, PA is thrilled to announce that partner John Hartwell Cocke has been named to the annual Best Lawyers in America® list for his work on behalf of medical malpractice and personal injury plaintiffs. Mr. Cocke has been selected for inclusion every year since 2007.
What is Best Lawyers in America?
The Best Lawyers in America publication is released annually and has become one of the most trusted names in the legal sector across the globe. Founded in 1983, the publication is issued in more than 75 countries and recognizes the top lawyers in 145 practice areas as nominated and reviewed by their peers.
In order to be selected, a lawyer must first be nominated by an employer, a client, a colleague or anyone other than themselves. Every single nomination submitted is then reviewed by other attorneys who have been recognized in the past by Best Lawyers. If the peer review is successful, and the nominee is in good standing with their local bar association, the firm where he or she works is notified of the selection. Once the nominations have been approved, the names are published both online and in print.
About award-winning attorney John Hartwell Cocke
John Hartwell Cocke, co-founder and partner, has been recognized by Best Lawyers in America for his work in two practice areas representing plaintiffs: medical malpractice law and personal injury litigation. Mr. Cocke, along with co-founder Charles M. Merkel, Jr., founded Merkel & Cocke, PA in 1982 after leaving a general litigation firm in Clarksdale, Mississippi.
Mr. Cocke is an award-winning trial attorney, who has been recognized by a number of prestigious and objective ratings services, including:
AV Preeminent® by Martindale-Hubbell®
Best Lawyers in America, 2007 – Present

Lawyer of the Year, Medical Malpractice Law – Plaintiffs, Memphis, 2019
Lawyer of the Year, Personal Injury Litigation – Plaintiffs, Memphis, 2016
Lawyer of the Year, Medical Malpractice Law – Plaintiffs, Memphis, 2013

Super Lawyers, 2006 – Present
Congratulations, John Cocke, on being named to Best Lawyers in America once again. We are incredibly proud of your accomplishments.