Delivery Drivers Have Risky Jobs That Often Leave Them Injured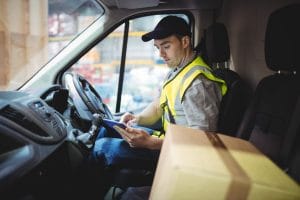 Where would we be without delivery drivers? We rely on them for everything from bringing products to our businesses that enables them to run to keeping our homes stocked up with the hard to find necessities. The COVID-19 pandemic has been hard on everyone so there is also the matter of buying ourselves special items just to bring a little much-needed periodic joy to our lives.
Our packages show up at a cost, however, and we are not talking about the shipping fees. Delivery drivers have to deal with numerous risks that can cause workers' compensation injuries and put them out of work indefinitely.
Safety guidelines do not always protect package delivery drivers
You ordered a new bed-in-a-box to be conveniently delivered to your home but what happens before it shows up on your porch is literally back-breaking work. The delivery driver loads it onto the truck from the warehouse and secures it into place, which may require lifting it up several feet onto a steel shelf.
Delivery companies create a slew of safety rules to be followed for every role of employment, especially for delivery drivers. While many jobs within parcel companies focus on a primary task such as sorting, pulling orders, or packaging; drivers are a little bit of a jack-of-all-trades.
Driver's days are full of a wide range of tasks that include:
Using equipment such as forklifts and dollies
Sorting packages in their vehicles
Loading and unloading parcels
Driving on public roadways
Bending, lifting, climbing, and walking
Delivery drivers are subject to following safety precautions such as:
Carrying packages at the proper height above the belt
Exiting the delivery truck properly
Setting packages down before stepping down from the vehicle
Using the truck's sturdy handrail to steady yourself
Wearing a back brace
What common injuries affect delivery drivers?
Delivery drivers still get hurt despite following their company's rules to protect them. Some personal injuries and wrongful death claims are avoidable, but when performed in the course of doing their jobs, the employer needs to take care of the injured worker. Unfortunately, this is not always an easy road for employees and hiring a qualified workers' compensation attorney becomes vital to getting needed care.
Injuries that delivery drivers face daily involve:
Shoulder, back, and neck injuries from over-exertion
Severe Knee Injuries from constant bending and walking with heavy items
Strains and sprains from heavy packages or twisting an ankle
Carpal tunnel syndrome as a result of repetitive stress injuries
Catastrophic injuries such as brain and spinal cord injuries from falls
Broken bones due to slipping and falling on wet or slick surface
Fingers getting caught and crushed under the heavy weight of packages while fitting them into place on the delivery vehicle.
Lack of heaters and air conditioning in delivery trucks can cause heat exhaustion during summer months and frostbite or death in harsh winters.
Vehicle accidents
While parcel delivery is a very physical job requiring many moving parts, one main area of the job description includes spending a large portion of your day driving loops around a set delivery area. This puts delivery drivers in increased jeopardy of being injured in a truck accident.
Doing your job safely is not a guarantee that you will not ever become seriously hurt. If you do, you deserve to have your employer show the proper concern by doing what they are required to do for you under the circumstances. You may not always know what you are entitled to, but an experienced attorney will.
The dedicated Mississippi workers' compensation attorneys at Merkel & Cocke, P.A. make sure that you receive the maximum benefits for a work-related injury that you are allowed under the law. To schedule your free consultation please call 662-302-2979, or we invite you to reach out to us through our contact form. We operate offices in Jackson, Clarksdale, and Oxford in addition to proudly serving clients in the City of Tupelo.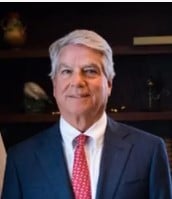 After graduating from the University of Virginia Law School in 1975, Mr. Cocke and Mr. Merkel established Merkel & Cocke, P.A. in 1982. Since that time the emphasis of Mr. Cocke's practice has progressed toward medical malpractice. At the present time his practice is exclusively devoted to handling medical negligence cases for the plaintiff, either as a result of direct contact by the client or on referral from other attorneys who are not familiar with the handling of medical negligence cases. Mr. Cocke was selected Best Lawyer of the year for 2012 and 2014 in The Memphis area in the field of Medical Malpractice and has been selected a Best Lawyer and Super Lawyer every year since 2006. Learn more about John Hartwell Cocke here.