Do I Have to Release My Medical Records in a Mississippi Workers' Compensation Case?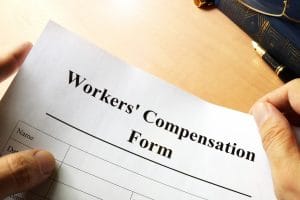 When you get hurt at work it can uproot your life in ways you may never have anticipated. If you live alone and have a single income, you might have to make some quick logistical changes. If you have children, you might need help caring for them. When you're the sole breadwinner in your family, it can place a severe financial and emotional strain on your household and relationship when you're unable to work.
You need help fast or risk losing everything. Filing a workers' compensation claim is a time-consuming, complicated process that often leaves victims with many more questions than answers when they try to handle it themselves. One question that comes up often and early on is whether you have to hand over your medical records to your employer.
You have to provide your medical records – within reason
That notice you received from your employer requesting you provide your medical records or sign a medical release might feel like a bit of a violation of your privacy, but you have to provide the information. Typically these release forms have a date range to fill in, which gives you a bit of wiggle room in controlling how far back in your medical history you allow them to dig.
As established by the Workers' Compensation Commission, you have an ongoing duty to disclose your medical records during your claim and your employer has an equal duty to disclose to you any of your medical records held in their possession. The medical records your employer is entitled to must be relevant to the work-related injury but that doesn't stop other medical information from potentially being released that could harm your case. This is why it substantially benefits you to hire a workers' compensation attorney. One small inadvertent mistake can cost you your entire claim.
The reason an employer wants your medical records is twofold. They want to ensure that:
You receive proper treatment for the correct injury, including for purposes of conducting an Independent Medical Evaluation (IME) to determine your disability rating for settlement purposes.
You're not gaming the system to fraudulently obtain benefits such as medical treatment for old injuries or financial gain through benefits payments.
Even if your employer wants to do right by you, the goal of their insurance company is to save money by eliminating injury claims. This means finding anything they can to use as evidence that your injury can be attributed to a prior incident outside of work. Don't become a victim all over again by letting the insurance company control your claim.
How do HIPAA privacy rules apply to workers compensation?
Even though you have to turn over certain medical records, you still have rights under the Health Insurance Portability and Accountability Act (HIPAA).
The HIPAA privacy rule doesn't apply to entities in need of your private healthcare information because they are part of the workers' compensation claims system and you have a claim pending. Your protected health information is therefore permitted to be disclosed without your specific authorization to:
Workers' compensation insurers
Workers' compensation administrative agencies
Employers
Healthcare providers
When it comes to what must be disclosed under state or federal law, you are not obligated to provide more than what the law actually requires. Covered entities also have to reasonably limit the amount of protected health information they disclose to the minimum needed to complete your injury claim. Having an attorney can help reduce demands for information by your employer or other workers' compensation system entities that go beyond the scope of the law.
Under 45 CFR 164.508, there are minimum requirements that must be met for a medical authorization to be valid. It must contain:
A description of the information to be used or disclosed
The name of the person or entity authorized to provide your health information
The name of the person or entity permitted to receive your health information
The reason the health information is being requested
A date your authorization expires, terminating the entity's ability to receive your information
Your signature and date you signed the release
It's possible that an authorization could contain more information that you may or may not want to agree to. A qualified attorney can explain the pros and cons to you of any added language.
Your employer's priority is protecting itself from financial loss by following the letter of the law, but this can also cause your claim to become complicated if everything isn't handled just right. Meet with the Mississippi workers' compensation attorneys at Merkel & Cocke, P.A. who will put their knowledge of the claims system to work to protect your future. Schedule your free case evaluation now by calling 662-302-2979 or we invite you to complete our contact form. We operate offices in Jackson, Clarksdale, and Oxford in addition to serving clients in the City of Tupelo.

Since 1982, Merkel & Cocke, P.A. has offered thorough, aggressive legal representation on behalf of clients throughout Mississippi. As one of the largest plaintiffs' personal injury law firms in the state, we consider it our duty and our honor to serve the people of our communities, and to uphold their rights in court. Our reputation is such that other law firms turn to us when they need legal counsel, and our business has grown through the years because of the referrals of these attorneys, who trust us with their needs and the needs of their clients. We are the firm you can trust when there are challenges ahead. To schedule a free consultation, please complete our contact form.