Drivers Are Relying Too Much on New Driver Assist Technology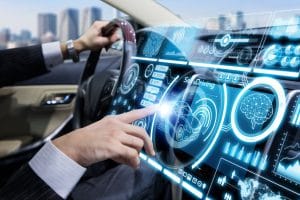 Driver-assist technology offers the promise that computer software can respond quickly to emergencies to prevent accidents. The designers and makers of automation-equipped cars assert that computer software doesn't drive while intoxicated. The software doesn't drive while tired or while talking on a smartphone. Automated technology should supplement the car driver's focus while driving. The technology shouldn't be a complete substitute for the driver's attention to traffic details.
A recent story in Slate Magazine makes clear though that driver-assisted technology still needs a lot of work. The article referenced a study by the Insurance Institute for Highway Safety (IIHS) that there's a danger that drivers will rely too much on the software. As drivers get comfortable with reliance on automation, drivers relax and fail to understand that they need to be a backup if the software steers off course. Automated systems still have a lot of difficulties responding to overturned tractor-trailers or pedestrians who pop up in the path of the car. Drivers shouldn't relax too much when the automated system is in control, because a car accident can still happen even with all safety tech engaged.
Examples of driver-assisted technology
Another IIHS study revealed that drivers are relying too much on rearview camera technology that is mandatory in most cars. Fewer drivers, with these new cameras, are glancing over the shoulder to look for other cars. Rearview cameras were designed to help avoid back-over crashes behind the driver. The problem is that there are still blind spots these new cameras can't see. Glancing around helps drivers detect the running child in the camera's blind spot.
Traffic assist technology isn't confined just to the cars. There are "intelligent platoon-based traffic signals that are being developed to help alleviate our growing traffic congestion problem." The signals should understand when cars in a platoon/group of cars are passing through a light and when the platoon of cars is waiting for a light. Drivers who understand that the traffic signal knows their cars are in a group help the signals do their job. Drivers who are distracted or in a hurry may "wrest defeat from the jaws of victory" by hitting the gas pedal too soon – and thus failing to let the computerized traffic signal do its job.
The authors of the Slate article argue that assistive technology must be complemented with driver education. They writers also argue that the inventors of new technology need to anticipate that drivers are human – which means they'll relax when they shouldn't or become distracted when they shouldn't. For example, the authors argue that if drivers rely too much on rearview cameras, that "rearview camera screens could be relocated to the back of the car interior to help motivate over-the-shoulder glances." For drivers with lead feet, the authors suggest "implement[ing] a chime that sounds inside our cars when passage through an intersection control by a platoon-based signal ahead has been assured."
At Merkel & Cocke, P.A., our Mississippi car accident lawyers have been fighting for injury victims and their families since 1982. If you were injured because of driver negligence, we can help. We handle car accident cases throughout Tupelo and the Gulf Coast region. To discuss your claim with our Jackson, Clarksdale, and Oxford lawyers, call us at 662-627-9641 or complete our contact form.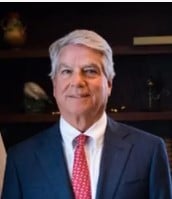 After graduating from the University of Virginia Law School in 1975, Mr. Cocke and Mr. Merkel established Merkel & Cocke, P.A. in 1982. Since that time the emphasis of Mr. Cocke's practice has progressed toward medical malpractice. At the present time his practice is exclusively devoted to handling medical negligence cases for the plaintiff, either as a result of direct contact by the client or on referral from other attorneys who are not familiar with the handling of medical negligence cases. Mr. Cocke was selected Best Lawyer of the year for 2012 and 2014 in The Memphis area in the field of Medical Malpractice and has been selected a Best Lawyer and Super Lawyer every year since 2006. Learn more about John Hartwell Cocke here.