Falls on Construction Sites – Preventable Tragedies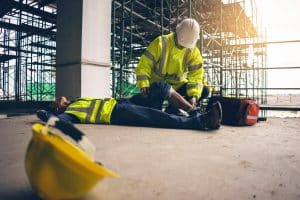 Over 11 million U.S. workers are employed in the construction industry, where falls are the leading cause of work-related deaths. The Centers for Disease Control and Prevention (CDC) and the National Institute for Occupational Safety and Health (NIOSH) assert that falls are the number one cause of construction site deaths.
In 2019, there were 1,102 construction site deaths; 401 were due to fatal falls. NIOSH confirms that one in three of those construction related deaths were from falls. Ninety-three fatal falls were from ladders, 52 were related to scaffolding, and 146 were falls from roofs. Plunging from a height is dangerous in any workplace, but construction workplaces have the most fatal falls of all industries and represent 51% of all falls nationally.
Why do falls occur so often on construction sites?
The Center for Construction Research and Training (CPWR) conducted a survey of people who experienced, witnessed, or investigated workplace fall incidents. This survey, developed and distributed with backing from the American National Standards Institute (ANSI)/American Society of Safety Professionals (ASSP) Z359 National Work at Heights Task Force, the National Occupational Research Agenda (NORA) Construction Sector Council Falls Workgroup, and other organizers of the National Campaign to Prevent Falls in Construction (Falls Campaign) and the National Safety Stand-Down (Stand-Down), found that those surveyed believe that:
Lack of sufficient planning was a key cause of falls.
The absence of planning is linked to a lower likelihood of using fall protection protocols and equipment. Those who did not plan were 71% more likely not to use fall protection on worksites.
Almost half (48.8%) of those surveyed indicated that fall protection was not being used at the time of the fall.
Employer's beliefs about the use of fall protection were associated with the actual use of fall protection on construction sites. Workers who believed fall protection was required by their employer were eight (8) times more likely to use it compared to those who did not believe it was required.
Rescue training may help reduce falls. Odds of fatal flaws were 76% lower for those who completed self-rescue training compared to those without this training.
Workers employed by subcontractors are at an increased risk of death from falls at construction sites. Those who worked for a subcontractor at the time of the fall were 2.7 times more likely to die from the fall compared to those who worked for a general contractor.
The CPWR asserts that, "Falls are the leading cause of death in construction, and they are preventable." The CDC states that "the best in the business play it safe," and companies can keep their workers safe and prevent falls by:
Planning ahead to do the job safely
Providing the right equipment for working at heights
Training workers to use equipment carefully, and to work safely on ladders, roofs, and scaffolds
NIOSH lists incidents in the work environment contributing to lethal falls, including the following:
Slippery, cluttered, or unstable walking/working surfaces
Unprotected edges
Floor holes and wall openings
Unsafely positioned ladders
Misused fall protection
All of these incidents can be addressed by companies prior to work shifts and may help to prevent deadly falls. A fall from a ladder, scaffold or roof may cause severe, life-changing injuries and even death.
Making a claim for workers' compensation in Mississippi
Workers' compensation is a system that benefits injured workers. If you are injured on the job in Mississippi, you are entitled to workers' compensation benefits, regardless of fault. There are two categories of workers' compensation benefits:
Medical Benefits. These benefits will help to cover medical costs including treatment, rehabilitation, and travel costs.
Wage-Loss Benefits. These benefits help to cover lost wages while recovering from injuries.
If you are unable to return to work due to sustained injuries from a work related incident, you may be eligible for three different types of workers' compensation disability benefits. These benefits differ from the benefits provided by Social Security Disability.
The three different types of workers' compensation disability benefits are:
Permanent Total Disability. PTD is paid to those who doctors believe will not recover or return to work because of the injuries they suffered.
Temporary Total Disability. TTD is paid to those who doctors believe will recover and be able to go back to work but are dealing with temporary disability, causing them to miss work.
Permanent Partial Disability. PPD is paid to those who doctors believe will recover and eventually return to work, but their injuries prevent them from performing the same work they performed and earning the wages they were earning prior to the accident.
Sometimes, workers' compensation claims are denied or partially denied. Some reasons for denial may be:
The doctor determines that you do not have a significant injury
Your employer asserts the claim that the injury did not happen at work
The doctor determines you are healthy enough to go back to work
Mississippi has a no-fault workers' compensation system. You will receive benefits as long as your injury happens on the job. You will not need to prove that your employer acted negligently to receive workers' compensation benefits. Even though many injured workers find help within the workers' compensation system, you should still seek legal assistance from a Mississippi workers' compensation attorney if injured on a construction site. If you have fallen on the job and sustained injuries, and your workers compensation has been partially or completely denied, a skilled attorney will help you to secure compensation for work related injury or death.
You can count on the lawyers of Merkel & Cocke to secure compensation for your work-related injuries and to assist you with workers compensation. We serve clients throughout Mississippi, including Jackson, Clarksdale, Greenville, and Oxford, and across the Gulf Coast region. Call us today at 662-627-9641, or complete our contact form to schedule your free consultation.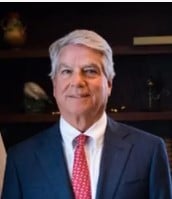 After graduating from the University of Virginia Law School in 1975, Mr. Cocke and Mr. Merkel established Merkel & Cocke, P.A. in 1982. Since that time the emphasis of Mr. Cocke's practice has progressed toward medical malpractice. At the present time his practice is exclusively devoted to handling medical negligence cases for the plaintiff, either as a result of direct contact by the client or on referral from other attorneys who are not familiar with the handling of medical negligence cases. Mr. Cocke was selected Best Lawyer of the year for 2012 and 2014 in The Memphis area in the field of Medical Malpractice and has been selected a Best Lawyer and Super Lawyer every year since 2006. Learn more about John Hartwell Cocke here.