FDA Warns Consumers About Limbrel After Liver and Lung Injury Reports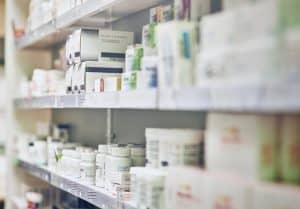 The U.S. Food and Drug Administration (FDA) has issued a safety warning to consumers regarding Limbrel, a "medical food" product marketed to "manage the metabolic processes associated with osteoarthritis," because of an increase in adverse event reports of drug-induced liver injury and a lung infection associated with the product. The FDA advises consumers to stop taking Limbrel and contact their doctor. The FDA also advises health care providers who know that their patients are taking Limbrel should advise them to stop taking it.
The FDA is issuing a safety warning because they requested that Primus Pharmaceutical issue a voluntary recall, but the company declined to do so initially. Because Limbrel is classified as a medical food product, the FDA lacks the regulatory authority to recall it. Currently, Primus Pharmaceuticals has cooperated with the FDA's request to halt the sale of Limbrel pending the FDA's investigation of the adverse events. On the Limbrel product page of the Primus website, there is an FDA alert and a description of the voluntary suspension of the promotion and sale of Limbrel.
What types of injuries is Limbrel allegedly causing?
The FDA reports a wide range of adverse event reports associated with Limbrel, however the two most serious and potentially life-threatening medical conditions reported are drug-induced liver injury and hypersensitivity pneumonitis. With more than 200 adverse event reports surrounding Limbrel, the FDA began to have serious concerns about the health risks of consumers continuing to use the product.
The FDA describes the symptoms of liver injury include:
Jaundice
Nausea
Fatigue
Gastrointestinal discomfort
Symptoms of hypersensitivity pneumonitis may include:
Fever
Chills
Headache
Cough
Chronic bronchitis
Trouble breathing
Weight loss
Fatigue
What can consumers who have taken Limbrel do now?
The FDA is investigating Primus Pharmaceuticals and the formula and processes used to manufacture Limbrel. The FDA encourages patients who have been taking the drug and notice any adverse symptoms to report them through their MedWatch Safety Information and Adverse Event Reporting Program.
Consumers who have suffered injury after taking a dangerous drug or using a defective medical device may wish to consult with a Mississippi medical products liability lawyer to discuss their legal options.
At Merkel & Cocke, we understand the devastation that can come from a dangerous drug or medical malpractice injury. You are welcome to contact our compassionate legal team today to discuss your case and receive thoughtful guidance on how you might proceed. We maintain offices in Jackson and Clarksdale, and we are proud to serve injured clients in Tupelo, the Gulf Coast and throughout Mississippi, Tennessee and Arkansas. Please call us at 662-627-9641 or complete our contact form to schedule free consultation now.

Since 1982, Merkel & Cocke, P.A. has offered thorough, aggressive legal representation on behalf of clients throughout Mississippi. As one of the largest plaintiffs' personal injury law firms in the state, we consider it our duty and our honor to serve the people of our communities, and to uphold their rights in court. Our reputation is such that other law firms turn to us when they need legal counsel, and our business has grown through the years because of the referrals of these attorneys, who trust us with their needs and the needs of their clients. We are the firm you can trust when there are challenges ahead. To schedule a free consultation, please complete our contact form.