Female Patients at Greater Risk of Injury and Death with Male Surgeons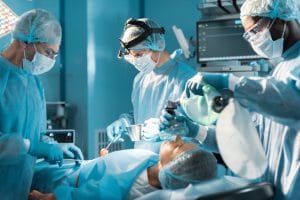 There are countless situations that could land someone in the hospital and in need of surgical care. The human body is capable of many things, but is nowhere near indestructible, which means accidents of all sorts can have tragic, dangerous consequences. Doctors and hospitals exist for this very reason — to treat those in need, to save lives, and to restore health. As patients, we are expected to trust them with our lives to do just that.
Never do we have to display that trust more than when we are unconscious on the operating table. You are as vulnerable as humanly possible, literally opened up and pinned down, and you submit to this voluntarily because you expect the doctors and nurses operating on you to do so effectively, successfully, and safely. When those medical professionals fail to deserve that trust, it is the patients who suffer the worst of the consequences.
The worrying way a surgeon's sex affects their patients
A new study analyzed by The Guardian is shining a light on a worrying trend: female patients are likelier to be hurt or killed during surgery if their surgeon is a male. When the surgeon is female, the patients enjoy the same success rates regardless of their sex, but if the surgeon is male, it looks like only their male patients can trust their own operation. We are not talking about any external factors leading to this — the results have been adjusted for age, weight, health, and overall status to ensure the comparisons are as fair as possible. No matter how it is twisted, women are 32% likelier to die after being operated on by a male surgeon, and a 15% chance some sort of poor outcome will occur.
According to the report in The Guardian, the study authors reviewed more than 1.3 million records. Per the data:
[Researchers] analyzed the records of [patients] who underwent 21 common surgical procedures performed by 2,937 surgeons between 2007 and 2019. They ranged from hip and knee replacements and weight loss surgery to removal of an appendix or gall bladder and more complicated operations such as a heart bypass, aneurysm repair and brain surgery….
They found that men who had an operation had the same outcomes regardless of whether their surgeon was male or female. However, women experienced better outcomes if the procedure had been performed by a female surgeon compared with a male surgeon. There were no gender differences in how surgery went for either men or women operated on by a female surgeon.
This is beyond troubling. Accidents are, by nature, unpredictable, and female patients may not even see their surgeons before they are rushed into the operating room. It is simply not feasible for them to make sure their doctors are all female, and they shouldn't have to do so.
Pursuing your medical malpractice claim in Mississippi
If you or a loved one has been injured due to a doctor's negligence or otherwise lack of care, it is important for you to understand that there are options available to you. Doctors are not just expected to save lives — they are required to, by law. When they fail to perform in a preventable way, even if you do not lose your life, they are liable for those results and any suffering you go through because of them.
The scope of medical malpractice is as wide and vast as healthcare itself. Being injured during surgery is not the only way a doctor can be liable for your pain, and they may even be responsible for more than one issue. Any of the following would count as medical malpractice:
Birth injuries, which refers to any mistreatment or negligence that results in some sort of injury to either mother, child, or both. HIE or cerebral palsy could fall under this.
Medication errors, such as prescribing the wrong medication or administering the incorrect dose, thus further complicating or worsening the issue or adding a new ailment.
Surgical mistakes, which is what any female patient injured during surgery would press charges for. These mistakes range from operating on the wrong part of the body to leaving surgical instruments within it, or doing anything that otherwise makes the patient's health worse.
Misdiagnosis/failure to diagnose. Either of which can have tragic results, and both are unacceptable. A misdiagnosis can cause someone to seek incorrect treatment that may further complicate the actual issue, and a failure to diagnose can result in a delay past the point of help.
Emergency medical errors, which refers to any negligence or malpractice by EMTs, such as unreasonable treatment measures or failing to assist in a timely manner.
When you are already in the hospital for some sort of injury or illness, you should be able to trust that the medical professionals around you will help make things better — not worse. If you are injured or your loved one dies due to the negligence or mistreatment of the doctors, you have legal options.
However, medical malpractice cases must be filed within a certain time limit for you to actually be awarded the compensation you deserve and need to recover. They may seem daunting, but while it is true that medical malpractice cases require extensive experience and knowledge to navigate, you must remember you are not expected to do it yourself. Hiring a Mississippi medical malpractice attorney means having someone in your corner to fight on your behalf while you focus on getting better.
At Merkel & Cocke, our Mississippi medical malpractice attorneys work on a contingency basis, which means we handle all up-front costs and you do not pay a dime unless we win. No family should have to choose between justice and recovery, and they especially should not have to throw their savings down the drain due to the negligence of someone else. We understand that more than anyone. For more information, call us today at 662-627-9641 or use our contact form to schedule a free consultation at one of our offices in Clarksdale, Greensville, Jackson, or Oxford. Proudly serving Tupelo, the Gulf Coast, and all of Mississippi.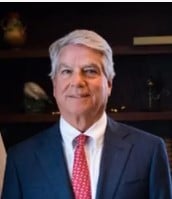 After graduating from the University of Virginia Law School in 1975, Mr. Cocke and Mr. Merkel established Merkel & Cocke, P.A. in 1982. Since that time the emphasis of Mr. Cocke's practice has progressed toward medical malpractice. At the present time his practice is exclusively devoted to handling medical negligence cases for the plaintiff, either as a result of direct contact by the client or on referral from other attorneys who are not familiar with the handling of medical negligence cases. Mr. Cocke was selected Best Lawyer of the year for 2012 and 2014 in The Memphis area in the field of Medical Malpractice and has been selected a Best Lawyer and Super Lawyer every year since 2006. Learn more about John Hartwell Cocke here.