Injury Claims Involving Construction Vehicles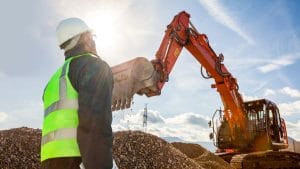 Roadway and building construction crews use many different vehicles, all moving at different speeds. Not only do drivers face a risk of injury in the event of a collision, but so do the workers on site. Depending on the nature of the collision, a Mississippi injury victim may be able to file a personal injury lawsuit or file a claim for workers' compensation benefits.
What are the most dangerous construction vehicles?
Most construction vehicles can cause death or serious injuries if the construction company or operator is negligent, or fails to fail construction safety guidelines. They are, after all, massive machines. Some of the most dangerous construction vehicles include:
·       Asphalt pavers

·       Backhoes

·       Bulldozers

·       Cement mixing trucks

·       Cherry pickers

·       Compactors

·       Cranes

·       Crawler excavators/diggers

·       Dump trucks

·       Excavators

·       Forklifts

·       Front-end, wheel, or bucket loaders

·       Motor or road graders

·       Road rollers
There are many different types of construction vehicles depending on the type of work being done. Some trucks are brought into the site, stay at the site for the duration of the project, and then leave when the project is complete. Others come and go during the course of the project.
What OSHA guidelines apply to construction vehicles?
The Occupational Safety and Health Administration (OSHA) has numerous safety regulations for construction site work including regulations for construction vehicles. There are different rules depending on whether the construction vehicles operate at locations that are not open to the public and locations, such as highway sites, that are open to the public.
Some of the guidelines for off-highway construction work include the following:
601(b)(1). "All vehicles shall have a service brake system, an emergency brake system, and a parking brake system. These systems may use common components, and shall be maintained in operable condition."
601(b)(2)(i). "Whenever visibility conditions warrant additional light, all vehicles, or combinations of vehicles, in use shall be equipped with at least two headlights and two taillights in operable condition."
601(b)(3). "All vehicles shall be equipped with an adequate audible warning device at the operator's station and in an operable condition."
601(b)(4). No employer shall use any motor vehicle equipment having an obstructed view to the rear unless:

601(b)(4)(i). "The vehicle has a reverse signal alarm audible above the surrounding noise level or
601(b)(4)(ii). "The vehicle is backed up only when an observer signals that it is safe to do so."
There are rules requiring cabs and canopies, securing the loads during transport, and the use of seat belts (when applicable). Regular inspections are required.
Who is liable for a construction vehicle accident?
At Merkel & Cocke, P.A. our Mississippi truck accident lawyers file wrongful death and personal injury claims against anyone who causes the death of a loved one or your injuries. Defendants may include:
The operator of the vehicle. If an operator causes your injuries, they can be held liable. Operator injuries may be due to a lack of training, failure to follow company rules, operator fatigue, and many other causes. Common construction accidents include improperly backing into traffic and dropping materials onto anyone near the vehicle. Truck drivers who transport materials and debris on open roads are liable for any accidents they cause.
The operator's employer. Many construction workers are hired by companies who are then hired by the property owner. All employers may be liable on the theory of vicarious liability – meaning that employers are liable for the negligent acts of their employees.
The construction site owner. This company may be liable for many reasons including the failure to follow OSHA rules or local Mississippi rules, failure to properly train the workers, failure to properly plan how the construction site will be built, and many other reasons.
A manufacturer of the construction vehicle. Makers of construction vehicles and parts can be held strictly liable if a defective part causes an accident or fails to protect a user. Parts may be defective due to improper design, faulty workmanship, or incorrect or missing warnings.
Generally, employees can file claims against manufacturers if a defective part led to their injuries, but they are often barred from suing an employer. Instead, employees can file for workers' compensation benefits. Worker's compensation generally pays your medical bills and about two-thirds of your weekly wages, plus additional benefits for permanent losses, such as the loss of a leg or a hand. It does not pay for any pain and suffering.
What are common causes of construction accidents?
Many construction vehicle accidents occur for the same reasons car and truck accidents do: driver negligence. Negligence includes failing to look for other cars or pedestrians, drunk driving, driver distraction, and improper handling. Accidents also happen for reasons unique to the construction industry. Some common causes include:
Improper hiring or training. Contractors and construction owners need to examine the qualifications of their employees including licensing, experience, and a record of driver safety.
Backover accidents. It's often much harder to back up a construction vehicle than a car. There are often blind spots. The height, width, and length of the vehicle often make it hard for the operator to see cars or people near the construction vehicle. Operators need to know their blind spots. In many cases, the drivers should use a spotter.
Dangerous loads. Construction vehicles are built to remove, lift, and transport all sorts of materials and debris. If the loads are too heavy, move around too much, or aren't balanced, accidents can happen. Cargo can spill causing injuries. Improper loads can cause the operator to lose control.
Equipment failure. If the brakes fail, the vehicle won't move like it's supposed to, or there are other equipment failures, accidents can occur. In addition to manufacturer liability, construction sites may be liable if they fail to fix or remove vehicles they know need repairs.
At Merkel & Cocke, P.A. we've been fighting for Mississippi personal injury victims and families for nearly 40 years. We work with investigators, construction vehicle experts, and industry professionals to determine who caused your accident and why the wrongdoers should be held liable. We demand wrongful death damages when a loved one dies. We demand compensation for your pain and suffering, income loss, medical bills, and other damages on behalf of accident victims. We file work injury claims.
Our lawyers have a strong track record of success negotiating settlements and trying cases before juries. To discuss your rights in a construction vehicle accident case, call us at 662-627-9641 or use our contact form to schedule an appointment. Consultations are free. We represent clients on a contingency fee basis. Contact us in Clarksdale, Jackson, Oxford, or Greenville today.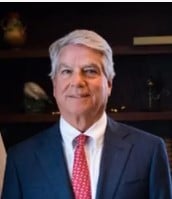 After graduating from the University of Virginia Law School in 1975, Mr. Cocke and Mr. Merkel established Merkel & Cocke, P.A. in 1982. Since that time the emphasis of Mr. Cocke's practice has progressed toward medical malpractice. At the present time his practice is exclusively devoted to handling medical negligence cases for the plaintiff, either as a result of direct contact by the client or on referral from other attorneys who are not familiar with the handling of medical negligence cases. Mr. Cocke was selected Best Lawyer of the year for 2012 and 2014 in The Memphis area in the field of Medical Malpractice and has been selected a Best Lawyer and Super Lawyer every year since 2006. Learn more about John Hartwell Cocke here.