Juul Labs Fighting with the FDA and Other Health Entities
Juul Labs was once the most popular e-cigarette company amongst young vapers. Now the company finds itself at the mercy of the Food and Drug Administration (F.D.A), as well as in opposition with major health organizations like the American Heart Association and American Lung Association. There have been recent debates as to whether Juul Labs' nicotine pods and devices actually provide a public health benefit as a safer alternative to smoking.
By September 9, 2021, the F.D.A. will make the ultimate decision of whether Juul Labs will still be permitted to continue to sell its products in the United States. Juul Labs is sparing no expense in its campaign to persuade the F.D.A. either. In addition to persuading the F.D.A., the company is also pushing back against criticism from major health organizations such as the American Heart Association, the American Lung Association, and the American Cancer Society's Cancer Action Network.
The Mississippi product liability attorneys at Merkel & Cocke, PA explore vaping devices and the fight from Juul Labs in today's blog.
The rise of vaping devices throughout the United States
E-cigarettes emerged in the early 2000s as an alternative for smokers to receive the nicotine fix they craved without smoking an actual cigarette. When Juul Labs was created and introduced to the public in 2015, the company took the e-cigarette market by storm. The combination of Juul's sleek design and use of nicotine salts in its pods gave its consumers a high-nicotine, low-irritant experience.
To put the cherry on top, this experience came in a variety of flavors – from mango to mint. Public health officials, on the other hand, were not satisfied. With the rise of middle and high school students engaging in vaping, officials were concerned that Juul Labs was encouraging a new generation to become addicted to nicotine.
The second that the major health organizations caught wind of Juul's application to the F.D.A., they asked the agency to reject it. Eric Lindblom, a senior scholar at the O'Neill Institute for National and Global Health Law at Georgetown University, declared, "The stakes are high. If the F.D.A. blows it on this one, they will face public health lawsuits."
Juul's campaign efforts in the midst of backlash
Despite public backlash, Juul is doing everything in its power to persuade the F.D.A. The company agreed to settle a $40 million dollar lawsuit with North Carolina to avoid the lawsuit going into trial. The company's purpose was to prevent parents and teenagers from testifying in court against the company and allowing any confidential information to be revealed while the F.D.A. is continuing to review its products.
Juul also paid $51,000 for the American Journal of Health Behavior to devote its entire May/June issue to publishing 11 studies that were funded by the company offering evidence that Juul products help smokers quit. For an extra incentive, Juul included an extra $6,500 for the subscription journal to open access to everyone. That arrangement led to the resignations of three editorial board members. Juul's efforts don't stop there. Per the New York Times, Juul "spent $3.9 million on federal lobbying in 2020, according to the Center for Responsive Politics, which tracks political spending. Altria, the big tobacco company that owns a chunk of Juul, spent nearly $11 million."
Is Juul really capable of keeping their vapes away from kids?
The reason why public health officials are concerned about the F.D.A.'s potential approval of Juul's products is that officials fear this action will be the catalyst for Juul to rise again in the vaping market. Last year, Juul's shares decreased from 75 percent in 2018 to 42 percent. The F.D.A.'s decision will be determined solely on two questions: Will the number of smokers who use Juul's products as a substitute from traditional cigarettes outweigh the number of nonsmokers who use Juul's products as a gateway for nicotine consumption? And can they keep kids from getting their hands on the products?
While submitting published research for the journal edition, Juul included the 12-month experience of 55,000 adults who purchased a Juul starter kit. The researchers concluded that 58 percent of the 17,000 smokers who stayed in the study had stopped smoking at 12 months. While twenty-two percent continued to use both e-cigarettes and traditional cigarettes, they cut their smoking by at least half. As far as the subject of selling its products to teenagers is concerned, Juul has constantly denied that it knowingly sold its products to teenagers.
While the company has publicly denied targeting youths for its products, Joe Murillo, Juul's chief regulatory officer, has publicly stated, "We have a bigger opportunity to convert smokers than ever before, but we will get that opportunity if and only if we continue to combat underage usage and continue to act like the highly regulated company that we are."
The responsibility of the FDA to stop kids from vaping
In the past, Juul's past transgressions even caused the F.D.A. to keep tabs on the company. In 2018, the F.D.A. declared that a youth vaping epidemic was occurring, only to figure out that Juul Labs was leading the charge.
"The F.D.A. left in place a wide-open, Wild West marketplace around these vaping products, and unfortunately Juul and others dove in and exploited it," said Clifford E. Douglas, director of the University of Michigan Tobacco Research Network. "What took place then screwed up a genuine extraordinary public health opportunity for harm reduction. It's our obligation to come back to that to serve the public health."
You do not have to suffer in silence when a product causes injury to you or a family member. Rely on the Mississippi product liability lawyers of Merkel & Cocke, PA to fight for the compensation you deserve. Located in Jackson and Oxford, we serve and also assist injured clients in Clarksdale, Greenville, the Gulf Coast region, Tennessee, and Arkansas. Call us at 662-627-9641 or complete a contact form to schedule a free consultation to discuss your product liability case.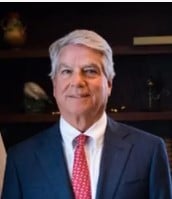 After graduating from the University of Virginia Law School in 1975, Mr. Cocke and Mr. Merkel established Merkel & Cocke, P.A. in 1982. Since that time the emphasis of Mr. Cocke's practice has progressed toward medical malpractice. At the present time his practice is exclusively devoted to handling medical negligence cases for the plaintiff, either as a result of direct contact by the client or on referral from other attorneys who are not familiar with the handling of medical negligence cases. Mr. Cocke was selected Best Lawyer of the year for 2012 and 2014 in The Memphis area in the field of Medical Malpractice and has been selected a Best Lawyer and Super Lawyer every year since 2006. Learn more about John Hartwell Cocke here.