Merkel & Cocke Client Awarded $150,000 Resulting from Legal Malpractice by Another Firm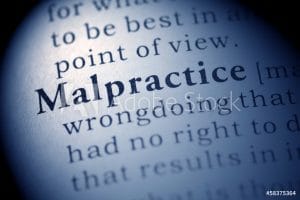 In 2008, Lori Cooperwood (nee Chandler) was hurt while working at Cooper Tire in Tupelo. Like most other injured workers, she wanted to file for workers' compensation. She hired another local law firm to help her with her claim.
The mistakes and egregious misconduct of that firm's law clerk led to an 11-year battle for justice. On June 25, 2019, attorneys Corrie Schuler and Robert Carson were able to secure that justice for Mrs. Cooperwood, who was awarded $150,000 for her legal malpractice claim.
What happened to Mrs. Cooperwood?
In Mississippi, you only have two years to file a claim for workers' compensation. After that, you could be time barred from collecting any compensation. The firm Mrs. Cooperwood hired let that statute of limitation lapse, and then proceeded to lie about it for years. The Daily Times Leader reports:
"During the trial, testimony showed that starting in 2012 and going into 2013, the law firm started telling Cooperwood different settlement offers that had been made until she finally accepted one for $100,000. [The law clerk] apparently was making up those claims as a way to stall Cooperwood.
As it turned out, [the law clerk] had made up Cooper Tire stationary and faked letters and e-mails from a fictitious Cooper Tire executive to try to put off Cooperwood, who ultimately found out on her own that nothing had happened, fired the law firm and filed the lawsuit."
Last fall, Special Judge Larry Roberts ruled that the firm, its law clerk, the primary attorney, and the estate of the late founder were all liable for damages.
How the judge reached his verdict
This was about the amount of money we argued Mrs. Cooperwood had lost in disability payments because her claim went unfiled.
The Judge awarded the additional $100,000 in punitive damages from the law clerk who, in his words, "shocked his conscience." Judge Roberts went on: "I must say in my more than 40 years wearing a black robe, I've never factually seen a case like this…a most egregious set of circumstances."
Mr. Schuler and Mr. Carson refused to give up on our client, fighting to secure her award. At Merkel & Cocke, P.A., we believe that all clients deserve the best that we can give them, so that they, too, can obtain justice.
If you need assistance with your workers' compensation claim, or if you believe that you have been a victim of legal malpractice, let us help you. Please contact Merkel & Cocke, P.A. at 662-627-9641, or complete our contact form to schedule a free consultation with an experienced Mississippi injury attorney today. With offices in Jackson, Clarksdale, and Oxford, we are proud to serve clients throughout the state.

Since 1982, Merkel & Cocke, P.A. has offered thorough, aggressive legal representation on behalf of clients throughout Mississippi. As one of the largest plaintiffs' personal injury law firms in the state, we consider it our duty and our honor to serve the people of our communities, and to uphold their rights in court. Our reputation is such that other law firms turn to us when they need legal counsel, and our business has grown through the years because of the referrals of these attorneys, who trust us with their needs and the needs of their clients. We are the firm you can trust when there are challenges ahead. To schedule a free consultation, please complete our contact form.