Merkel & Cocke Client Awarded $2.4 Million Verdict in OB/GYN Malpractice Case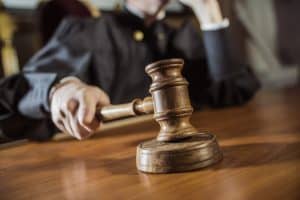 Merkel & Cocke, P.A. is proud to announce that partners Charlie Merkel, Jr. and Charles Merkel, III recently secured a $2.4 million jury award on behalf of a client who sustained multiple injuries during a hospital admission for an elective induction for the birth of her child at Baptist Memorial Hospital-Golden Triangle. The jury found that our client's OB/GYN, Dr. James Holzhauer, was ultimately responsible for the multiple injuries she sustained during the course of her labor.
The Columbus Dispatch reported that Mr. Merkel "argued Holzhauer breached multiple standards of care, causing [the client] permanent pain and other injuries." The jury sided with the client, awarding her more than $2.4 million in damages.
A case of one mistake after another
In April of 2014, Dr. Holzhauer electively induced labor when our client's cervix was unfavorable, before the baby's head was in the proper position or engaged, and he directed her to commence pushing before she was completely dilated. Following the foreseeable arrest of descent and onset of fetal distress, he waited too long to perform a cesarean section, which resulted in a uterine rupture. Following the rupture he did not perform a hysterectomy to stop the hemorrhaging when he should have, and left the patient's bedside multiple times to go home while she was still bleeding severely. At one point, another local OB/GYN, called Dr. Holzhauer and urged him to come back to the hospital, saying if he waited until 7:00 the next morning as planned, "she'll be dead by then."
Each one of these actions could be construed as an act of medical negligence on its own; together, however, this series of mistakes resulted in extensive permanent injuries which ultimately led to our client filing a lawsuit against Dr. Holzhauer.
Understanding the seriousness of a uterine rupture
Our client underwent a terrible ordeal, resulting from a uterine rupture: a relatively rare complication during childbirth where the uterus tears, causing massive blood loss. This incredibly serious complication can cause severe bleeding in the mother and can suffocate the baby. This condition affects less than 1 percent of pregnant women. In women who have not had a previous cesarean section, it is most frequently the result of the continued administration of Pitocin in the face of a failure of the fetus to descend in the pelvis. Pitocin is a strong medication used to artificially induce contractions, which increases uterine pressure.
There is no way to determine whether a uterine rupture will definitely occur, but ignoring the potential signs and failing to adequately monitor the mother are acts of labor and delivery negligence. The baby can suffocate if not delivered quickly, and the mother can bleed profusely causing maternal death. In some cases, a uterine rupture will lead to the death of both child and mother.
If there is any silver lining to this case, it is that our client's baby is both alive and well.
Our client underwent a terrible and tragic experience, made much worse by the poor responses and choices made by her doctor regarding a condition which he caused. The jury award can help her provide for her children in the days and years to come, despite her permanent physical limitations. Without the fear of financial distress, our client and her children can focus on healing.
Merkel & Cocke, P.A. will always fight for Mississippi clients whose lives have been turned upside down by medical negligence. We are dedicated to holding accountable the people responsible for your injuries, your pain and your losses. If you sustained a trauma during labor or delivery, or if your child suffered a birth injury because of medical negligence, we want to help you seek justice. Please call 662-627-9641 or complete our contact form to schedule a free consultation at our Jackson, Oxford or Clarksdale offices.

Since 1982, Merkel & Cocke, P.A. has offered thorough, aggressive legal representation on behalf of clients throughout Mississippi. As one of the largest plaintiffs' personal injury law firms in the state, we consider it our duty and our honor to serve the people of our communities, and to uphold their rights in court. Our reputation is such that other law firms turn to us when they need legal counsel, and our business has grown through the years because of the referrals of these attorneys, who trust us with their needs and the needs of their clients. We are the firm you can trust when there are challenges ahead. To schedule a free consultation, please complete our contact form.