Merkel & Cocke, P.A. Secures $1.1 Million Judgment in Fatal Truck Accident Case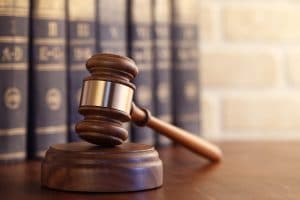 Merkel & Cocke, P.A. recently obtained a $1.1 million judgment on behalf of a client in a fatal truck accident case. This award was for the maximum amount of compensation available through the trucking company's insurance policy.
Charlie Merkel, Christopher Winter, and Yeager Bass represented a family who was hit by a logging truck. Our attorneys found that the truck's brakes were faulty, that the driver was speeding, and that the truck itself was overloaded; all of this contributed to the collision, and to the injuries and fatalities of the occupants of the vehicle. Originally, the attorneys for the defense planned to dispute the details of this case, but we were able to present the evidence sufficient to get the defendant to admit liability. The Honorable Tomika H. Irving presided over the hearing and ordered the allocation of compensation to the survivors.
Why negligence can lead to devastating truck accidents
Truck collisions happen more often than you might think. According to the Federal Motor Carrier Safety Administration (FMCSA), "4,805 large trucks were involved in fatal crashes. According to MCMIS, 60,744 large trucks were involved in injury crashes, and 110,256 were involved in towaway crashes" in 2019. Of those accidents, "collision with vehicle in transport" accounted for 75% of those fatal accidents, and 78% of the non-fatal accidents.
Often, these truck accidents are the result of negligence – either by a driver, or by the company he or she works for. Common examples of trucking company negligence include:
Failing to repair or replace defective or failing truck parts
Failing to properly secure cargo
Overloading truck with cargo
Negligent hiring practices
Failing to properly train drivers, or forcing drivers to break the law to complete runs
An overloaded truck with faulty brakes has two defects, and a trucking company may be responsible for both.
But driver negligence plays a role, too. In our case, the log truck driver was speeding. Per the FMCSA, speeding is the most common factor in fatal truck accidents. Other examples of driver negligence include:
Failing to yield
Improper passing
Distracted driving
Drunk or impaired driving
Tailgating
Falling asleep at the wheel
How do you file a lawsuit after a truck accident in Mississippi?
When you have been hurt in a truck accident, or a loved one has died in a crash with an 18-wheeler, you should contact an attorney right away. Truck companies have teams of high-powered lawyers who protect their interests; you deserve to have a team who can do the same for you.
As your attorneys, we first review your medical records. Truck accidents often cause devastating injuries – brain trauma, spinal cord injuries, multiple broken bones, and the like – and the medical treatment you need will likely be extensive and long-term. We need to understand the true extent of your injuries, and what kind of treatment plan you face.
We also review the police report, any surveillance video, and the scene of the crash itself, whenever we can. Commercial trucks like tractor-trailers also come equipped with "black boxes" – data records that tell us how fast the truck was going, including at the moment of impact. This data, along with things like the length of the tire tracks and the point of impact on the truck and passenger vehicle, can tell us whether a trucker tried to brake or avoid a crash. When necessary, we try to secure the driver's phone data as well, to see if he or she was texting or otherwise distracted at the time of the collision. Police reports may also have this type of information, so we review them carefully.
Once we know what happened and how critically injured you are, we start preparing your lawsuit. We may end up avoiding a trial, in the end, but we always prepare a case for trial because in truck accident cases, a trial is often the best option when it comes to seeking justice for a client. Every insurance company in Mississippi knows this is how we do it, too, which can make them more amenable to negotiating a settlement in good faith.
One important thing to note is that you only have a set amount of time to file a personal injury lawsuit. It's typically three years, though exceptions apply. That may seem like plenty of time, but you should speak with a lawyer as soon as you know you're hurt. Over time, witnesses' memories can fade and documenting the scene can become more of a challenge. The sooner you speak with an attorney, the better.
What if my loved one dies in a truck accident in Mississippi?
In the event that a truck accident is fatal, you would file a wrongful death lawsuit, instead. A wrongful death claim allows surviving family members (or a personal representative for the estate) to seek damages for medical bills and associated expenses.
Wrongful death lawsuits are some of the most difficult there are – not because they are legally challenging, although they can be, but because a grieving family already has so much to deal with, and many have reservations about filing this type of claim.
But wrongful death lawsuits aren't really about compensation; they're about accountability. If a trucking company is taking risks with its own drivers' lives, let alone everyone else's, that company needs to be called to account when their policies put others in danger. If any driver is being reckless on the roads, that driver needs to take responsibility for his or her choices and behavior. On top of this, a grieving family shouldn't have to worry about losing their home because of someone else's negligence.
At Merkel & Cocke, P.A., we believe in holding people accountable when their actions harm others. In a perfect world, what happened to our client would never happen to anyone else, ever again. But the truth is that as long as there are companies that put their profits ahead of people, there will be truck accidents. And when there are, we will be here to help. Call us at 662-627-9641 or fill out our contact form, and schedule your free consultation today. Our Mississippi injury lawyers are proud to serve clients all over the state, and have offices in Clarksdale, Greenville, Jackson, and Oxford.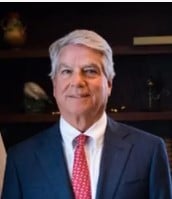 After graduating from the University of Virginia Law School in 1975, Mr. Cocke and Mr. Merkel established Merkel & Cocke, P.A. in 1982. Since that time the emphasis of Mr. Cocke's practice has progressed toward medical malpractice. At the present time his practice is exclusively devoted to handling medical negligence cases for the plaintiff, either as a result of direct contact by the client or on referral from other attorneys who are not familiar with the handling of medical negligence cases. Mr. Cocke was selected Best Lawyer of the year for 2012 and 2014 in The Memphis area in the field of Medical Malpractice and has been selected a Best Lawyer and Super Lawyer every year since 2006. Learn more about John Hartwell Cocke here.