New Inventions Aimed at Helping Doctors and Patients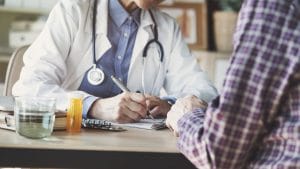 Time Magazine recently reported on some new technology that is aimed at helping reduce medical errors and help patients get healthy. Some of the new medical software and hardware include the following:
Patients place their trust and the lives in the hands of physicians, hospitals, nurses, medical technicians, and other health providers. At Merkel & Cocke, P.A., we have the experience and resources to help patients and families of loved ones get just when medical personnel are incompetent, in a hurry, or make mistakes for any reason. Call our Mississippi medical malpractice lawyers at 662-799-1633 or fill out our contact form to schedule an appointment with our strong advocates. We represent patients in Tupelo and the Gulf Coast Region – including Jackson, Clarksdale, and Oxford. We also fight for patients in Tennessee and Arkansas.

Since 1982, Merkel & Cocke, P.A. has offered thorough, aggressive legal representation on behalf of clients throughout Mississippi. As one of the largest plaintiffs' personal injury law firms in the state, we consider it our duty and our honor to serve the people of our communities, and to uphold their rights in court. Our reputation is such that other law firms turn to us when they need legal counsel, and our business has grown through the years because of the referrals of these attorneys, who trust us with their needs and the needs of their clients. We are the firm you can trust when there are challenges ahead. To schedule a free consultation, please complete our contact form.