New Study Reveals Common Types of Medical Malpractice Misdiagnoses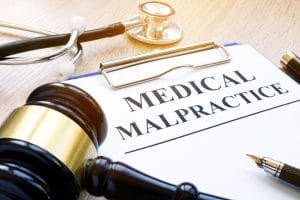 A new study by the prestigious Johns Hopkins University School of Medicine and a data analytics business (CRICO Strategies) based in Boston analyzed the main causes of medical diagnostic errors. The study focused on three severe medical illnesses- cancers, infections, and vascular events (heart attacks and strokes). The researchers studied the top five conditions that were misdiagnosed in those three health disorders.
According to Health.com, nearly 1 in 10 patients with one of these three severe medical conditions was misdiagnosed. The 15 conditions (five conditions for three categories of illnesses) account, according to the researchers, for nearly 1/2 of all medical malpractice missed-diagnosis claims. The misdiagnosis rate ranged from 2.2% for heart attacks to 62.1% for spinal abscesses.
The results of the study were published in the journal Diagnosis on May 14, 2021. The study is part two of a three-part study that focuses on the number of people who die, become permanently disabled, or are hurt due to diagnostic errors. Part three is expected to be published before the end of 2021.
What did the study prove about misdiagnosis?
There's no overriding reason why medical diagnostic errors occur. A specific type of malady, such as stroke that doesn't have the typical corresponding face-drop or speech problems, may be misdiagnosed. Dr. David Newman-Toker (the lead researcher) stated that normally doctors don't misdiagnose strokes when the patient also suffers from paralysis on one side or can't talk.
It's the subtle differences that cause a misdiagnosis. For example, the researchers noted that only 3 – 5% of dizziness symptoms are due to strokes. Dr. Newman-Toker stated that doctors miss about 40% of strokes where the symptoms are vertigo and dizziness. While stroke-related diagnostic errors are about 8.7% overall (which is low compared to other diagnostic mistakes), the percentage is high when the frequency of stroke patients in the US is factored in.
The researchers found that some of the conditions that are often misdiagnosed are:
Rare infections. Rare infections are less likely to be diagnosed, which could have life-altering repercussions. For example, an abscess in the spine can lead to paralysis if undiagnosed and untreated.
Vascular/heart issues. Aortic aneurysm and dissection, "a life-threatening ballooning and tearing of the major artery in the body", are often likely to be misdiagnosed. Delays of just minutes greatly affect aortic dissection.
Inadequate screening or treatment is often a cause of a misdiagnosis. For example, screening for lung cancer is not satisfactory because if a patient is diagnosed later for the disease, the therapeutic options are more limited – which leads to worse results. The researchers and SIDM found that 22.5% of lung cancer diagnoses were "meaningfully delayed,"
What harms are caused by medical diagnosis errors?
The researchers of the study did more than just analyze what conditions lead to a misdiagnosis. The researchers also studied the relationship between the misdiagnosis and the harm. While a heart attack was only misdiagnosed about 2% of the time, given how many people suffer heart attacks each year, that is still a significant percentage of misdiagnosed patients. The good news, according to Dr. Newman-Toker, is that only 1% of heart attack patients who were misdiagnosed suffered serious harm.
The harm rate for a few other conditions was much higher:
The harm rate for an improper or missed diagnosis for meningitis or encephalitis was more than 14%.
The harm rate for a spinal abscess is 36.5% .
Dr. Newman-Toker stated that the harm rate for heart attacks is so low because the medical profession makes it a priority to diagnose a heart attack quickly. He says that the study should help convince the medical professional that making the other 14 studied medical conditions a priority will help reduce the percentage of diagnostic-error problems by nearly half.
According to SIDM, a bipartisan bill called the "Improving Diagnosis in Medicine Act" aims to fund new "research centers of diagnostic excellence" at US academic medical centers. This legislation, according to Paul Epner, the CEO of SIDM, is a critical initial step in tackling improper or missed diagnoses – "a problem that is costing hundreds of thousands of lives and likely over 100 billion annually in wasted health care dollars."
Can patients help reduce the risk of misdiagnosis?
While patients are not responsible for the actions of their doctors, they may reduce their risk of harm by advocating for themselves. Dr. Newman-Toker says that patients can help reduce the risk of a misdiagnosis by being ready for their medical visit. Patients should:
Be able to summarize their medical problem in their own words, without worrying about getting complicated medical jargon correct.
Explain their symptoms clearly to their doctors, and not be afraid of writing down changes or symptoms they experience.
Ask questions. Ask the clinician who is examining them, "What is the worst thing you think this could be, and tell me why you think it's not that." Competent doctors normally take their time to give you a "cogent, thoughtful answer," and patients should not think twice about seeking a second opinion.
Stay vigilant. Patients need to understand that if their condition isn't improving it may not be because the treatment isn't working. It may be because the diagnosis is incorrect.
At Merkel & Cocke, P.A. our Mississippi medical malpractice lawyers work with experienced physicians who understand the causes of medical malpractice and how to show your physicians failed to comply with competent medical standards. We demand compensation for your medical expenses including corrective surgeries and treatments. We demand payment for any lost income. We demand compensation for your pain and suffering. We do settle many personal injury cases. If the insurance companies for the defendants are not being reasonable, we are ready to try your case before a jury.
To speak with a seasoned medical malpractice lawyer, call us at 662-627-9641 or fill out our contact form to discuss your case. Consultations are free. We handle medical malpractice cases on a contingency fee basis. We represent accident victims in Jackson, Clarksdale, Greenville, Oxford, and the entire Gulf Coast of Mississippi.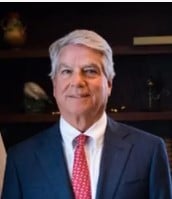 After graduating from the University of Virginia Law School in 1975, Mr. Cocke and Mr. Merkel established Merkel & Cocke, P.A. in 1982. Since that time the emphasis of Mr. Cocke's practice has progressed toward medical malpractice. At the present time his practice is exclusively devoted to handling medical negligence cases for the plaintiff, either as a result of direct contact by the client or on referral from other attorneys who are not familiar with the handling of medical negligence cases. Mr. Cocke was selected Best Lawyer of the year for 2012 and 2014 in The Memphis area in the field of Medical Malpractice and has been selected a Best Lawyer and Super Lawyer every year since 2006. Learn more about John Hartwell Cocke here.