Pelahatchie Construction Site Explosion Reinforces the Dangers Faced By Heavy Industry Workers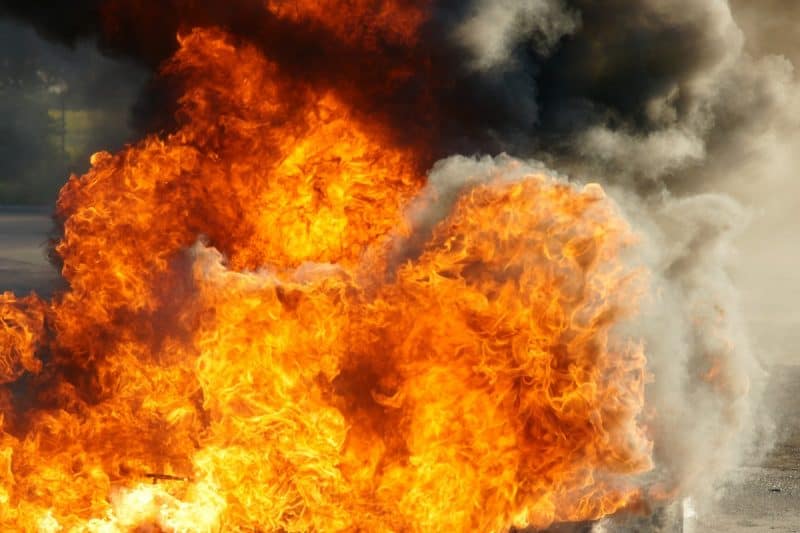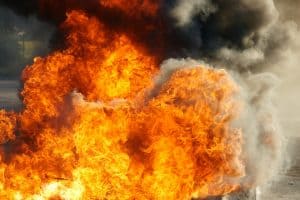 A building was heavily damaged when an explosion rocked a central Mississippi construction site on the afternoon of September 10 in Pelahatchie, east of Jackson. No one was reported injured.
According to news reports, three workers were performing tank welding operations at the Jackson Commodities building when vapor in the air ignited, causing the explosion. According to Mike Ward, Rankin County Emergency Management Director, the top portion of one of the tanks was propelled through the roof and landed in the parking lot. The building, which was under construction and near completion, sustained heavy damage.
Dozens killed each year in workplace fires and explosions
It is true that not all workplace environments carry the threat of a workplace explosion. However, jobs in industrial settings are sometimes susceptible to this threat. In 2016, fires and explosions in the workplace killed 88 people, less than the 121 killed in the previous year, according to the Bureau of Labor Statistics. Workplace locations that carry some of the highest risks of explosion include construction sites, manufacturing plants, chemical plants, mining operations, and oil and gas industry production and extraction environments.
Why workplace explosions occur?
All too often negligence can lead to workplace explosions. Regardless of the cause, workers sustaining injuries in the workplace in Mississippi have the right to receive workers' compensation.
Some common factors that result in workplace explosions include:
Human error. The misuse of equipment or machinery as well as other errors caused by humans can unfortunately lead to workplace fires and explosions. These additional errors can include leaving certain aspects of cooking unattended in the kitchen and spills on electrical wires. Proper safety training in the workplace can minimize these types of human error.
Vapor ignition. The American workplace, especially in industrial settings, uses hundreds of different chemicals in various environments. These chemicals often present a danger in terms of flammability and combustibility. When these flammable materials are handled improperly, the risk of fire and explosion can be elevated. As well, when flammable liquid is spilled, the vapors immediately fill the air. If these vapors ignite, the danger of a flash fire and explosion that causes significant damage to human life and property is very real. Flammable spilled liquid in any type of workplace should be cleaned up immediately.
Defective wiring and electrical equipment. Faulty equipment and wiring is another common factor contributing to workplace fires and explosions. Loose wires and cables as well as damaged plugs can pose significant danger and should be repaired or replaced immediately when noticed. It is important to have electrical equipment routinely tested and checked by a qualified electrical professional.
Dust and powder buildup. Especially in conditions when proper ventilation is not present, powder or dust from plastic, metal, and wood operations can build up in the air. When the volume of these particles reaches a certain level, even a small spark can ignite the entire room in flames. Industrial factories and mines are particularly susceptible to this danger.
Overloaded electrical outlets. When an electrical socket is overloaded in the workplace with too many attached appliances, overheating can occur leading to a fire. This issue may be avoided by preventing the socket from loading up with appliances that total more than 3000 watts of 13 amps.
It is known that smoking can lead to serious health problems. In addition, workers who dispose of cigarette butts in the workplace can create serious impending issues for the occupants of the building. When cigarettes are disposed of in an area that is dangerously close to flammable materials or directly on those materials, even a stray ember can start a flame, leading to a dangerous conflagration or explosion.
If you need help fighting for the workers compensation benefits you deserve in the aftermath of a workplace injury, our team at Merkel & Cocke, P.A. is here to help. We can provide the legal skill and representation you need to maneuver your claim for benefits efficiently through the system. We serve injured clients in various parts of Mississippi, including in Tupelo, as well as around the Gulf Coast region from our law offices in Jackson, Clarksdale, and Oxford. To set up a free consultation about your case, call us today at 662-627-9641 or use our contact form to send us a request.

Since 1982, Merkel & Cocke, P.A. has offered thorough, aggressive legal representation on behalf of clients throughout Mississippi. As one of the largest plaintiffs' personal injury law firms in the state, we consider it our duty and our honor to serve the people of our communities, and to uphold their rights in court. Our reputation is such that other law firms turn to us when they need legal counsel, and our business has grown through the years because of the referrals of these attorneys, who trust us with their needs and the needs of their clients. We are the firm you can trust when there are challenges ahead. To schedule a free consultation, please complete our contact form.