Proposed Liability Shields Could Lead to Long-Term Losses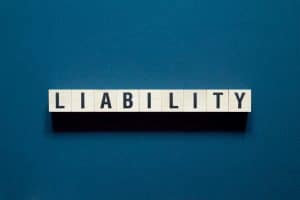 The unknown of the Covid-19 pandemic is just as scary as what we already know. With more than 160,000 deaths in the United States alone, people are living in fear of what could happen to them if they are exposed to the Coronavirus. Part of the unknown surrounds the liability that many businesses would face if an employee or customer contracts the Coronavirus while at work, school, or while shopping.
Because of this, liability shields have been proposed in the next round of legislation from Congress in response to the pandemic. However, if these shields were enacted, they could lead to long-term damage and losses.
What is the SAFE TO WORK Act?
The SAFE TO WORK Act, introduced by Senator John Cornyn, was created "to lessen the burdens on interstate commerce by discouraging insubstantial lawsuits relating to COVID-19 while preserving the ability of individuals and business that have suffered real injury to obtain complete relief." In theory, the Act looks beneficial. In reality, it could provide immunity to a slew of businesses and entities from lawsuits that may be unrelated to COVID-19. These entities would also be immune to specific federal enforcement actions in relation to Covid-19 exposure as long as these entities follow the health guidelines for reopening.
If the liability shields are approved, they would be retroactive to December 2019 and be in effect for at least five years. Immunity would only be granted if the business or individual did not take part in gross negligent actions in response to the pandemic. The liability shields would supersede any state laws that are less strict than these new shields.
Immunity from medical malpractice claims
In addition to immunity from personal injury lawsuits, these liability shields would also provide doctors and other healthcare workers immunity from medical malpractice claims under a (potentially) much wider umbrella than we might think. For example, say a person is brought into the ER having a heart attack, and is exposed to COVID-19. The virus does additional serious damage to the heart which is not be treatable, and leads to the death of the patient. The hospital would be immune from a lawsuit because the claim is COVID-related, even though deaths caused by healthcare-acquired infections are usually considered grounds for malpractice.
Should the SAFE TO WORK Act pass, it would create a statute of limitations for medical malpractice claims related to Covid-19 of just one year. A liability claim would not be able to succeed unless the plaintiff is able to prove that the medical professional committed willful misconduct or gross negligence and that the actions led to harm or damage that was caused by the actions.
Understanding how the Covid-19 pandemic impacts businesses and their liability is still not known. However, you can take steps to protect yourself and your business. Contact the experienced contract dispute attorneys from Merkel & Cocke, P.A. via phone at 662-627-9641 or complete a contact form to schedule a consultation. We operate offices in Jackson, Clarksdale, and Oxford.

Since 1982, Merkel & Cocke, P.A. has offered thorough, aggressive legal representation on behalf of clients throughout Mississippi. As one of the largest plaintiffs' personal injury law firms in the state, we consider it our duty and our honor to serve the people of our communities, and to uphold their rights in court. Our reputation is such that other law firms turn to us when they need legal counsel, and our business has grown through the years because of the referrals of these attorneys, who trust us with their needs and the needs of their clients. We are the firm you can trust when there are challenges ahead. To schedule a free consultation, please complete our contact form.