Proving Liability in an Amazon Truck Accident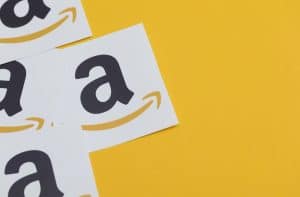 Amazon has a new program called Amazon Flex that's similar in design to the rideshare services Uber and Lyft. The Flex program allows drivers who qualify to work as independent contractors to deliver packages to customers – provided the drivers use their own vehicles and trucks. While this business methodology helps people make some extra money, there is a fundamental question – who is liable if the driver gets into an accident and causes a death or injury?
Big companies like Amazon pay insurance companies to try to deny or limit your claim. In many cases, individual drivers have just the minimum amount of coverage. If you're lucky, you have UM/UIM insurance to make up the difference if their insurance is unable to cover your damages. However, what if your damages surpass what insurance allows? An attorney can help you seek the compensation to which you're entitled.
Accidents through the Flex program can happen for many different reasons – some due to the pressures and terms of the program and some due to the standard traffic safety concerns about all drivers. Amazon Flex drivers may get into car, truck and other crashes because:
They are unsure where to drive
They are constantly looking or listening to their GPS system instead of paying attention to traffic
They are speeding because the more deliveries they make, the more money they can earn
They are tired from being on the road too long or for other reasons
They are distracted because they drink or eat while driving
They violate Mississippi traffic laws
Drivers need to pick up packages from the Amazon warehouse, load the packages into their vehicle, and drive to the homes and offices of the customers. If the packages are big and not loaded properly, the driver may not be able to full see the traffic around him/her. If the driver causes an accident while they are on the Amazon clock, insurance rules differ than if they have an accident while driving home after their last delivery.
General Amazon Flex liability rules and issues
Experienced Amazon Flex lawyers help accident victims address the following vehicle accident liability concerns:
Vicarious liability. Generally, employers are liable for the acts of their employees. Employers are not vicariously liable for the acts of independent contractors. Amazon labels its workers as independent contractors for many reasons, including to protect the company against complaints for vicarious/strict liability. There are lawsuits and legislation currently challenging how Uber and Lyft drivers and other similar workers are classified to protect contractors who are treated as employees.
Mandated liability insurance for drivers. Drivers in Mississippi must have minimum liability coverage that can be used to compensate accident victims, whether they were working for Amazon or driving on their own time. The state minimums are:

$25,000 bodily injury per person per accident
$50,000 bodily injury for all persons per accident
$25,000 property damage liability

Amazon's commercial policy. Amazon is required to have coverage for the drivers who work for the company on Amazon company time when there is a car, truck, other type of accident. Amazon and companies such as Uber and Lyft are required to have one million dollars in liability insurance to compensate the victims of crash when the driver caused the accident. This compensation includes:

Pain and suffering
Past and future medical bills
Any lost income
Any property damage, such as car damage
The policy limits are only available if the driver was in the process of picking up or delivering packages.
Proving the driver was on duty
Proving the driver was working for Amazon is usually performed by examining the online and offline records between the driver and Amazon. If an appropriate app shows the driver was called by Amazon or was following up on a call to deliver packages, the app should confirm the call. Invoices, pay receipts, and signatures from customers can also confirm the driver was working on Amazon time.
If you're in an accident with an Amazon driver, the police officer called to investigate the accident, should also document whether the driver was on the clock at the time. Photographs and videos can confirm if there were packages in the driver's vehicle.
Companies like Amazon that use drivers to help them deliver packages make huge profits from the use of outside drivers. However, these companies have an obligation to ensure that when their drivers cause accidents, they do the right thing. Safety should come before profits.
At Merkel & Cocke, P.A., our Mississippi Amazon Flex accident lawyers fight to show that drivers were on duty and that their negligence caused your injuries or caused a loved one to tragically die.
For help with an Amazon Flex accident or any vehicle crash, call us at 662-627-9641 or complete our contact form to schedule a free consultation in our Jackson, Clarksdale, or Oxford office. We proudly represent clients throughout Mississippi.

Since 1982, Merkel & Cocke, P.A. has offered thorough, aggressive legal representation on behalf of clients throughout Mississippi. As one of the largest plaintiffs' personal injury law firms in the state, we consider it our duty and our honor to serve the people of our communities, and to uphold their rights in court. Our reputation is such that other law firms turn to us when they need legal counsel, and our business has grown through the years because of the referrals of these attorneys, who trust us with their needs and the needs of their clients. We are the firm you can trust when there are challenges ahead. To schedule a free consultation, please complete our contact form.