Smith & Wesson Held Liable for Wrongful Death after Synagogue Shooting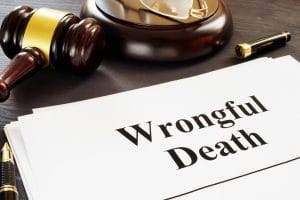 Wrongful death is a death that occurs based on a person or entity's negligence or misconduct. In a court of law, it is easy to establish a person's negligence in the death of someone else. For example, if a drug manufacturer created a product that caused cancer, that company could be held liable for the deaths of patients who took the drug and developed cancer.
A most recent example of manufacturers being held liable for negligent product use is the case with Smith & Wesson. On April 27, 2019, 19-year-old John Earnest entered the Chabad of Poway synagogue and opened fire on its members, killing one person and injuring two others. Earnest is currently facing state and federal criminal charges. However, due to a recent ruling made by a San Diego judge, victims of the shooting may proceed with a lawsuit against the manufacturer of the weapon and the gun store where the weapon was sold.
Why can Smith & Wesson be sued for negligence?
The lawsuit alleges that the way in which Smith & Wesson decided to market the gun on and off social media served as sufficient evidence of negligence. According to the lawsuit, Smith & Wesson's decision to design the gun similar to a popular semiautomatic rifle contributed to the act of negligence.
The design of the gun – an M&P 15 – was similar to the popular AR-15 semiautomatic rifle in terms of being easily modified to fire automatically. Another action that was seen as negligent on the part of Smith & Wesson was the way in which the gun was marketed on social media and advertising.
As stated in the lawsuit, the company decided to market the gun "through video game-like commercials despite the known risks that young people in that demographic are highly susceptible to that type of advertising and have disproportionately perpetrated mass shooting using similar firearms."
Why can the gun store be held liable for negligence?
Under California's product liability laws – and, for the record, under Mississippi's product liability laws as well – a retailer or distributor may be held liable if a person sustains an injury using one of their products.
Judge Medel's ruling allows the victims to sue San Diego Guns in addition to Smith & Wesson on the basis of Earnest's age and other violations of California gun laws. The lawsuit cites Earnest's age – which was 19 at the time – and the fact that he did not have a hunting license as evidence of deliberate violations of state laws. In the state of California, a person must be at least 21 years of age to buy, own, and possess a gun.
Mississippi's gun laws are different. Our state has no minimum age for the possession of a rifle or a shotgun, though it is illegal for any person under the age of 18 to possess a handgun. It is also illegal to sell a rifle or shotgun to anyone under the age of 18. As such, if a store sold a rifle to a 17-year-old and that child caused the death of another person, then the victim's family could sue the store for damages.
What are the four elements of a wrongful death lawsuit in Mississippi?
To prove negligence in a Mississippi wrongful death lawsuit, there must be four elements proven in a court of law. These four elements include:
A proven duty of care
A breach of that proven duty
A fatal injury as a result of that breach of duty
Damages as a result of the injury
For wrongful deaths stemming from defective products, a claim might look like this:
ABC Company manufacturers widgets. Those widgets are small and toxic when ingested. ABC Company, however, does not issue a warning about the dangers, does not attempt to address or fix the dangers, and/or advertises its widgets as less dangerous than they are. It sells those widgets to The General Store. The General Store knows what kind of products the widgets are, but its owners do not issue any warnings, either, and doesn't follow Mississippi's laws when it comes to selling the widgets. A child then gets ahold of a widget, swallows it, and dies as a result.
In this case, neither ABC Company nor The General Store upheld its duty of care to customers, and by acting negligent, they breached that duty. As a result, a child died and that death resulted not only in grief, pain, and suffering for the child and the parents, but also resulted in economic damages associated with the cost of an ambulance, medical treatment, funeral and burial costs, and loss wages for the parents.
If you have been injured by the negligent actions of an individual or business, trust the Mississippi law firm that has been serving our community for more than three decades. Contact the legal team of Merkel & Cocke, PA today. Our home office is located in Clarksdale, and we are proud to represent clients throughout Mississippi, including in Tupelo, Jackson, Greenville, Oxford, and throughout the Gulf Coast Region. We also handle cases in Tennessee and Arkansas. Call us at 662-627-9641, or complete a contact form to schedule a free initial consultation.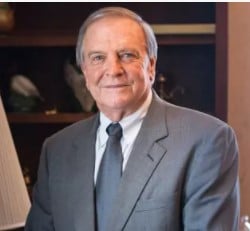 For more than 40 years, Mr. Merkel has personally delivered more than 400 jury presentations in the representation of personal injury victims whose cases involved complex medical and technical injury mechanisms and causation problems. After graduating magna cum laude from the University of Mississippi School of Law in June 1966,   Mr. Merkel has received multiple jury awards ranging from $1 million to $20 million, and many more million-dollar settlements. He is active in trial lawyer activities and is a frequent lecturer on trial technique and advocacy, appearing at seminars sponsored by the Mississippi State Bar, Mississippi Association for Justice, American Board of Trial Advocates, and others. Learn more about Charles M. Merkel Jr.