The Possible Long-Term Health Impacts of COVID-19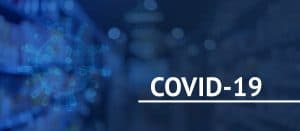 COVID-19 is a global pandemic, and the United States is dealing with the peak in various states. Mississippi has also been impacted: as of late April, there were just under 6,100 confirmed cases, and 229 deaths.
However, there have been reports of more than 370,000 people being officially declared as recovered from COVID-19. What does this mean, exactly? Today, we are going to look at some of the potential long term effects of the virus.
Requirements for declaring official recovery
Because of the limited testing in the United States, not many people have been officially declared as recovered from COVID-19. The Centers for Disease Control and Prevention (CDC) requires the following to be present in order to officially declare a patient recovered from COVID-19:
Free of a fever without the use of drugs that reduce fevers for three straight days
Show reduced shortness of breath and reduced coughing
It must be seven complete days from when the symptoms first presented in the patient
The patient must test negative twice for COVID-19 and the tests must have been conducted at least 24 hours apart
The recovery process
The recovery process can take as much as six weeks for someone who beats COVID-19. Patients could very well still have a mild cough and feel very tired for weeks following being cleared of the virus. "It takes anything up to six weeks to recover from this disease," Dr. Mike Ryan, executive director of the World Health Organization's Health Emergencies Program, said. "People who suffer very severe illness can take months to recover from the illness."
If the patient was on a ventilator and survives, he or she will have likely been on the ventilator for weeks. The patient will then be moved to the ICU for multiple days, and then to a regular hospital room for a few more days before being discharged.
The lasting health impacts
Dr. Shu-Yuan Xiao is a pathology professor from the University of Chicago School of Medicine. Dr. Xiao discussed the lasting health impacts of COVID-19 with ABC News recently. Dr. Xiao noted that if the patient had mild symptoms of the virus, he or she should not experience any lasting health impacts. However, if the patient was placed on a ventilator or developed serious illness from the virus, he or she would have to deal with serious lasting impacts, of which the following could occur:
Organ damage
Decreased lung capacity
Cognitive impairment
Decreased memory
Malnutrition
Weakness
Decreased mental sharpness
"Some of the data that we're getting now from the China studies, one study that was just published in JAMA Neurology showed that 36.4 percent of patients had neurologic issues," said Dr. Sheri Dewan, a neurosurgeon at Northwestern Medicine Central DuPage Hospital. "One of the review articles that came out at the end of February discussed the possibility of virus traveling into the olfactory neurons, through the olfactory bulb, and into the brain."
Why you should get tested
The CDC has recommended that not everyone gets tested for COVID-19. The reason for this is that the majority of people have the virus in their system and will never experience a single symptom. Another reason is that many people who do get sick will only suffer mild symptoms and will be able to recover at home.
You should get tested if you develop any of the symptoms, which include fever, cough, loss of taste and smell, headache, shortness of breath, and muscle pain. If you present these symptoms, it's important to get tested so that you can get in front of COVID-19 and not wait until the virus has become severe to the point where you might suffer any of the lasting impacts mentioned here.
Merkel & Cocke, P.A. has been helping the injured throughout Mississippi for almost 40 years. If you sustained an injury related to the coronavirus outbreak, we may be able to help. Please call at 662-627-9641 or complete our contact form online. We operate offices in Jackson, Clarksdale, and Oxford to better serve our clients.

Since 1982, Merkel & Cocke, P.A. has offered thorough, aggressive legal representation on behalf of clients throughout Mississippi. As one of the largest plaintiffs' personal injury law firms in the state, we consider it our duty and our honor to serve the people of our communities, and to uphold their rights in court. Our reputation is such that other law firms turn to us when they need legal counsel, and our business has grown through the years because of the referrals of these attorneys, who trust us with their needs and the needs of their clients. We are the firm you can trust when there are challenges ahead. To schedule a free consultation, please complete our contact form.