Thousands of Off-Road Vehicles Recalled by Honda Due to Crash Hazards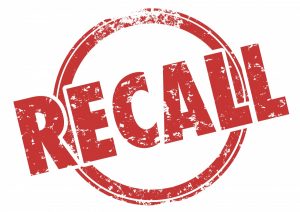 American Honda announced a large recall of its recreational off-road vehicles (ROV) due to crash hazards. The recall was announced in conjunction with the Consumer Product Safety Commission (CPSC) in early June 2020. It encompasses at least 25,000 units. According to American Honda, the ROV can move or rollover even when it is in the park position. The manufacturer has recommended that the ROV be repaired if it is involved in the recall.
List of units named in the recall
The list of units named in the recall from American Honda includes the following ROVs:
2019 Pioneer 1000 – 3 Passenger (SXS10M3*)
2019 Pioneer 1000 – 5 Passenger (SXS10M5*)
2019 Talon 1000 – 2 Passenger (SXS10S2*)
2020 Pioneer 1000 – 3 Passenger (SXS10M3*)
2020 Pioneer 1000 – 5 Passenger (SXS10M5*)
2020 Talon 1000 – 2 Passenger (SXS10S2*)
2020 Talon 1000 – 4 Passenger (SXS10S4*)
Per the CPSC, "Consumers should immediately stop using the recalled ROVs and contact an authorized Honda Powersports dealer to schedule an appointment for a free inspection and repair.  Honda is contacting all known purchasers directly."
So far, the CPSC has received just three reports of the ROV rolling over or moving after being placed in the park position. There have not been any reports of injuries due to these hazards. The ROVs involved in the recall were sold throughout the United States between November 2018 and March 2020.
The ROVs feature the Honda name on the front, sides, and rear of every vehicle. The ROV model name can be found on the sides of each vehicle. The CPSC has a section where you can research the VIN of the ROVs named in the recall.
How to handle injuries caused by ROVs in this recall
Immediate medical care should be sought if you suffered an injury due to an ROV named in this recall. Should you wish to file a product liability or personal injury lawsuit you will need to document the accident and your subsequent injuries.
Pictures are a great tool in any type of accident. Take pictures of the ROV, the conditions and location of the accident, your injuries, and the damage caused by the crash. Did a family member or friend witness the accident? If so, make sure they provide a report to responding emergency personnel and your attorney.
Even though a recall has been issued for these ROVs, you still might have a case for a lawsuit. That's why it's important you consult with a product liability attorney. Recalls do not automatically absolve companies from liability when a consumer is injured by their product.
Finally, use the CPSC website and report the incident. The CPSC keeps a record of all incidents involving products as reported by consumers.
If you or a loved one was injured in an accident with an ROV named in the American Honda recall by the CPSC, it's important to review your case with a Mississippi product liability attorney. Call the office of Merkel & Cocke, P.A. at 662-627-9641, or complete a contact form online to schedule a consultation. We maintain offices in Jackson, Clarksdale, and Oxford to better serve you.

Since 1982, Merkel & Cocke, P.A. has offered thorough, aggressive legal representation on behalf of clients throughout Mississippi. As one of the largest plaintiffs' personal injury law firms in the state, we consider it our duty and our honor to serve the people of our communities, and to uphold their rights in court. Our reputation is such that other law firms turn to us when they need legal counsel, and our business has grown through the years because of the referrals of these attorneys, who trust us with their needs and the needs of their clients. We are the firm you can trust when there are challenges ahead. To schedule a free consultation, please complete our contact form.