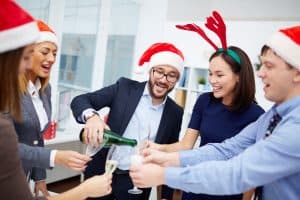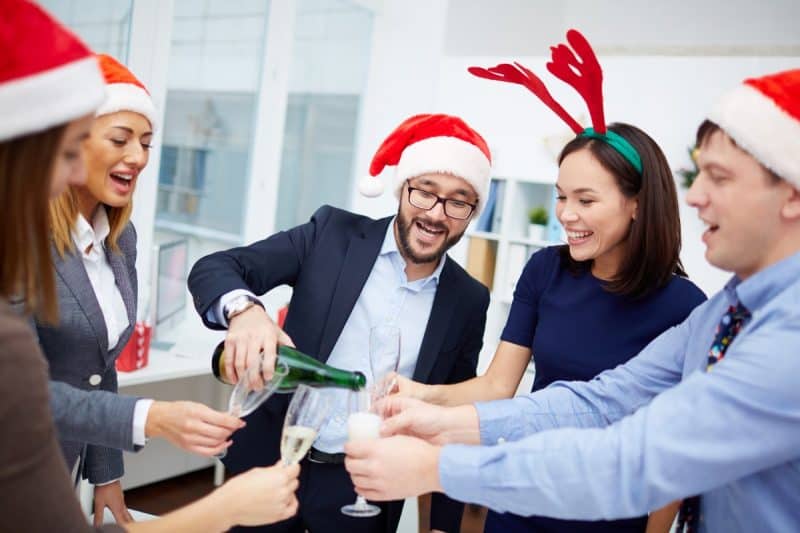 The holidays are a warm time for most workers. Many companies host parties at the office and at local restaurants. Some companies use the holiday season to have team building exercises combined with holiday cheer. For many, these activities are a lot of fun.
For some workers, though, accidents happen which can force the worker to take time off from work, and to spend time in the emergency room and treating with doctors. Common causes of holiday injuries include:
Motor vehicle accidents. Car crashes can occur while someone is driving to a restaurant or a local facility.
Alcohol-related accidents. Drinking eggnog and other alcoholic beverages is almost a must at many parties. For many workers, just one drink can be enough to affect their judgment. A few drinks can easily result in a car wreck or a slip and fall. People like to blame the booze but acts of sexual harassment and sexual assault, or acts of violence, are not the fault of the drink: they're the fault of the perpetrator.
Slips and falls. Winter holidays are warm once you're inside. Outside, snow and ice in parking lots, driveways, and other sites can easily cause a worker to slip, fall, and seriously hurt themselves
Food poisoning. Food poisoning is possible especially since many people bring in their own food from home. During the winter, many workers have colds and flu which can spread infections and diseases to the foods they touch.
When accidents happen during a holiday party, the right to file a claim varies on a few factors. Generally, the right to claim compensation comes down to whether the worker must file a workers' compensation claim or whether the worker can file a personal injury claim.
In workers' compensation cases, the claimant is generally entitled to payment of all the reasonable medical bills needed to get healthy and 2/3 of the lost wages. There is no need to prove the employer was negligent.
In personal injury cases, the worker is entitled to all lost wages, payment of all reasonable medical bills, and also an award for their pain and suffering. The claimant most show the defendant was negligent or was liable for any injuries or fatalities that occurred.
When injured employees can file a personal injury claim
Employees who are attending a holiday party onsite or offsite can file for workers' compensation if they get hurt. But there may be times where a personal injury lawsuit is a better option.
Whether the holiday accident was "during the course of employment" depends on a few factors:
Was attendance at the holiday event required or was it optional? If it was optional, that favors filing a personal injury claim.
Did the accident happen at an unsafe property? If the building hosting your holiday party was poorly lit, or had broken flooring, or was not property maintained in some way, you may be able to secure greater compensation through a personal injury lawsuit.
Did the employer pay for the party or event – or did the employee? Employee payments help justify a personal injury claim, because your employer may deny it was a work-sponsored function.
At Merkel & Cocke, P.A. our Mississippi personal injury and workers' compensation lawyers fight to get injured workers all the compensation they deserve. We file the right claims in the right courts. For help with any work injury claim, call us at 662-799-1633 or fill out our contact form to schedule a free consultation. From our offices in Jackson, Clarksdale, and Oxford, we represent clients throughout Mississippi, including in Tupelo and throughout the Gulf Coast Region.