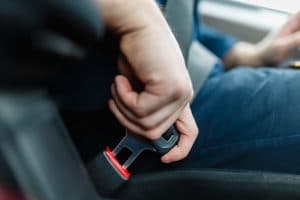 Car crashes are some of the worst ways to suffer an injury in Mississippi. It doesn't matter how safe of a driver you are; it all comes to down how safe the other drivers around you are. You can do everything possible to avoid an accident and still find yourself the victim of one because of another driver's negligence. If you are involved in an accident, it's important that you replace or reset the seat belts after the crash or risk issues with your next insurance claim.
Why should seat belts be replaced?
If you're like most people, you may not know that you seat belts would need to be repaired, reset, or replaced after a crash.
When you're in a car crash, the seat belt will tighten up to keep you in the safest position in a wreck. The seat belt pretensioner reels the actual belt back, and a locking retractor is what holds it in place. This retractor, along with the pretensioner, might only work correctly one time if involved in a car accident. Make sure your mechanic checks their functionality after a car accident, to ensure that they will still work.
There's also the possibility that the fabric portion of the seat belt could have been stretched during the crash, reducing its strength. If it is not replaced, you run the risk of it snapping in another crash.
Future insurance claims could be denied
Let's say you are involved in an accident that does a little bit of damage to the exterior of your car. You should still consider replacing the seat belts. Why? It's possible that your insurance company could deny any future claims from car accidents if the seat belts weren't replaced or repaired, and then they fail to work in a second accident. If you decide to replace them yourself, you still run the risk of having that claim denied unless you are a licensed mechanic.
Have you been injured in a Mississippi car crash? The attorneys of Merkel & Cocke, PA are here to answer all of your questions, collect evidence, speak to witnesses and obtain the police report in an effort to obtain the compensation you deserve for your car crash injuries. Call our office at 662-627-9641 or complete a contact form to schedule a consultation today. We operate offices in Clarksdale, Jackson, and Oxford to better serve you.