When and How to Settle Your Workers' Compensation Claim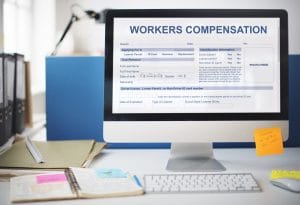 Workers who are injured due to an accident or who suffer an occupational illness are entitled to wage loss benefits and payments for all reasonably necessary medical expenses. In some cases, workers may also be entitled to vocational rehabilitation expenses. Injured employees generally receive 2/3 of their average weekly wage, up to a state maximum, until they are able to return to work.
Some workers never fully recover from their accident or their illness. Workers should continue treating with their doctors until they reach maximum medical improvement (MMI). MMI indicates that additional medical treatment won't improve your medical outcome. MMI does not mean you won't need to continue medical care. Many workers who can return to work full-time or part-time still need medical care for the rest of their lives so their condition doesn't worsen. Workers will full disabilities almost always need continual medical care.
When a worker reaches MMI, he/she is evaluated for their type of disability. There are several types of permanent disability:
A full permanent disability. Many workers who suffer any type of permanent disability such as hearing loss, loss of both arms, or other disabilities approved by the state, are qualified for wage loss benefits at the 2/3 rate for the rest of their lives and the payment of their medical bills.
A scheduled partial permanent disability. Workers who have injuries or illnesses that are listed on the state workers' compensation schedule of disabilities, but who aren't fully disabled, can still qualify for additional wage loss benefits at the 2/3 rate plus payment of medical expenses. The lost wages aren't paid for the rest of your life. They are paid according to a schedule which assigns a number of weeks to your type of injury. Physicians will also assign an impairment rating (a percentage which indicates the severity of your injury) which may further reduce how many weeks' pay you can get.
Non-scheduled partial permanent disability. Here, the worker is paid 2/3 of the difference between his/her pay before the accident and their current pay at a lower-paying job. The medical bills are paid as needed for life.
Many workers, when they reach MMI, seek to obtain a lump-sum workers' compensation settlement instead of payouts over time. This way, the worker controls the funds instead of the insurance company for the employer. There is an art to obtaining the right workers' compensation settlement. Experienced Mississippi workers' compensation lawyers work to include the following factors when negotiating an overall settlement:
The future medical expenses need to be calculated. This can be difficult since the health of the worker may change and the treatments may vary.
The correct determination of the worker's condition needs to be made. Does the worker have a full permanent disability, a scheduled disability, or an unscheduled disability. The impairment rating needs to be assessed for scheduled disabilities.
The amount of the future payments needs to be reduced to a present-day value. Typically, a financial analysis is made as to how much the workers' compensation settlement, if invested safely, would yield over the worker's life.
Adjustments that may need to be made for Medicare and Social Security.
Other factors may need to be reviewed such as whether there should be an allocation for vocational rehabilitation.
At Merkel & Cocke, P.A. we understand that once you settle your Mississippi workers' compensation claim, there's no do-over. You can't go back and ask for more money if your medical condition worsens. You need to review all the health and work possibilities prior to settling your claim. You should never settle your claim until you know your full diagnosis and you've reached maximum medical improvement.
We've been helping injured workers get the compensation they deserve since 1982. To speak with an experienced Mississippi work injury lawyer call us at 662-627-9641 or complete our contact form to schedule a free consultation. We represent employees throughout the state, including in Jackson, Clarksdale, Oxford, and Tupelo, and the entire Gulf Coast Region.

Since 1982, Merkel & Cocke, P.A. has offered thorough, aggressive legal representation on behalf of clients throughout Mississippi. As one of the largest plaintiffs' personal injury law firms in the state, we consider it our duty and our honor to serve the people of our communities, and to uphold their rights in court. Our reputation is such that other law firms turn to us when they need legal counsel, and our business has grown through the years because of the referrals of these attorneys, who trust us with their needs and the needs of their clients. We are the firm you can trust when there are challenges ahead. To schedule a free consultation, please complete our contact form.