When Dentists Are Negligent, You Pay the Price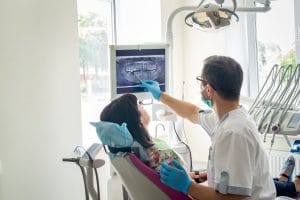 Nobody enjoys trips to the dentist. However, we need qualified and caring medical professionals who place importance on taking care of our teeth and gums. Without them we could not chew our food, be confident in our smiles, or even speak clearly.
Something we need to be more concerned with is whether the dentist we have chosen to care for us is up to the task. Medical malpractice by dentists is real, and the outcome can be devastating.
What constitutes dental malpractice?
Dental malpractice involves negligent or reckless dental care which leaves patients with physical and potentially psychological injuries as a result. Just like with regular medical malpractice, other factors can create a malpractice claim as well such as:
Failing to diagnose or treat a dental condition
Delaying your diagnosis or treatment
Intentional misconduct by a dentist or licensed dental hygienist
Failing to get your informed consent to perform a procedure
You'll need to be able to prove that there was a deviation from the standard of care you received versus common practice a reasonable dental health care practitioner in the dental community would have provided.
How could dental treatment cause you harm?
There are so many ways a dental procedure can leave you injured. It's why the dental field requires so much training and has specialties within the field just like medical doctors do. Your oral cavity contains so much information that can point to signs of serious problems elsewhere in the body that it makes dental care that much more crucial to your overall health. When dentists miss these signs it can mean the difference between life or wrongful death in some cases.
Negligent dental treatment can end in:
Failure to detect oral cancer, periodontal disease, or other oral diseases
Eye injuries due to failing to provide eye protection during procedures and improper use of tools
A fractured or broken jaw due to shoddy dental work
Improper or negligent administration of anesthesia that can cause nerve damage
Permanent or temporary structural injuries to the tongue, chin, or lips
Temporomandibular Joint (TMJ) condition where your jaw is left misaligned
Poorly constructed and installed crowns, bridges, palatal obturators and other prosthetics that can cause injuries
Neglecting to obtain a complete a patient's medical history
Engaging in unnecessary extraction of teeth or other treatment for financial gain
Seeking help for dental malpractice in Mississippi
Proving these actions occurred can sometimes be easier or more difficult depending upon the evidence available, which is why it's so important that you seek legal help as soon as you know something is wrong. Once a dentist knows you are unhappy with the dental work he or she performed, the dental practice may become very reserved in any further communications with you to avoid providing you with any more ammunition needed to file a legal claim.
You may also want to file a complaint with the Mississippi State Board of Dental Examiners, but you should discuss this process with your malpractice attorney to determine whether it would be of benefit to your injury claim. Information you will be required to submit with a complaint at a minimum includes:
Your address
Work and home telephone numbers
Nature of the dental treatment you received
Treatment dates
Copies of all insurance correspondence, billing statements and claim forms
Names of all dentists and dental auxiliaries rendering treatment
Dental photographs
If your complaint only deals with a billing issue, you might want to pursue a complaint with the Better Business Bureau. The Board of Dental Examiners only handles complaints related to care, although these include a financial aspect.
You are owed a high level of protection from becoming the victim of reckless dental care. You seek out dental services to improve your life, not grind it to a painful halt. If you or a loved one has suffered an injury while pursuing the services of a dentist, our caring attorneys will offer you the legal guidance needed to decide whether filing a civil suit to make you whole again is right for you.
To schedule your free consultation with the knowledgeable Mississippi medical malpractice attorneys at Merkel & Cocke, P.A., call 662-302-2979 or we invite you to complete our contact form. We operate offices in Jackson, Clarksdale, and Oxford in addition to proudly serving clients in the City of Tupelo.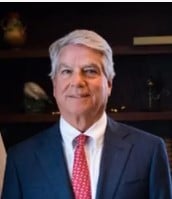 After graduating from the University of Virginia Law School in 1975, Mr. Cocke and Mr. Merkel established Merkel & Cocke, P.A. in 1982. Since that time the emphasis of Mr. Cocke's practice has progressed toward medical malpractice. At the present time his practice is exclusively devoted to handling medical negligence cases for the plaintiff, either as a result of direct contact by the client or on referral from other attorneys who are not familiar with the handling of medical negligence cases. Mr. Cocke was selected Best Lawyer of the year for 2012 and 2014 in The Memphis area in the field of Medical Malpractice and has been selected a Best Lawyer and Super Lawyer every year since 2006. Learn more about John Hartwell Cocke here.