Which Big Trucking Companies Are the Most Dangerous?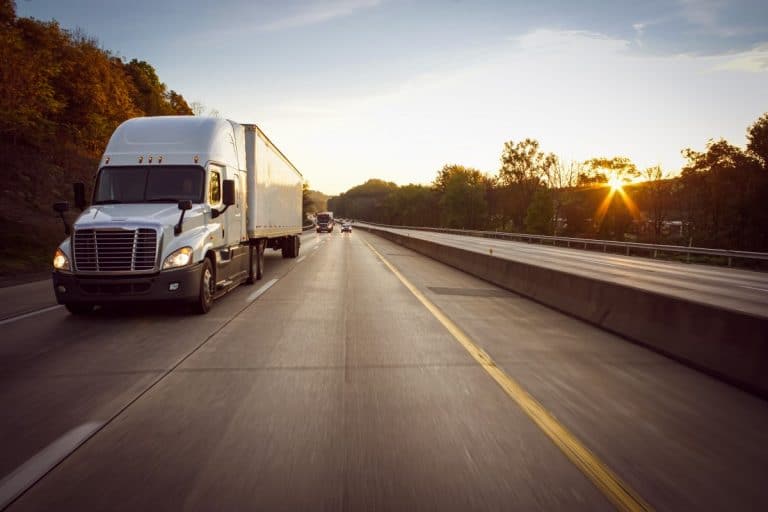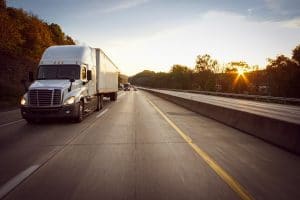 Once you begin spending a lot of time driving on highways you start to notice certain things, especially if you drive the same stretch of highway frequently. One very noticeable deviation is reckless driving by commercial truck drivers. After a while of observing their dangerous maneuvers you realize that certain trucking carriers have a propensity for hiring negligent drivers.
You also notice that a number of these big rigs are from the same major carriers. Their eighteen wheelers are tracked by the Federal Motor Carrier Safety Administration (FMCSA) along with every other trucking company operating across the country. The last report issued by the agency shows there has been a significant upswing in truck accidents by at least nine percent over the last 10 years.
Companies contributing the most to injuries and deaths
The FMCA's "company snapshots" database contains detailed information on motor carriers all over the country for the last 24 months, including:
Type of cargo carried
Number of drivers
Inspections
Crashes
Pending insurance cancellation
Carrier safety rating
The site also provides information as to operating status of each trucking company. The operating status offers a basic look into whether the company may have been operating illegally based upon whether it was classified as "out of service" or "not authorized" at the time of any given accident.
Estes Express Lines
One of Estes' worst accidents on record occurred in 2010 when one of their drivers was working what's known in the trucking industry as a "first night back" shift where drivers expect to work long hours with minimal rest. The Estes driver dozed off while hauling a triple tractor-trailer that resulted in two children being hospitalized with critical injuries: one with permanent paralysis. Their mother was killed. The truck driver spent half of his five-year sentence for that accident in prison.
In the past two years, the 7,503 drivers employed by Estes Express have:
Been out of service 425 times
Maintained a pretty serious accident record with 11 fatal crashes and 170 with serious injuries
Schneider National Carriers, Inc.
Schneider is so well aware of their long-standing poor safety record that they began implementing safety features to prevent or minimize the impact of accidents in 2012. The company claims that the steps it has taken have reduced rear accidents by 68% and accident severity has been reduced by 95% despite the company still having a high rate of incidents.
With 12,919 drivers, in the past two years, Schneider National trucks have:
Been out of service 1,061 times
Held an accident record with 20 fatal crashes and 245 with serious injuries
J.B. Hunt Transport, Inc.
In January, a driver for J.B. Hunt caused a head-on collision with a jeep when the truck was observed driving outside his lane. Both drivers involved in the crash were hospitalized with injuries but the trucker was ticketed for reckless driving, recklessly endangering another person and assault in the fourth degree.
J.B. Hunt has 20,179 drivers who in the past two years have:
Been out of service 1,761 times
Been involved in 37 fatal crashes and caused 538 serious injuries
Werner Enterprises, Inc.
The company was thrown a curveball when a victim's family was awarded a "nuclear verdict" of $40.5 million. A student driver who had only been on the road for eight days crossed four lanes of traffic and a concrete median barrier, which ended in a deadly collision with a college student. The verdict came as a result of finding that Werner failed at providing adequate training to its drivers who didn't observe basic safety protocols behind the wheel.
Werner Enterprises employs 9,689 drivers who have contributed to the past two years where:
Out of service designations were required 871 times for vehicles alone
Fatal crashes occurred 28 times and 303 serious injuries were recorded
When you or a loved one has been seriously injured or killed by a negligent truck driver, you need a safe place to turn to that will help you understand your legal rights. That place is the compassionate Mississippi truck accident attorneys at Merkel & Cocke, P.A. We understand your emotional and financial loss and will use all resources available to help secure the damages you are entitled to.
Call us at 662-302-2979 to schedule your free case consultation, or we invite you to reach out to us through our contact form. We have offices located in Jackson, Clarksdale, and Oxford for your convenience in addition to proudly serving clients in the City of Tupelo.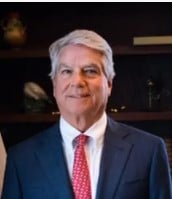 After graduating from the University of Virginia Law School in 1975, Mr. Cocke and Mr. Merkel established Merkel & Cocke, P.A. in 1982. Since that time the emphasis of Mr. Cocke's practice has progressed toward medical malpractice. At the present time his practice is exclusively devoted to handling medical negligence cases for the plaintiff, either as a result of direct contact by the client or on referral from other attorneys who are not familiar with the handling of medical negligence cases. Mr. Cocke was selected Best Lawyer of the year for 2012 and 2014 in The Memphis area in the field of Medical Malpractice and has been selected a Best Lawyer and Super Lawyer every year since 2006. Learn more about John Hartwell Cocke here.