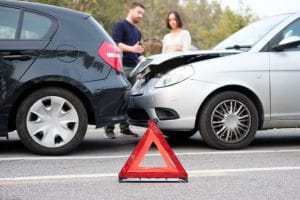 Many drivers throughout Mississippi make the mistake of trying to cut their premiums to the bare minimum requirements. In Mississippi, car owners are required to carry liability insurance that compensates victims of negligent drivers for the pain and suffering, medical bills, and lost wages.
According to the Mississippi Insurance Department, the minimum insurance requirements for vehicle owners is:
$25,000 per victim for a single accident
$50,000 for all victims per accident
$25,000 in property damage
Car owners can always buy more liability insurance than state law allows. They can be held personally liable if they don't have enough liability insurance to pay for a victim's damages.
How uninsured and underinsured coverage workers
Uninsured and underinsured insurance are also called UM/UIM insurance. The insurance is available if the car owner gets into an accident and the defendants do not have enough coverage or any coverage to pay for the car owner's pain and suffering, medical bills, lost wages, and property damage. UM pays if the defendants had no coverage. UIM pays if the defendants had some coverage but not enough to pay for all the damages.
According to Insurance.com, 29.7 % of Mississippi drivers in 2015 were uninsured.
UM/UIM coverage applies to more than just car owners injured in a car crash. The coverage also includes claims by:
Families whose loved ones have died. The family members can claim UM/UIM insurance when the car owner dies in an accident and the liable defendants do not have enough insurance to pay the wrongful death claim.
Passengers in the vehicle. Passengers who are injured can file a claim through their own insurance policies, or through the driver's policy, depending on the circumstances.
Anyone else injured in the crash. If a third-party is hurt in the crash, like a pedestrian or another driver of a different vehicle, that person can file a UM/UIM claim through his or her own policy.
When UM/UIM insurance is needed
As a general rule, experienced Mississippi car accident lawyers will work to settle the claims of their clients by negotiating a settlement with the liability insurance companies for the defendants. If a settlement can't be reached, the attorneys will litigate the claim and seek a verdict or award for their clients.
If the value of the claim is worth more than the insurance limits of the liability policies, then the plaintiffs can file a direct insurance UM/UIM claim with the responsible insurance carrier.
UM/UIM insurance will be needed:
If the liable driver did not have insurance. Many drivers do not have insurance even though state law requires them to have it.
If the liable driver is a hit-and-run driver. The identity of a hit-and-run driver is often unknown.
If the amount of the claim is worth more than the policy limits. Many accident claims are worth much more than the insurance policy limits – especially if the responsible parties only had the state minimum.
Just one night in a hospital can cost tens of thousands of dollars. Car accident victims who suffer a serious injury such as a traumatic injury often need expensive long-term medical care which can be much more than $25,000. The pain and suffering award is generally a lot more than the medical bill costs, and victims who lose time from work may lose more many than the liability policy can cover.
At Merkel & Cocke, P.A. our car accident lawyers have been fighting for Mississippi drivers, passengers, pedestrians, and bicycle riders since 1982. We seek to hold responsible parties liable including drivers, the owners of the vehicles, makers of defective cars or car parts, and others. We work aggressively to negotiate strong settlements and to obtain just verdicts. To pursue your claim, call us at 662-799-1633 or fill out our contact form to schedule a free consultation. We file car accident claims in Tupelo and the Gulf Coast Region – including Jackson, Clarksdale, and Oxford. We also represent injury victims and families in Tennessee and Arkansas.