Would You Know if Your Vehicle Was Recalled?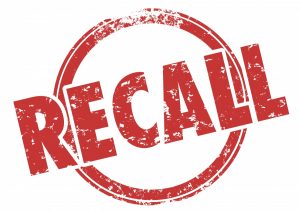 If you have been the owner of a car or two over in the last decade, it is likely that you have experienced at least one recall issue, if not several. Some of the recalls that have garnered the most attention have been because they resulted in devastating injuries and deaths. Do not let that happen to you.
Recalls are only issued when there is a damaged or defective part that has been discovered through reports by other vehicle owners. When enough of these reports are collected it raises a red flag to the automaker that they may be facing a product liability claim. Usually they issue the recall notice by mail to every owner of that affected vehicle model so it can be repaired or replaced at no cost to the owner. However, the days of hearing about it on the news or getting a surprise envelope in your mailbox are becoming a thing of the past.
Why more recalls are happening than ever before
The number of vehicle recalls has significantly increased over the last 30 years. According to data collected by the National Highway Traffic Safety Administration (NHTSA), just in the last five years annual recalls have totaled an estimated 293.4 million defective vehicles.
While many of the vehicles recalled are older models that took a while to show defects, they're certainly not the only vehicles causing the increase. Some of the reasons for recalls have included:
Use of universal parts and suppliers across model lines and automakers means a large pool of vehicles will be affected by a single defective part or software bug
Heightened oversight by NHTSA and the Department of Justice
Media pressure
Heavier self-reporting of vehicle issues
Keeping on top of vehicle recalls
For safety sake, it is incredibly important that you stay up to date on any vehicle recalls that could put the safety of you or your family at risk for a car accident.
The mail or automakers can sometimes be delayed in getting recall notices out to the proper vehicle owners. Even when they do arrive on time, computer errors happen and your vehicle might be missed in the batch, or you may have sold the vehicle or given it to a family member who hasn't yet turned in the paperwork to transfer ownership.
Whatever the issue, there are several ways with which you can check recalls on your vehicle without relying on the mail such as:
SaferCar. This is a free app created by the NHTSA for both iOS and Android devices. All you do is enter the VIN for each of your vehicles and they are automatically saved in the app. All you need to do is hit "scan" and it searches for recalls on your vehicles. Leaving the app open on your device allows it to automatically scan without you having to think about it so that if a recall is issued, you will be alerted to the notice. As a bonus, the app can also auto-search for car seat, tire, and trailer recalls once you enter their serial numbers. If an alert pops up, the app will also recommend an authorized local dealership for making the repair.
Recall Checkup Tool. If you're not really interested in getting alerts sent to your device, you can always go the old school route by manually checking the NHTSA's website. You just enter your VIN and hit search. Any associated recalls will appear with a link next to them so you can get the necessary information about what has happened and whether a remedy has been assigned to the problem. If nothing appears, then your vehicle is currently safe. If for some reason you cannot locate your VIN, you can also use this tool to search by vehicle year, make, and model. Just as with the app, you can also search for problems with car seats, tires, trailers and other equipment using their serial numbers.
Carfax. This company provides more than just vehicle records to would-be owners of used cars. You can register your vehicle with their Vehicle Recall Check service and be automatically notified of any manufacturer recalls.
You need to feel good about the safety of the vehicle you drive every day. Without that peace of mind, you or a loved one may end up facing serious injuries or death when your vehicle fails in the wrong place at the wrong time. If you become injured by a faulty vehicle, the knowledgeable Mississippi product liability attorneys at Merkel & Cocke, P.A. are here to prevent you from becoming a victim a second time of ruthless insurance companies.
To schedule your free case consultation, call 662-302-2979, or we invite you to reach out to us through our contact form. We have offices located in Jackson, Clarksdale, and Oxford for your convenience in addition to proudly serving clients in the City of Tupelo.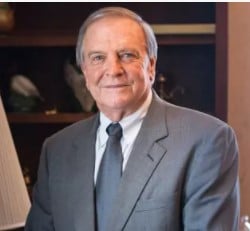 For more than 40 years, Mr. Merkel has personally delivered more than 400 jury presentations in the representation of personal injury victims whose cases involved complex medical and technical injury mechanisms and causation problems. After graduating magna cum laude from the University of Mississippi School of Law in June 1966,   Mr. Merkel has received multiple jury awards ranging from $1 million to $20 million, and many more million-dollar settlements. He is active in trial lawyer activities and is a frequent lecturer on trial technique and advocacy, appearing at seminars sponsored by the Mississippi State Bar, Mississippi Association for Justice, American Board of Trial Advocates, and others. Learn more about Charles M. Merkel Jr.