Plane and Helicopter Crash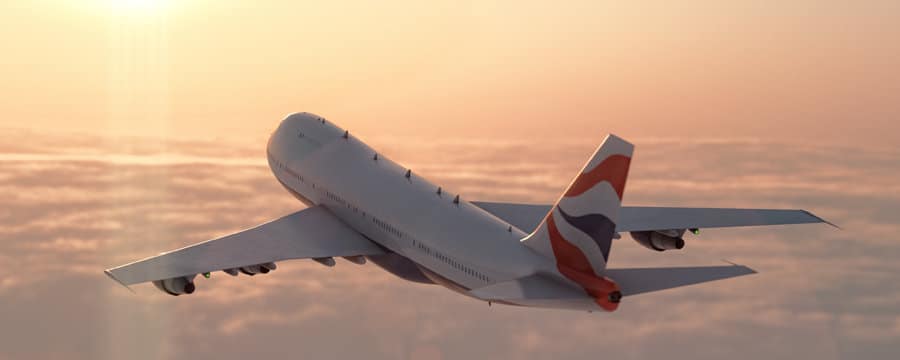 Skilled Mississippi Plane Crash and Helicopter Crash Attorneys Fighting for the Injured
Protecting the rights of passengers injured in air transportation accidents throughout the Gulf Coast area
Aviation accidents whether a plane crash or helicopter crash can have disastrous results almost always including fatalities. There are many factors that contribute to causing an aviation crash. When you have lost a loved one in an airplane crash or a helicopter accident, it can be difficult to get beyond the initial shock and pain of having lost a loved one so tragically and unexpectedly.
At Merkel & Cocke, we have developed a reputation for our aggressive advocacy for our clients who have been injured or who have lost loved ones in an aviation accident. Whether the crash was because of human error, mechanical failure, negligent maintenance, or weather conditions, we are here to fight for the best outcome in your case.
Factors that cause plane crashes and helicopter accidents
Just as with any kind of mass transit accident, there are many factors which can contribute to plane and helicopter crashes including:
Pilot error
In-flight instrument failure
Defective equipment
Bird strikes
Faulty aircraft design
FAA (Federal Aviation Administration) rules violations
Fueling error
In-flight ice accumulation
Air traffic control error
Helicopter industry in Mississippi
Airbus Helicopters have been building helicopters for the U.S. Army, the UH-72A Lakota, since 2006. Since they first started building helicopters in Columbus, MS, Airbus has manufactured 330 Lakotas on schedule.
Helicopters are used to transport critical patients to the University of Mississippi Medical Center, local tour operators fly private tours for visitors to the area, and the oil and gas industry and other executives hire helicopters to shuttle personnel around.
Helicopters for tourism
In the Gulfport area, there are several helicopter charter services that serve the tourism industry including:
Mississippi Outdoor Specialists
Lured Away Charters
Cat Island Excursions
Gateway helicopter tours
Oil and gas industry and executive charter helicopters
The oil and gas industry use helicopters to transport staff between land and offshore oil rigs
Petroleum Helicopters Inc
Executive Conextion Transport Services
Flydar Air Services
The United States Helicopter Safety Team (USHST) reports that the helicopter accident rate was 3.55 crashes per 100,000 flight hours in 2017, compared to 2016's accident rate of 3.45. There were 121 accident, 20 of which had fatalities; there were 34 fatalities.
Helicopters, because they can take off and land in places an airplane couldn't, tend to be involved in riskier operations. They can fly in weather conditions where airplanes cannot, and because they fly so low to the ground, they can be prone to hit buildings, treetops or terrain in poor visibility conditions.
What are the major airports in Mississippi?
Mississippi is an aviation hub with several airports and airfields including:
Jackson Evers International Airport
Gulfport-Biloxi International Airport
Stennis International Airport
Memphis International Airport
Golden Triangle Regional Airport
Hattiesburg-Laurel Regional Airport
Key Field
Mid-Delta Regional Airport
Tupelo Regional Airport
Given that the federal government investigates aviation accidents, our plane and helicopter crash attorneys work with federal officials and those who investigated the crash, and we work with your doctors and health care providers to develop a case based on the facts of the incident. Once we know where the fault for the crash lies, we can hold the responsible parties accountable for your injuries and losses.
Those injured in an airplane crash or helicopter crash may be able to recover compensation for their injuries. A Mississippi aviation accident attorney can leverage their knowledge and experience to hold the responsible party accountable to help you recover the compensation you deserve.
Compensation for aviation accident victims
With our combined decades of experience in helping those injured in airplane accidents get justice, the legal team at Merkel & Cocke, PA are here to fight for your rights and make sure that you obtain the compensation you deserve. Your consultation with us is free, and we do not charge you attorney fees unless we recover damages for you. Contact our Mississippi plane and helicopter accident lawyers to schedule a consultation today: 662-627-9641, or complete our contact form. We proudly serve Jackson, Clarksdale, Oxford, Tupelo, the Gulf region, and beyond.