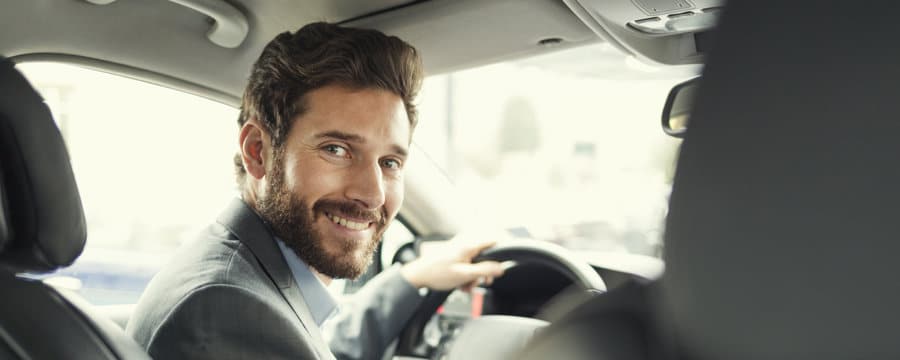 Professional Mississippi Uber and Lyft Accident Lawyers Fighting for You
Helping victims of rideshare accidents protect their futures
Using Uber and Lyft apps has become a staple of our transportation options. Uber and Lyft drivers frequent the roadways of Clarksdale, Jackson, Tupelo, and throughout the Gulf Coast. However, the issue of liability is still very new, causing many people to question what their legal options are when involved in a rideshare accident. Whether you were involved in a collision with an Uber driver or you were seriously injured while riding with Lyft, our skilled Mississippi rideshare accident attorneys have the knowledge and experience to obtain compensation for your injuries.
At Merkel & Cocke, P.A., we review all aspects of your case to ensure that we identify all insurance options. We then develop a case strategy that puts your best interests at the forefront. Our legal team never backs down from a fight, even against the most established and powerful companies and insurers.
Who is liable for a rideshare accident?
Rideshare companies like Uber and Lyft generally offer insurance coverage for their drivers, but this coverage only applies when the driver is signed into the rideshare app. That means that the driver is covered under the company's insurance whether he or she is waiting for a passenger, driving to pick up a passenger, or actively transporting a passenger. If you are a driver and were injured in a car accident during any of these times, you may be entitled to compensation through the company's insurance policy and/or your own personal automobile insurance policy.
If you are injured while being transported as a rideshare passenger, you may have several options available to you for recovery.
For example, if the rideshare driver causes a multiple-vehicle accident on Delta Ave, you can file a claim against the company's insurance policy. However, these policies are often capped at a certain compensation amount, so they may not be adequate to cover all your related medical expenses and costs. If your injuries result from the negligence of a third-party driver, you may have grounds for a claim against that driver's insurance company for the recovery of compensation.
Under some circumstances, obtaining fair compensation may require making multiple claims against multiple policies. This process can be challenging to navigate, which is why it is important to have an experienced lawyer advocating on your behalf. At Merkel & Cocke, we understand the complexities of these cases and diligently work to obtain just compensation for your injuries.
Popular routes for Uber and Lyft rides in Mississippi
In Mississippi, some of the most popular routes are between airports and casinos. Some of the popular casinos in Mississippi include:
Boomtown Casino
Golden Nugget Casino
Hard Rock Hotel & Casino
Harrah's Gulf Coast
Beau Rivage Resort & Casino
Island View Casino Resort

The major airport in Mississippi include:

Jackson Evers International Airport (JAN)
Gulfport-Biloxi International Airport (GPT)
Stennis International Airport
Memphis International Airport
Basic information about Uber and Lyft's insurance protection for passengers
If you are riding in an Uber or Lyft vehicle and the driver is involved in a crash which causes injuries, or if you are in another vehicle involved in a crash where an Uber or Lyft driver is at fault here is how their insurance coverage works:
For Uber, when the app is on and they are waiting for a ride request, the driver has $50,000 in injury liability per person with a $100,000 in total liability per accident and $25,000 in property damage liability per accident through Uber.
Once a ride has been accepted and the driver is on their way to pick the person up, the driver is covered by Uber's insurance for at least $1 million of total liability coverage and $1 million of total coverage for bodily injury.
While the rider is in the vehicle. the driver is covered for $1 million of total liability coverage, $1 million of total coverage for bodily injury and comprehensive collision coverage.
For Lyft, there are four types of coverage that are in effect from the time the driver accepts a ride request until the ride has ended in the app.
Contingent Liability (coverage only while in driver mode waiting for a ride request)
Primary Automobile Liability
Contingent Comprehensive & Collision
Uninsured/Underinsured Motorist (UM/UIM) (up to $1 million per accident)
When app is on and in driver mode, there is up to $50,000 per person $100,000 per accident bodily injury coverage, up to $25,000 per accident property damage.
How much is my Uber claim worth?
The value of your claim against Uber, Lyft or other local rideshare companies depends on numerous factors, and each case is unique. When looking at your case, we determine who is at fault, the severity of the injuries, your insurance policy, and more. We take the time to review the details of your specific accident and injuries when determining an adequate compensation amount. We work to get you compensation for such damages as:
Past medical bills
Lost wages
Property damage
Emotional stress
Pain and suffering
Because of all the parties and factors involved, rideshare accident cases can be complex. That is why we work closely with you to develop a legal strategy that will help you get the best possible result.
Comprehensive representation from Mississippi rideshare accident attorneys
The lawyers of Merkel & Cocke have more than 200 years of collective legal experience handling personal injury cases, which makes us uniquely prepared to take on your rideshare accident case. We assist injured parties throughout Mississippi, including Tupelo and the Gulf Coast region, and maintain offices in Jackson, Clarksdale, and Oxford. We also handle rideshare injury cases in Tennessee and Arkansas. Call us today at 662-627-9641 or complete our contact form to schedule a free consultation.