Failure to Provide Appropriate Instrumentalities or Tools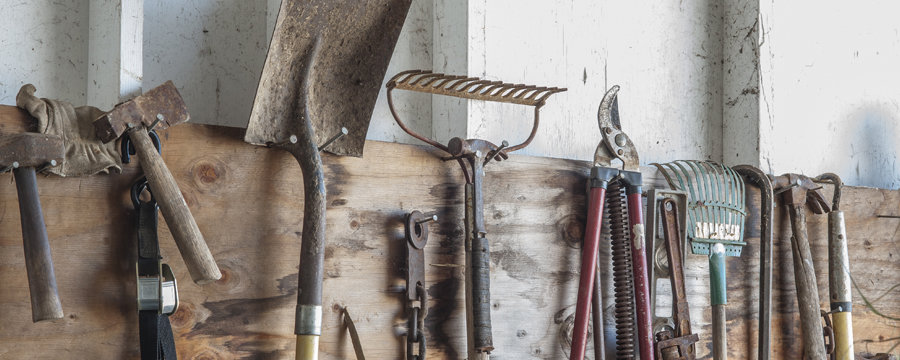 Skilled Mississippi Farm Injury Lawyers Fight for Justice When Farmers Fail to Provide Appropriate Tools
Fighting against employer negligence on farms
Farming is a complex occupation that requires the use of numerous tools and materials. As such, farm owners have a duty to ensure that their workers are provided with the tools needed to adequately and safely complete their jobs. When owners fail to meet this duty, serious injuries can occur. Workers and others can be left with catastrophic medical conditions.
The lawyers of Merkel & Cocke, P.A. put more than three decades of experience to work for the benefit of each client. Our experienced Mississippi farm injury attorneys understand the duty of care that farm owners owe to their employees, as well as the general public. When they breach this responsibility, we stand up and fight for compensation that is fair and just. If you were injured in a farm-related accident, we can help you understand your legal options.
When inadequate tools lead to serious farm injuries
On a daily basis, farm workers use a variety of tools to complete necessary tasks. From repairing fences to harvesting crops, these laborers trust that they are being provided with tools that are properly maintained and effective for their intended purposes. Unfortunately, budgetary considerations and the desire for higher profits may cause farm owners to provide their workers with inadequately maintained or second-hand tools. These farmers put their workers at risk by providing them with tools that may not have been properly maintained by the previous owner.
Our skilled lawyers have seen the catastrophic injuries that can result from the lack of appropriate tools. We are ready and able to guide farm employees through their workers' compensation or personal injury claims.
Why you need a lawyer if you were injured on a farm
Farming-related accidents can become complicated legal matters, especially when involving a cause such as an employer not providing proper tools and equipment to their workers. It may be difficult to prove fault in these cases, which is why it is so important to have an attorney on your side with the experience and skill to fight for you.
The lawyers of Merkel & Cocke have more than 200 years of collective legal experience. Injured farm workers across Mississippi, Tennessee, and Arkansas can benefit from the quality legal representation that we provide. Our legal team works together to combine our knowledge and resources for a thorough analysis of your injuries. We then work together at strategizing the best road to obtaining a high-value settlement or verdict on your behalf.
Whether you were injured on one of Mississippi's numerous dairy farms or a produce farm in western Tennessee, you can count on our knowledgeable attorneys to provide you with reliable guidance through the entire legal process.
Call today to schedule a free, no-obligation consultation with a Mississippi farm injury lawyer
No matter the type of injury you sustained, you deserve compensation from all responsible parties. With the seasoned attorneys of Merkel & Cocke, P.A. on your side, you can rest assured that your farm tool injury claim is being handled by experienced and reputable attorneys. We assist injured parties throughout Mississippi, including Tupelo, Jackson, Clarksdale and across the Gulf Coast region. We also handle farm injury cases occurring in Tennessee and Arkansas. Call us today at 662-627-9641 or complete our contact form. Your first consultation is free.