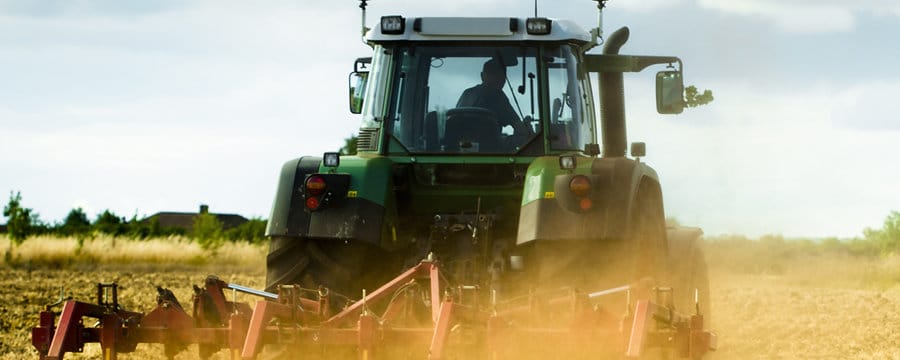 Seasoned Mississippi Farm Vehicle Accident Attorneys Fighting for Victims' Rights
Obtaining justice for people injured in vehicle accidents on farms
Farm employees use numerous types of vehicles to perform their daily duties. From pickup trucks and tractors to plows and planters, farms rely on these vehicles for a variety of necessary tasks. When accidents involving these vehicles occur, there may be numerous parties at fault. As a result, workers and other members of the community may be severely injured with life-changing or even fatal consequences.
At Merkel & Cocke, P.A., our experienced Mississippi farm vehicle accident attorneys have the knowledge and skill to obtain compensation for farm vehicle injuries. We have spent more than three decades fighting for injured individuals. Our legal team has a proven track record of success for a variety of personal injury claims, including those stemming from farm-related accidents.
Handling all farm vehicle accidents on the streets of Mississippi, Tennessee, and Arkansas
It is often necessary for farmers to drive their vehicles on public streets. Sharing roadways with passenger vehicles creates serious risk for car wrecks or truck crashes, which necessitates a high level of care by the farm vehicle operator. Though these vehicles can be extremely large, farm workers are still required to abide by the standard rules of the roadway when operating them, including speed restrictions and properly yielding to other vehicles. When they fail to meet this duty, the consequences can be severe.
At our firm, we have seen the devastation and pain that a crash with a farm vehicle can cause. That is why we use our vast resources and skill to hold all responsible parties accountable. Whether the injuries were caused by the negligent actions of the farm owner or a defect in the manufacturing of the vehicle, our legal team never backs down when justice is on our side.
Causes of tractor accidents
Tractors are one of the most common vehicles involved in farming accidents. As reported by the National Agricultural Databases, tractor accidents are a leading cause of serious injury and death on farms. Though these vehicles are much safer in their construction than they were 20 years ago, there is still a substantial risk of harm related to their use. We have seen tractor injuries related to a variety negligent actions, including:
Failure to adequately maintain. The laborious work done with tractors can cause extensive wear and tear. It is the farm owner's duty to follow reasonable maintenance procedures and ensure that the tractor is in proper working order for workers and bystanders in the vicinity.
Use of older tractors. In an effort to save costs, the farm owner may choose to utilize older tractor models that are not equipped with adequate safety measures. When these cost savings result in someone's injury or death, the farm owner may be liable.
Improper operation. Tractors are not simple vehicles. Proper operation requires an understanding of how they work and adequate training. Rollovers are a leading cause of tractor deaths, often resulting from operator negligence or inadequate precautions. When farm owners allow inexperienced workers to operate these vehicles, they are creating a risk for everyone in the area.
Contact our Mississippi farm vehicle accident attorneys today
If you were injured by a farm vehicle, put the reputable attorneys of Merkel & Cocke to work in your legal case. From our home offices in Jackson and Clarksdale, we skillfully assist injured parties throughout Mississippi, including Tupelo, Jackson, Cleveland, Indianola, and across the Gulf Coast region. We also handle farm vehicle injury cases occurring in Tennessee and Arkansas. Let us fight for your rights after a crash. Call us today at 662-627-9641 or complete our contact form to schedule a free initial consultation.