Common Causes of Truck Accidents Resulting from Negligence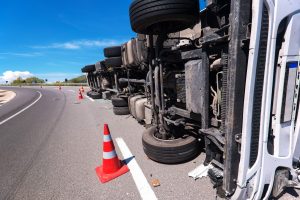 On May 22, 2021, a truck driver was killed in a crash on Interstate 22 in Mississippi. According to police reports, a Freightliner traveling eastbound on Interstate 22 collided with the rear of a 2006 Freightliner that was also headed in the same direction. The victim was 61-year-old Leander Webb, a Mississippian who was pronounced dead at Regional One.
What happened to Mr. Webb is a tragic loss, but sadly, it will not be the last such loss. Truck accidents can be fatal in the blink of an eye. There are so many elements to truck accidents that make them catastrophic – and many reasons why they just keep happening. Today, we want to look at some common acts of negligence that can lead to truck wrecks in Mississippi.
Speeding trucks are dangerous trucks
Truck drivers need additional time to brake. The reason for this is the necessity of greater braking distances to bring the truck to a complete stop. When a trucker is speeding (usually as a way to make up for lost time or complete a run more quickly, if he or she gets paid by the haul), it increases the risk of the driver losing control or being unable to stop in time. Going too fast around curves or not properly adjusting for gradients can also affect cause a truck to crash, slide out, flip, or jackknife.
Blind spots all around the truck are dangerous for other drivers
Another characteristic of a truck that makes it even more deadly is the fact that trucks possess four blind spots. Known as "no zones," these blind spots are areas around the truck where the cars are no longer visible to the truck driver. Unless the motorist can see their reflection in the truck's mirror, it is safe to assume that the truck driver cannot see you and to proceed with caution when trying to pass the truck. If a truck driver fails to identify a passing vehicle, the truck driver may begin to merge into the next lane and collide with the passing vehicle.
Truck driver fatigue is a serious problem
When truck drivers spend extended hours traveling on the roads, they are susceptible to fatigue. Truck driver fatigue begins to kick in when truck drivers have spent long hours on the road, creating sleep deprivation and fatigue. According to the Insurance Institute for Highway Safety (IIHS), truck drivers who have been behind the wheel for more than eight hours are more likely to crash.
A fatigued truck driver could easily fall asleep behind the wheel, which is certain to lead to detrimental accidents. The Federal Motor Carrier Safety Administration (FMCSA) has issued regulations that prohibit interstate commercial truck drivers from driving more than 11 hours of driving after 14 hours since the start of a duty shift without a ten-hour break. Further regulations state that drivers must spend a required 30 minutes off-duty after no more than eight hours of driving.
Can defective or malfunctioning truck equipment cause a wreck?
It should come as no surprise that defective truck equipment helps to cause catastrophic truck accidents. When a truck's equipment breaks down, the truck driver's life is not the only life at stake. Any nearby motorists are also at risk, depending on how severe the breakdown in equipment is. Research from the Insurance Institute for Highway Safety (IIHS) discovered that trucks with faulty equipment were twice as likely to be in crashes as trucks without faulty equipment.
The most common equipment issues among trucks were brake issues, with steering equipment issues coming in second. When post-crash inspections of trucks were conducted, studies showed that almost 55 percent of the trucks had a mechanical violation, and almost 30 percent had at least one condition that was serious enough to take the complete truck out of service. Negligent trucking companies can put their divers and other people at risk of serious injury.
How does cargo affect the chances of a Mississippi truck accident?
When cargo has not been stored properly or is not secured tight enough on a truck, the truck can succumb to weight and loading issues. Cargo that is not properly stored has the ability to fall off the truck while it is in motion, striking motorists and causing more detrimental accidents along the way. If the truck is transporting excessive weight, it could lead to steering issues while driving on the interstate.
Fortunately, there is a federal commercial vehicle maximum weight standard that every truck driver must abide by. The maximum weight standard that a truck driver can transport on the interstate highway is 80,000 pounds of gross vehicle weight. States are also allowed to determine their own commercial size vehicle size and weight standards. For most states, the maximum length for a single trailer is 53 feet.
How does the size of a truck affect the level of a person's injury?
The main reason why Mississippi truck accidents can be fatal is the size of the truck. Compared to the average car, a truck weighs 20 to 30 times greater than the regular weight and is much taller, with greater ground clearance. The truck's weight will be an advantage (for the trucker) in a collision with a smaller car.
For example, if a truck driver were to rear-end a smaller car in front of him or her, the smaller car would take most of the force of the crash. This could cause the vehicle to crumple, posing serious risk to the driver. In an underride crash, the car can go partially or completely underneath the truck, meaning the person can be crushed to death inside the vehicle. Even if the car's driver and/or passengers survive, they could live with permanent brain trauma or have to have limbs amputated from the crush-related injuries.
Negligent truck drivers should be held accountable for the harm they cause. Whether operating a tractor-trailer or a box truck, drivers owe a duty of care to every other person on that roadway. When their actions fall short of that responsibility, the Mississippi truck accident lawyers at Merkel & Cocke, PA are there to help injury victims obtain a recovery. We work from our home office in Greenville, but that does not stop us from assisting injured clients in and throughout Tupelo, Clarksdale, Oxford, Jackson, the Gulf Coast region, Tennessee, and Arkansas. Call us today at 662-627-9641 or complete a contact form to schedule a consultation.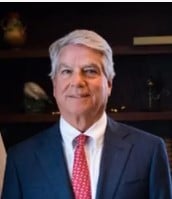 After graduating from the University of Virginia Law School in 1975, Mr. Cocke and Mr. Merkel established Merkel & Cocke, P.A. in 1982. Since that time the emphasis of Mr. Cocke's practice has progressed toward medical malpractice. At the present time his practice is exclusively devoted to handling medical negligence cases for the plaintiff, either as a result of direct contact by the client or on referral from other attorneys who are not familiar with the handling of medical negligence cases. Mr. Cocke was selected Best Lawyer of the year for 2012 and 2014 in The Memphis area in the field of Medical Malpractice and has been selected a Best Lawyer and Super Lawyer every year since 2006. Learn more about John Hartwell Cocke here.