Errors in a Mississippi Emergency Room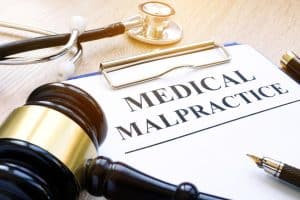 When you go to the emergency room for an illness or injury, you expect to be cared for appropriately by the doctors and nurses. You never expect to suffer an injury at the hands of those who are supposed to provide you with the highest level of care. However, errors in the emergency room are a present danger.
The Centers for Disease Control and Prevention (CDC) reported 130 million Emergency Room (ER) visits in the United States in 2018. An even higher estimate of 151 million people visited ERs in 2019. Errors in busy emergency rooms happen, even though they are places we expect prompt and safe treatment for our injuries, and illnesses. When they do, the effects can be catastrophic in terms of injury and financial burdens.
What causes errors in the ER?
Human error is one of the leading causes of medical negligence  around the country, and emergency rooms bear a lot of the brunt of this: "High error rates with serious consequences are most likely to occur in intensive care units, operating rooms, and emergency departments. Medical errors are also associated with extremes of age, new procedures, urgency, and the severity of the medical condition being treated."
The sheer chaos that ensues as overworked doctors and healthcare professionals rush from patient to patient in overcrowded emergency rooms may lead to medical mistakes. Often, things go wrong during the triage process. Health care workers may not have enough time to obtain necessary information from patients to be able to understand their needs and treat patients with an accepted level of care. Understaffing, and lack of, or faulty equipment may also play a role in the mistakes that take place.
In some instances, it is not an error, per se, but a lack of resources. In March 2022, a young man with a history of mental and medical conditions experienced a violent episode; instead of being sent to a medical facility equipped to handle his needs, he "spent two days intubated in the emergency room.  After being taken off the ventilation, he was given medications to temper his aggression and restrained to his bed when those efforts failed."  This "treatment" by the hospital's ER was totally inappropriate, but there were literally no other options to help him.
Per a 2018 article in Science Daily, the most frequent human errors in emergency rooms were due to:
Issues with processing information (45% of cases)
issues with verifying information gathered by employees (31% of cases)
Inadequate knowledge problems (6% of cases)
Inadequate information gathering (18% of cases
Individual errors that occurred most often (13% each) were coming to a premature decision that resulted in a misdiagnosis and incorrectly judging the significance of a finding.
What kinds of errors are likely to happen in the ER?
The most common errors to occur in an emergency room include the following:
Misdiagnosis – Signs and symptoms of illnesses can often be similar and if a physician is overworked, misses symptoms, or does not run all tests before determining a condition, they may misdiagnose and treat patients for the wrong condition.
Improperly performed procedures – Obviously when a surgical procedure is done incorrectly, a patient is at risk, but often a patient's health is at risk when simple tasks like washing hands, wearing masks properly, or removing gloves correctly are skipped by hospital employees. Sanitation and hygiene procedures must be followed to prevent infections which could worsen conditions and create new health issues for patients.
Unsanitary conditions – ERs get messy, but hospitals must maintain hygiene standards. If an ER is unsanitary, it could lead to serious and dangerous infections.
Improper discharge – A patient may be released too soon, before receiving a diagnosis or care; when a nurse or physician does not communicate properly, a patient may leave without signing proper dismissal papers and run the risk of future harm. Medical professionals must ensure patients are well informed; releasing a patient without proper instructions can lead to additional health problems.
Medication mistakes – Distributing the wrong medication, the wrong dosage of a medication, or administering a medication that a patient is allergic to could have dire consequences for a patient.
Delayed treatment – An overworked doctor may miss seeing a patient completely, resulting in delayed treatment. Consequences may be severe if the patient came in needing immediate care.
Failure to treat uninsured patients – "Patient dumping" as it is called, may also occur with underinsured patients or those who cannot find their insurance card. Delayed treatment follows and may cause serious issues if the patient needs prompt attention.
Information processing errors – These mishaps often lead to further mistakes in diagnosis, medication, treatment, and discharge of patients.
Can I sue for malpractice due to errors in the ER?
Yes, you may sue for damages if you are harmed because of a negligent ER visit. The four legal elements of medical malpractice include:
Patient, doctor relationship
Proof of negligence or breach of duty
Harm/Injury due to negligence
Proof of damages
When you enter an ER, you immediately become part of a medical relationship with doctors and medical care personnel. All patients expect and have the right to be cared for in a professional, prompt, and safe manner. If the triage system fails you, or if a healthcare worker makes a mistake that leads to your suffering, you may be able to file a medical malpractice claim.
What is medical malpractice?
In simplest terms, medical malpractice is when a medical professional makes a crucial mistake which leads to the injury or death of a patient.
Evidence proving malpractice must demonstrate that the caregiver was negligent and caused an injury resulting in significant damages. A malpractice suit may be filed against an individual, such as a doctor, or an emergency medical technician (EMT); a team of caregivers; and/or a hospital, or other health care facility.
When patients turn to medical professionals for care and healing, and the medical professionals make poor decisions, the results can be disastrous, resulting in severe injury, chronic conditions, and even death.
The experienced Mississippi medical malpractice lawyers at Merkel & Cocke, P.A., have spent years cultivating resources and obtaining the help of experts who thoroughly investigate causes of your injuries and assist us in earning the compensation you and your family deserve. If you or your loved one suffered harm because of an ER error, we are here to help. We have law offices in Jackson, Clarksdale, Greenville and Oxford, and serve clients throughout Mississippi. Call our office at 662-627-9641, or submit our contact form to schedule a free consultation today.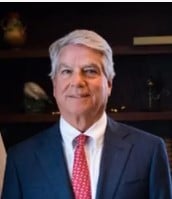 After graduating from the University of Virginia Law School in 1975, Mr. Cocke and Mr. Merkel established Merkel & Cocke, P.A. in 1982. Since that time the emphasis of Mr. Cocke's practice has progressed toward medical malpractice. At the present time his practice is exclusively devoted to handling medical negligence cases for the plaintiff, either as a result of direct contact by the client or on referral from other attorneys who are not familiar with the handling of medical negligence cases. Mr. Cocke was selected Best Lawyer of the year for 2012 and 2014 in The Memphis area in the field of Medical Malpractice and has been selected a Best Lawyer and Super Lawyer every year since 2006. Learn more about John Hartwell Cocke here.